This Is The Best Grocery Store In Massachusetts
By Jason Hall
October 3, 2022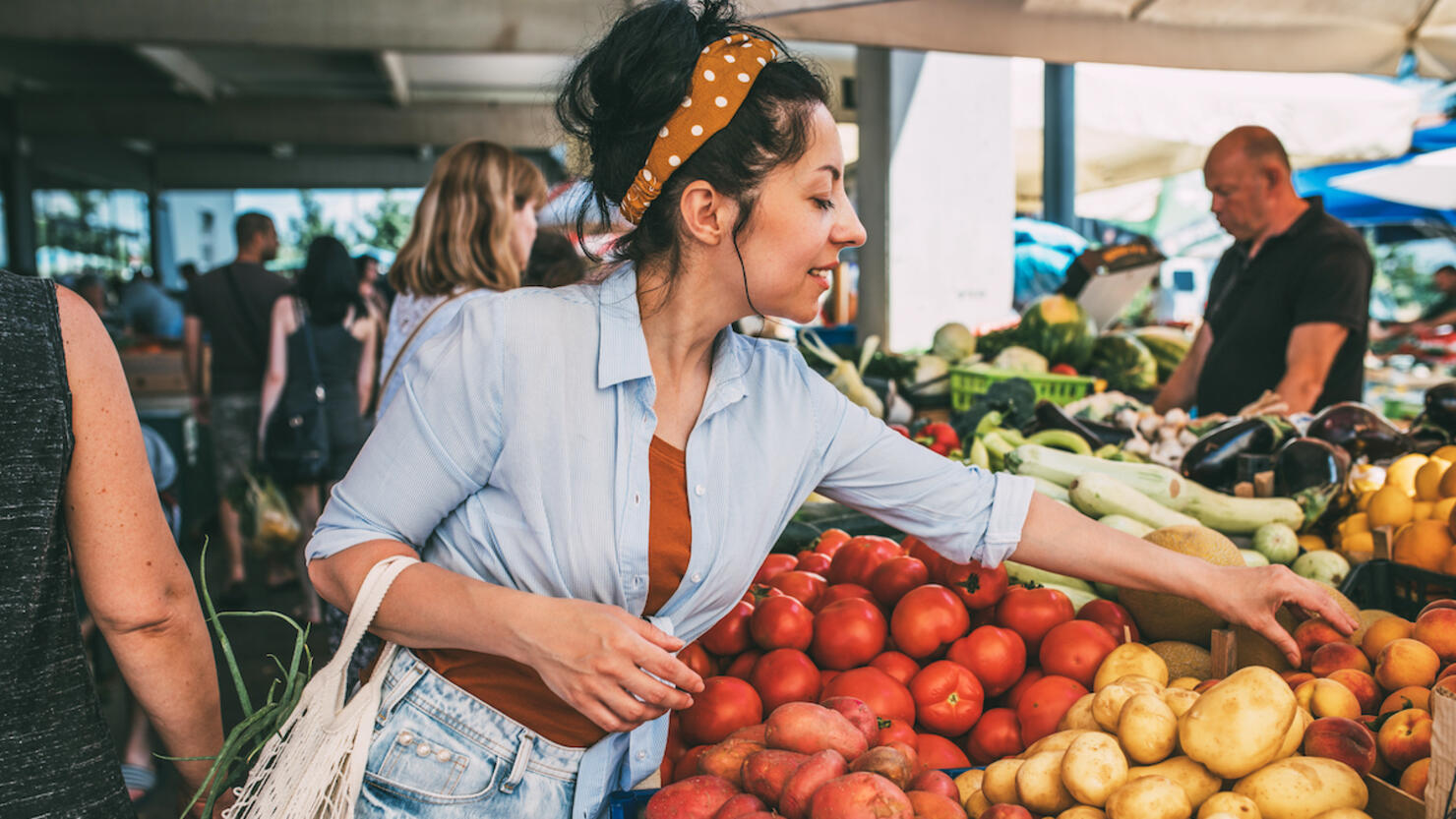 A regional chain with various locations is being credited as the best grocery store in Massachusetts.
Love Food compiled a list of the best grocery stores in every U.S. state, which included Market Basket as the top choice for Massachusetts.
"Some of the best prices in Massachusetts can be found at Market Basket, a regional chain founded in Lowell, Massachusetts in 1917 and now with stores throughout New England," Love Food wrote. "The Waltham branch is a customer favorite, with people going for the pastries, clam chowder, sushi bar, and prepared foods such as pizzas, burgers, and fries. Stores will also often take requests to stock new products."
Love Food's full list of the best dish in every state is included below:
Alabama- Renfroe's Market
Alaska- IGA Food Cache
Arizona- Mekong Supermarket
Arkansas- Edwards Food Giant
California- Corti Brothers
Colorado- Edwards Right Price Market
Connecticut- Stew Leonard's
Delaware- Byler's Store
Florida- Publix
Georgia- Dekalb Farmers Market
Hawaii- Foodland Farms
Idaho- WinCo
Illinois- Gene's Sausage Shop
Indiana- Saraga International Grocery
Iowa- Hy-Vee
Kansas- Bonito Michoacan
Kentucky- Good Foods Co-Op
Louisiana- The Best Stop
Maine- Hannaford
Maryland- Streets Market
Massachusetts- Market Basket
Michigan- Kingma's Market
Minnesota- Good Grocer
Mississippi- Williams Brothers
Missouri- Cosentino's Market
Montana- Good Food Store
Nebraska- Lincoln Mediterranean Market
Nevada- Great Basin Community
New Hampshire- Ralph's Supermarket
New Jersey- Maywood's Marketplace
New Mexico- Toucan Market
New York- Wegmans
North Carolina- Harris Teeter
North Dakota- Hornbacher's
Ohio- Kroger
Oklahoma- Super Cao Nguyen
Oregon- New Seasons Market
Pennsylvania- Pennsylvania Macaroni Co.
Rhode Island- Dave's Fresh Marketplace
South Carolina- Boulineau's IGA Grocery Store
South Dakota- Sunshine Foods
Tennessee- The Turnip Truck Natural Market
Texas- H-E-B
Utah- Rancho Markets
Vermont- City Market Onion River Co-Op
Virginia- Ellwood Thompson's
Washington- Uwajimaya
West Virginia- The Wild Ramp
Wisconsin- Woodman's Market
Wyoming- Grant Street Grocery and Market