This Is The Best Sub Sandwich Store In Massachusetts
By Jason Hall
October 6, 2022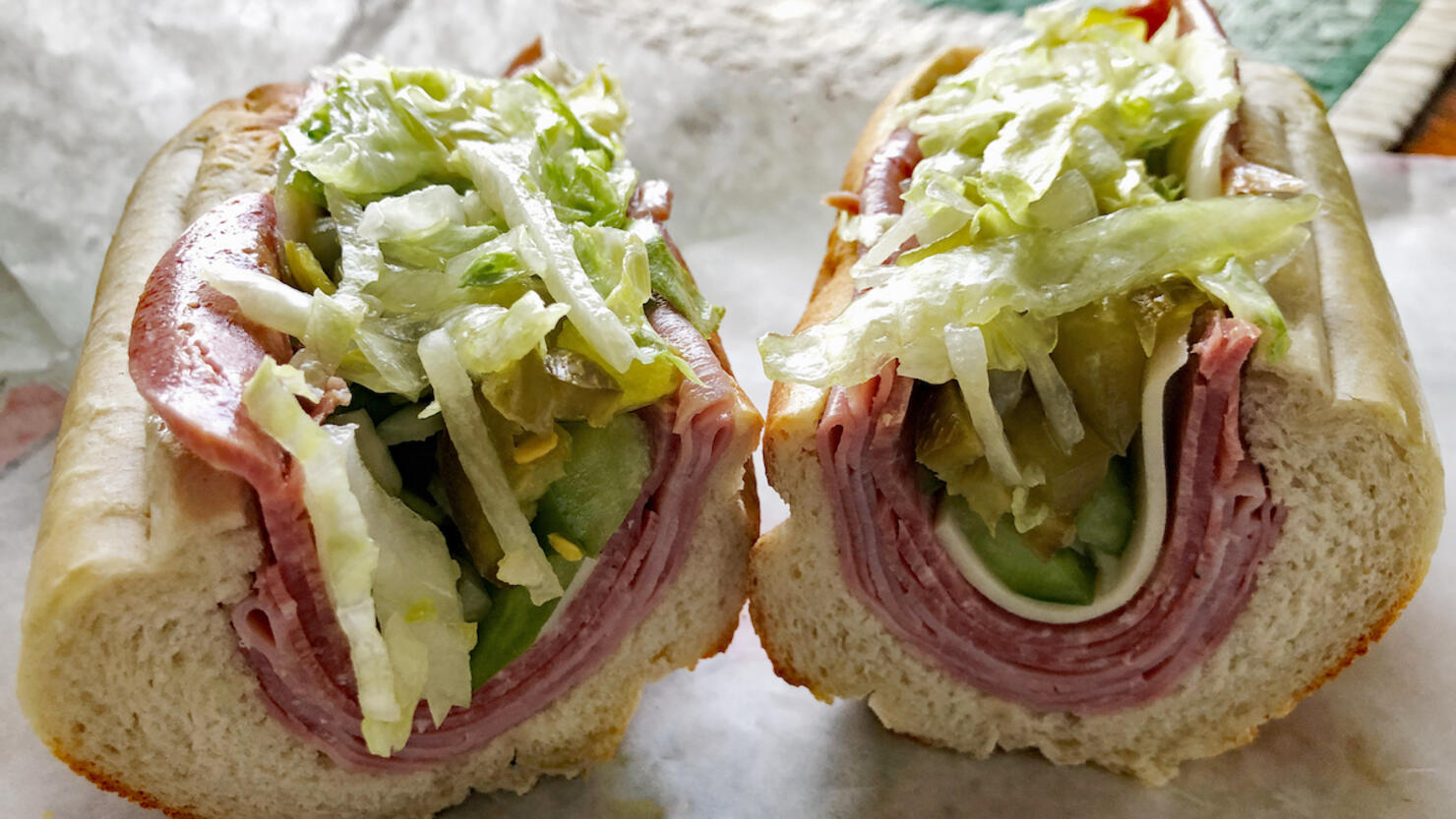 A Boston sub sandwich store is being credited as the best in Massachusetts.
Love Food compiled a list of the best sub sandwich stores in every U.S. state, which included Billy's Sub Shop as the top choice for Massachusetts.
"Billy's Sub Shop is a favorite in Boston's South End and beyond. Pretty much anyone who bites into one of the generously stuffed sub sandwiches becomes a fan, in fact," Love Food wrote. "The menu includes breakfast sandwiches and a long list of served-all-day subs including meatball, chicken cutlet, crabmeat salad and hamburger. It's great value too, and the subs are substantial enough to share (although you might not want to)."
Love Food's full list of the best sub sandwich shop in every state is listed below:
Alabama- Ranelli's
Alaska- Krazy Moose Subs
Arizona- Sidewinder Subs
Arkansas- Green Submarine
California- Sub Shop
Colorado- Grinder Sandwich Co.
Connecticut- Nardelli's Grinder Shoppe
Delaware- Ioannoni's Specialty Sandwiches
Florida- Mickey's Subs
Georgia- Baldinos Giant Jersey Subs
Hawaii- Aloha Sub
Idaho- The Sandwich Tree
Illinois- Fontano's Subs
Indiana- Hoagies & Hops
Iowa- Avenue Subs
Kansas- Jersey Boyz Deli
Kentucky- Victor's Sandwiches
Louisiana- Parkway Bakery & Tavern
Maine- Po' Boys & Pickles
Maryland- Pepperjacks Subs
Massachusetts- Billy's Sub Shop
Michigan- Togo's
Minnesota- JC's Subs
Mississippi- Monster Subs
Missouri- Sub Shop
Montana- The Pickle Barrel
Nebraska- Banwich Cafe
Nevada- Munch A Sub
New Hampshire- Moe's Italian Sandwiches
New Jersey- Bogie's Hoagies
New Mexico- The Yeller Sub
New York- Alidoro
North Carolina- Smoky Mountain Sub Shop
North Dakota- Magic City Hoagies
Ohio- Susie's Sub Shop
Oklahoma- Super Subs Inc
Oregon- Best Baguette
Pennsylvania- Peppi's
Rhode Island- Dee's Deli
South Carolina- Bon Banh Mi
South Dakota- Gregg's Substation and Casino
Tennessee- Ms. B's Sub Shop
Texas- Tucci's Southside Subs
Utah- Moochie's Meatballs and More
Vermont- Gill's Deli
Virginia- Sam's Texas Sub Shop
Washington- Tubs Gourmet Subs
West Virginia- Sal Mari's Sub Shop
Wisconsin- The Original Suburpia
Wyoming- Breadboard