This Is The Best Sub Sandwich Store In Maryland
By Jason Hall
October 7, 2022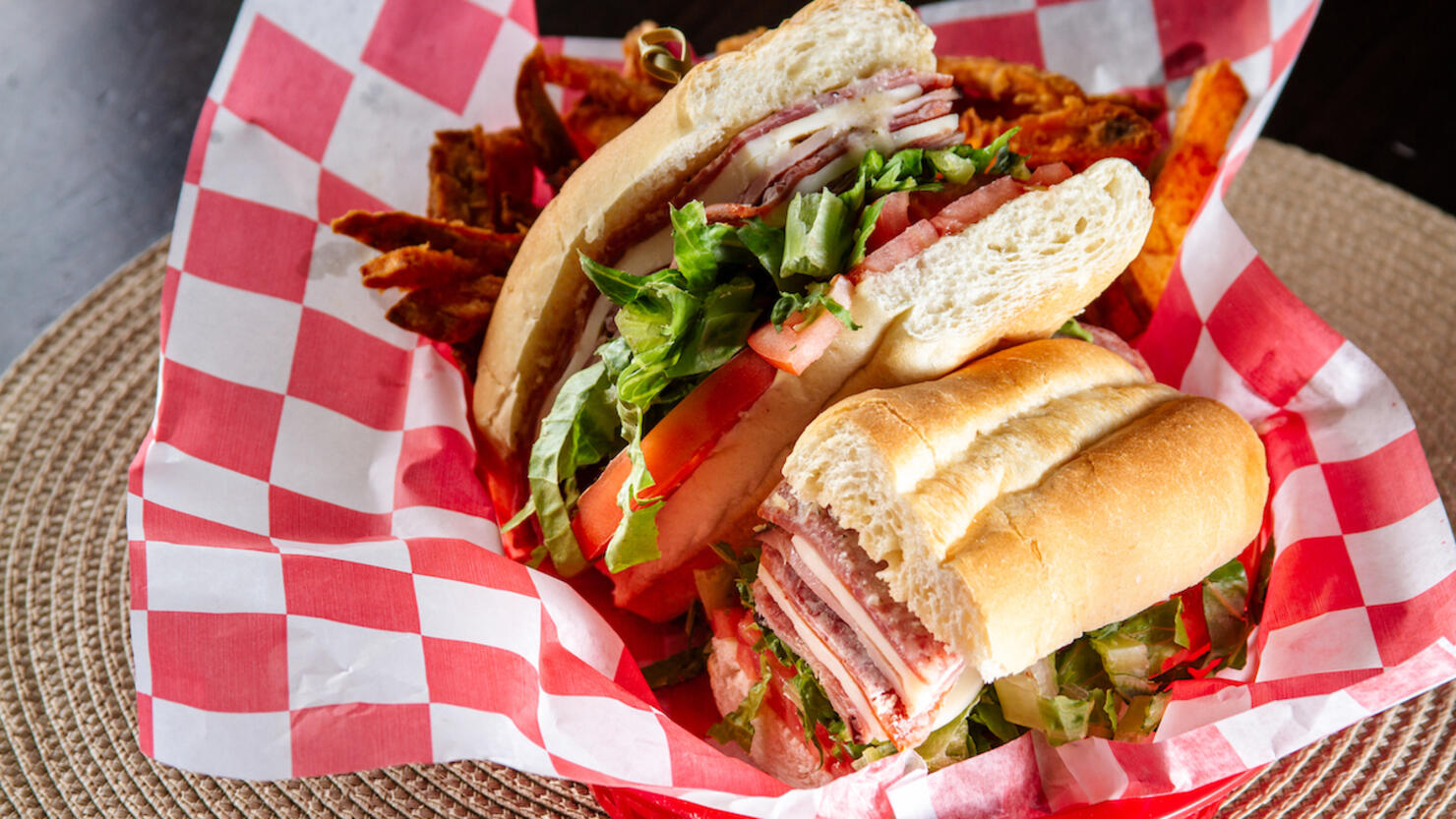 A sub sandwich store with locations in Laurel and Annapolis Junction is being credited as the best in Maryland.
Love Food compiled a list of the best sub sandwich stores in every U.S. state, which included Pepperjacks Subs as the top choice for Maryland.
"This cute-as-a-button sub sandwich store and ice cream parlor, with two locations in Maryland, is a real find amid the chains," Love Food wrote. "The Laurel location is especially pretty, housed in a bungalow-style cabin with a picket fence around the outdoor tables. However, it's the sandwiches that really draw in customers and keep them coming back. Try the Stromboli, with salami, ham, provolone cheese, onion, peppers and marinara sauce."
Love Food's full list of the best sub sandwich shop in every state is listed below:
Alabama- Ranelli's
Alaska- Krazy Moose Subs
Arizona- Sidewinder Subs
Arkansas- Green Submarine
California- Sub Shop
Colorado- Grinder Sandwich Co.
Connecticut- Nardelli's Grinder Shoppe
Delaware- Ioannoni's Specialty Sandwiches
Florida- Mickey's Subs
Georgia- Baldinos Giant Jersey Subs
Hawaii- Aloha Sub
Idaho- The Sandwich Tree
Illinois- Fontano's Subs
Indiana- Hoagies & Hops
Iowa- Avenue Subs
Kansas- Jersey Boyz Deli
Kentucky- Victor's Sandwiches
Louisiana- Parkway Bakery & Tavern
Maine- Po' Boys & Pickles
Maryland- Pepperjacks Subs
Massachusetts- Billy's Sub Shop
Michigan- Togo's
Minnesota- JC's Subs
Mississippi- Monster Subs
Missouri- Sub Shop
Montana- The Pickle Barrel
Nebraska- Banwich Cafe
Nevada- Munch A Sub
New Hampshire- Moe's Italian Sandwiches
New Jersey- Bogie's Hoagies
New Mexico- The Yeller Sub
New York- Alidoro
North Carolina- Smoky Mountain Sub Shop
North Dakota- Magic City Hoagies
Ohio- Susie's Sub Shop
Oklahoma- Super Subs Inc
Oregon- Best Baguette
Pennsylvania- Peppi's
Rhode Island- Dee's Deli
South Carolina- Bon Banh Mi
South Dakota- Gregg's Substation and Casino
Tennessee- Ms. B's Sub Shop
Texas- Tucci's Southside Subs
Utah- Moochie's Meatballs and More
Vermont- Gill's Deli
Virginia- Sam's Texas Sub Shop
Washington- Tubs Gourmet Subs
West Virginia- Sal Mari's Sub Shop
Wisconsin- The Original Suburpia
Wyoming- Breadboard