Draymond Green's Status With Warriors Determined
By Jason Hall
October 12, 2022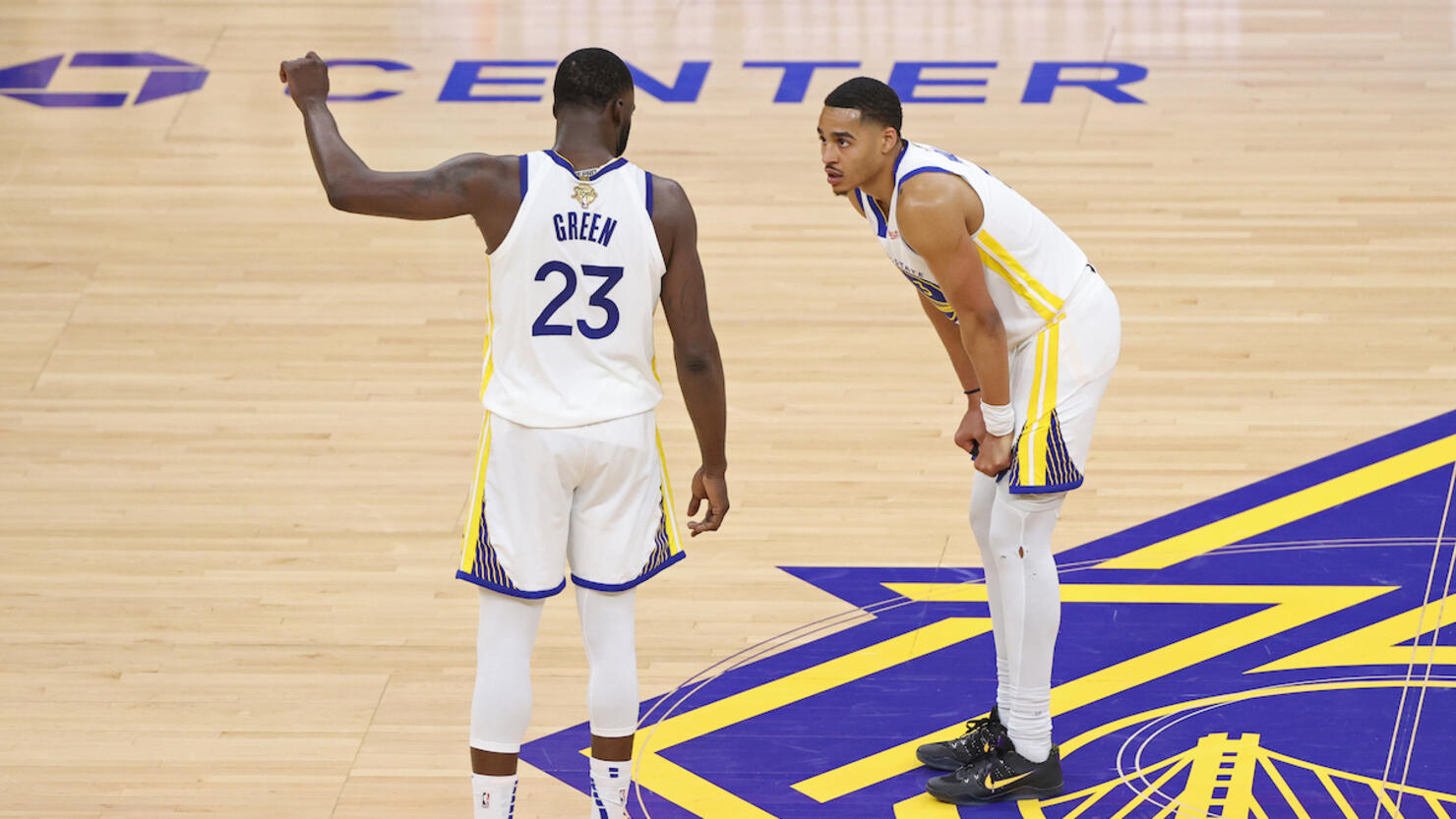 Golden State Warriors forward Draymond Green will rejoin the team on Thursday (October 13), head coach Steve Kerr announced Tuesday (October 11) night following the Warriors' preseason victory against the Portland Trail Blazers via ESPN.
Green has been away from the Warriors since an incident in which he punched teammate Jordan Poole during practice last Wednesday (October 5). Kerr confirmed that Green was fined, but not suspended, though it was considered as a possible course of action.
"This is the biggest crisis that we've had since I've been the coach here," Kerr said via ESPN. "It's really serious stuff. We're not perfect. ... But we're going to lean on the experience that we have together and trust that this is the best decision for our team. We have a lot of work to do. All of us."
Kerr said Green is expected to play in the Warriors' final preseason game on Friday (October 14) against the Denver Nuggets and be available for the team's regular season opener on October 18.
The coach also confirmed that Poole was among several Warriors players -- also including star point guard Stephen Curry -- who were consulted regarding the decision-making process in relation to Green's status.
Footage of Green punching Poole during a Warriors practice was obtained and shared by TMZ Sports last Friday (October 7).
The video shows Green approach Poole and get chest-to-chest with him before Poole shoves Green, who then retaliates with a hard right punch, confirming a report from the Athletic's Shams Charania on the situation after it took place on Wednesday (October 5).
"When a chest-to-chest interaction with guard Jordan Poole escalated, Green forcefully struck Poole and both needed to be separated swiftly, sources said," Charania tweeted at the time.
The Warriors reportedly ended practice after the interaction took place, according to Charania's report. Neither player experienced injuries in relation to the incident.
Green apologized to the team last Thursday (October 6) and the franchise planned to handle any potential discipline internally, general manager Bob Myers confirmed via NBA.com.
League sources told Yahoo Sports' Chris Haynes that Green was "apologetic" on Wednesday, but there was a buildup between the two prior to the incident.
The sources told Haynes that Poole had been exhibiting a noticeable change in behavior throughout the Warriors' preseason camp following a breakout postseason performance and ahead "of securing a lucrative extension."
Draymond Green was apologetic in aftermath of the altercation with Jordan Poole, but there was a buildup stemming from teammates noticing a change in Poole's behavior throughout camp with the guard on the verge of securing a lucrative extension, league sources tell @YahooSports.

— Chris Haynes (@ChrisBHaynes) October 6, 2022
Poole, who's entering his fourth NBA season, averaged 17.0 points, 3.8 assists and 2.8 rebounds during the Warriors' NBA playoff run, which concluded with the franchise's fourth NBA championship since 2015.
"Jordan has been fantastic throughout camp," Kerr said via NBA.com. "Someone put out there that Jordan had an attitude in camp, nothing can be further from the truth. He's been fantastic. Disappointing to see misinformation out there but I wanted to make sure I set the record straight on that. Everything else we will handle internally and go from there.""Draymond apologized to the team this morning, Jordan was there in the room, I was there in the room with the team, the coaches, the players and we heard that."
Green, a five-time NBA champion and former NBA Defensive Player of the Year, averaged 8.0 points, 7.2 rebounds and 6.3 assists during the 2022 NBA Playoffs.