This Is The Best Barbecue Restaurant In Massachusetts
By Jason Hall
October 13, 2022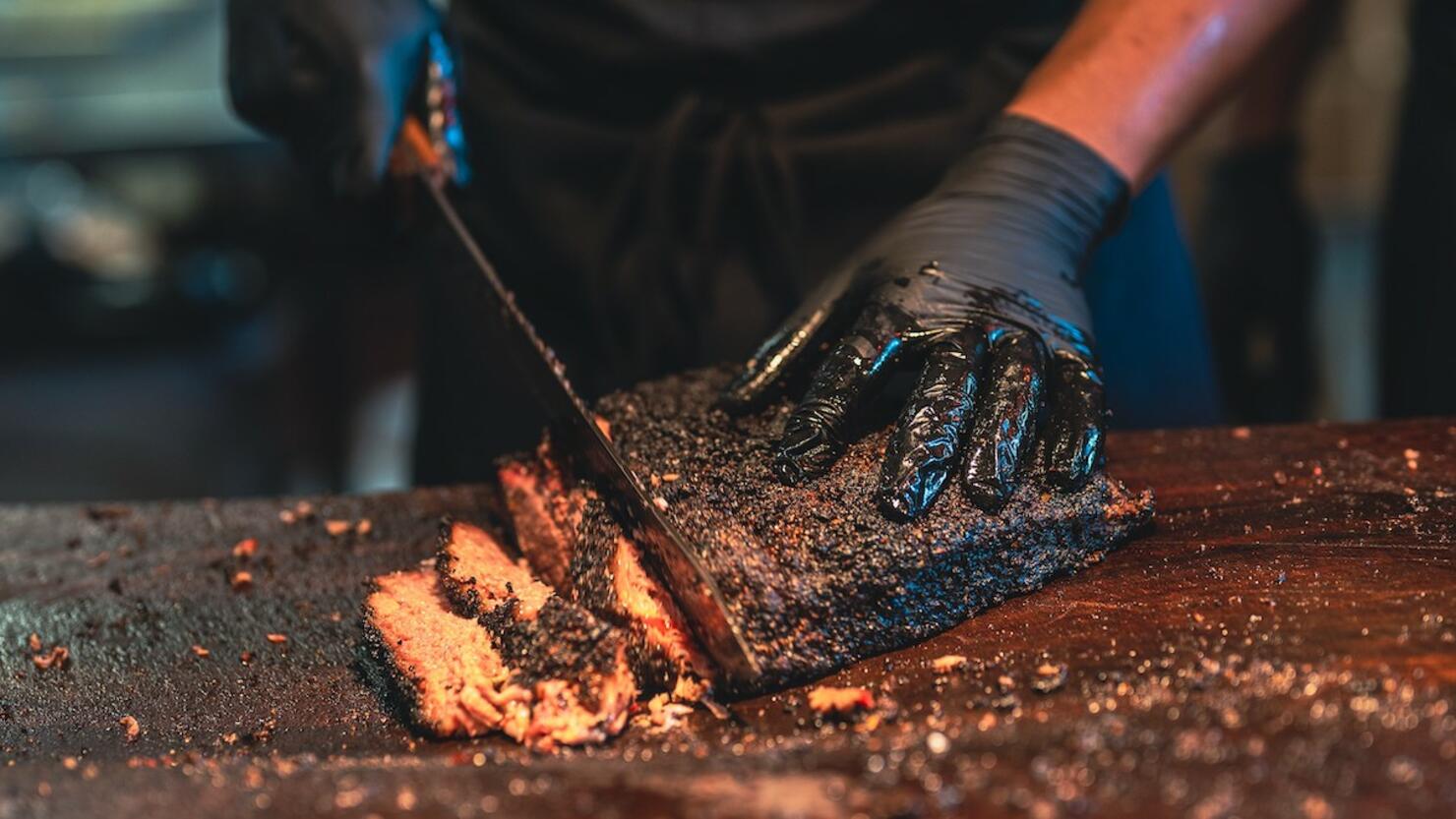 A Sturbridge barbecue restaurant is being credited as the best in Massachusetts.
Love Food compiled a list of the best barbecue restaurants in every U.S. state, which included B.T.'s Smokehouse as the top choice for Massachusetts.
"Growing from a trailer to a shack, B.T.'s Smokehouse is a flourishing Southern-style barbecue joint in tiny, historic Sturbridge," Love Food wrote. "It serves dry-rubbed and 24-hour-smoked meats, infused with hickory and local cherry wood, and served as plates or stuffed into burritos, Reubens and sandwiches. Standouts are the pulled pork, ribs, brisket, potato salad, mac 'n' cheese and collard greens."
Love Food's full list of the best barbecue restaurant in every state is included below:
Alabama- Big Bob Gibson Bar-B-Q
Alaska- Turnagain Arm PiT BBQ
Arizona- Little Miss BBQ
Arkansas- Sim's Bar-B-Que
California- Copper Top BBQ
Colorado- Georgia Boys BBQ
Connecticut- Pig Rig BBQ
Delaware- Limestone BBQ and Bourbon
Florida- Shiver's Bar-B-Q
Georgia- Wiley's Championship BBQ
Hawaii- Sunset Smokehouse
Idaho- Rib Shack Barbecue
Illinois- Smoque BBQ
Indiana- Hank's Smoked Briskets
Iowa- Jimmy Jack's Rib Shack
Kansas- Joe's Kansas City Bar-B-Que
Kentucky- Old Hickory Bar-B-Que
Louisiana- The Joint
Maine- Wilson County Barbecue
Maryland- 2Fifty Texas BBQ
Massachusetts- B.T.'s Smokehouse
Michigan- Slows Bar-B-Q
Minnesota- Animales Barbecue
Mississippi- Clay's House of Pig
Missouri- City Butcher and Barbecue
Montana- The Notorious P.I.G.
Nebraska- Smokin Barrel BBQ
Nevada- John Mull's Meats and Road Kill Grill
New Hampshire- Smokeshow Barbecue
New Jersey- Red White & Que Smokehouse
New Mexico- Mad Jack's Mountaintop Barbecue
New York- John Brown BBQ
North Carolina- Skylight Inn BBQ
North Dakota- Spitfire Bar & Grill
Ohio- Eli's BBQ
Oklahoma- Smokin' Joe's Rib Ranch
Oregon- Matt's BBQ
Pennsylvania- Harvey's Main Street BBQ
Rhode Island- Durk's Bar-B-Q
South Carolina- Lewis Barbecue
South Dakota- J.R.'s Rhodehouse BBQ PIT
Tennessee- Peg Leg Porker
Texas- Franklin Barbecue
Utah- Charlotte-Rose's Carolina BBQ
Vermont- Bluebird Barbecue
Virginia- HogsHead Cafe
Washington- Brileys BBQ & Grill
West Virginia- Hickory House
Wisconsin- Double B's BBQ
Wyoming- HQ BBQ