This Is The Tastiest Cookie In Massachusetts
By Jason Hall
October 24, 2022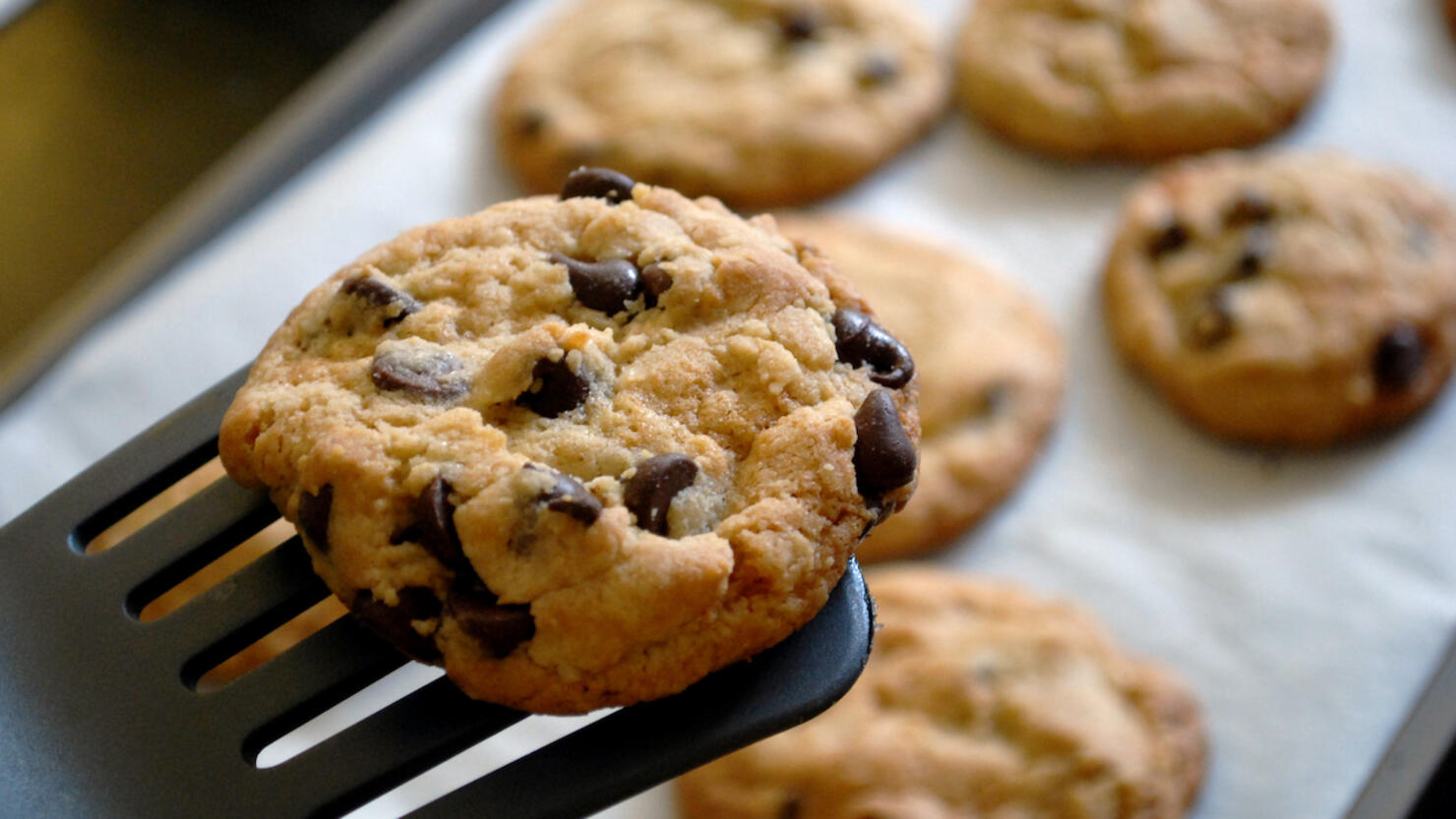 A Boston bakery is being credited for having the tastiest cookie in Massachusetts.
Love Food compiled a list of the tastiest cookies in every U.S. state, which included the Triple Chocolate Chip at Blunch as the top choice for Massachusetts.
"A hip Boston café with a good lunch offering, Blunch is best for incredible, classic chocolate chip cookies," Love Food wrote. "The thick cookies are loaded with massive chocolate chunks – perfect for those with a serious sweet tooth. Customers recommend warming them up slightly if you're enjoying one at home."
Love Food's full list of the best dish in every state is listed below:
Alabama- Chocolate Chip at Cookie Fix
Alaska- Peanut Butter Cookie at Fire Island Rustic Bakeshop
Arizona- Snickerdoodle Ice Cream Cookie Sandwich at Churn
Arkansas- Chocolate Chip at The Root Cafe
California- White Chocolate Raspberry at Milk Jar Cookies
Colorado- Chocolate Chip at Paradise Bakery
Connecticut- Peanut Butter Sandwich at Sift Bake Shop
Delaware- Flourless Peanut Butter Cookies at Frank & Louie's Italian Specialties
Florida- Pistachio Toffee Chocolate at Gideon's Bakehouse
Georgia- Lavender Shortbread at Back in the Day Bakery
Hawaii- Matcha Oreo at Edible
Idaho- OG at Chip
Illinois- Iced Sugar Cookie at Sweet Mandy B's
Indiana- Chocolate Chip at Amelia's
Iowa- Chocolate Chip at Scenic Route Bakery
Kansas- Vegan Chocolate Chip at Mud Pie Vegan Bakery & Coffee
Kentucky- Chocolate Chip at Please & Thank You
Louisiana- Cookies + Milk at Willa Jean
Maine- Chocolate Chip at Standard Baking Co.
Maryland- Red Velvet at The Baked Bear
Massachusetts- Triple Chocolate Chip at Blunch
Michigan- Sea Salt Chocolate Chip at Avalon International Breads
Minnesota- Chocolate Chip at Pizzeria Lola
Mississippi- Chocolate Chip at Abe's Grill
Missouri- Chocolate Chip at The Russell
Montana- Chocolate Chip at MineShaft Pasty
Nebraska- Malted Milk Chocolate Oreo at Sweet Magnolias Bake Shop
Nevada- Chocolate Chip at Zenaida's Cafe
New Hampshire- Chocolate Chip at Elephantine Bakery
New Jersey- Chocolate Chip at The Corner
New Mexico- Peanut Butter Cookie at Rude Boy Cookies
New York- Chocolate Chip Walnut Cookie at Levain Bakery
North Carolina- Salty Chipwich Ice Cream Sandwich
North Dakota- Chocolate Chip Sea Salt Cookie at Nichole's Fine Pastry & Café
Ohio- Tollhouse Cookie at Pattycake Bakery
Oklahoma- Cinnamon Roll Cookies at Barbee Cookies
Oregon- Chocolate Chip at Courier Coffee
Pennsylvania- Chocolate Chip at Nancy B's Bakery
Rhode Island- Chocolate Chip at Wildflour Vegan Bakery
South Carolina- Ginger Molasses Cookie at Sugar Bakeshop
South Dakota- S'mores Cookie at Mary's Mountain Cookies
Tennessee- Cookie Skillet at Kooky Canuck
Texas- Chocolate Chip at Tiny's Milk & Cookies
Utah- Chocolate Chip at Buds
Vermont- Chocolate Chip at Vermont Cookie Love
Virginia- Chocolate Chip at Bakeshop
Washington- Chocolate Chip at Hello Robin
West Virginia- Chocolate Chip at Apple Annie's
Wisconsin- Cookies and Milk at Graze
Wyoming- Chocolate Chip Walnut Cookie at Persephone Bakery