This Is The Most Historic Fast Food Joint In Virginia
By Jason Hall
October 25, 2022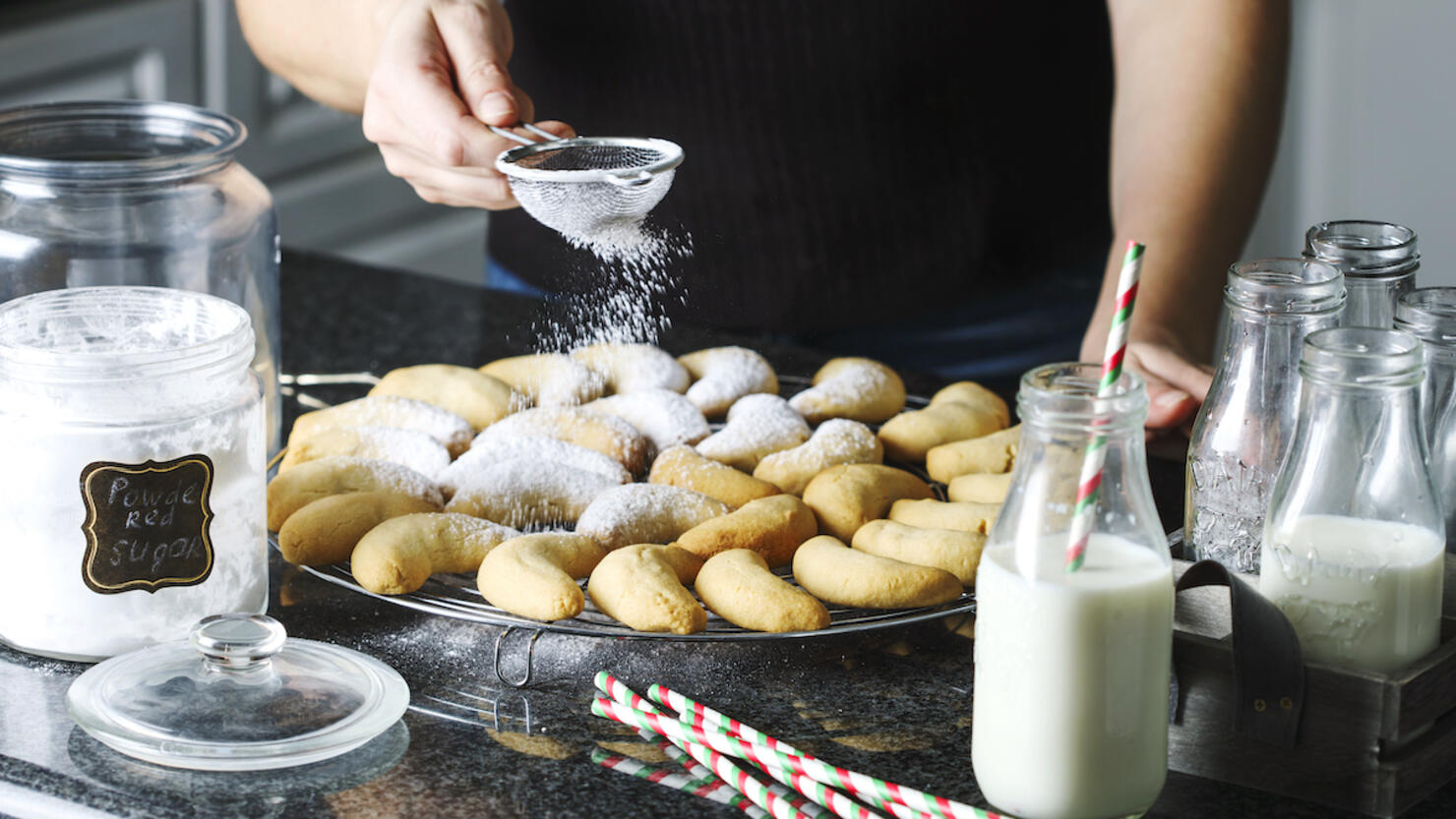 An Arlington bakery is being credited for having the tastiest cookie in Virginia.
Love Food compiled a list of the tastiest cookies in every U.S. state, which included the Chocolate Chip as the top choice for Virginia.
"Chocolate chip cookie-lovers, rejoice – this bakery in Arlington has everything you've dreamed of," Love Food wrote. "Not only is their regular chocolate chip cookie mouth-wateringly good, there are several imaginative takes on the classic cookies as well. There's a brown butter version with chocolate chunks and a brookie – a cross between a chocolate chip cookie and a brownie – as well as versions with Oreos or Reese's. Nothing beats the classic though."
Love Food's full list of the best dish in every state is listed below:
Alabama- Chocolate Chip at Cookie Fix
Alaska- Peanut Butter Cookie at Fire Island Rustic Bakeshop
Arizona- Snickerdoodle Ice Cream Cookie Sandwich at Churn
Arkansas- Chocolate Chip at The Root Cafe
California- White Chocolate Raspberry at Milk Jar Cookies
Colorado- Chocolate Chip at Paradise Bakery
Connecticut- Peanut Butter Sandwich at Sift Bake Shop
Delaware- Flourless Peanut Butter Cookies at Frank & Louie's Italian Specialties
Florida- Pistachio Toffee Chocolate at Gideon's Bakehouse
Georgia- Lavender Shortbread at Back in the Day Bakery
Hawaii- Matcha Oreo at Edible
Idaho- OG at Chip
Illinois- Iced Sugar Cookie at Sweet Mandy B's
Indiana- Chocolate Chip at Amelia's
Iowa- Chocolate Chip at Scenic Route Bakery
Kansas- Vegan Chocolate Chip at Mud Pie Vegan Bakery & Coffee
Kentucky- Chocolate Chip at Please & Thank You
Louisiana- Cookies + Milk at Willa Jean
Maine- Chocolate Chip at Standard Baking Co.
Maryland- Red Velvet at The Baked Bear
Massachusetts- Triple Chocolate Chip at Blunch
Michigan- Sea Salt Chocolate Chip at Avalon International Breads
Minnesota- Chocolate Chip at Pizzeria Lola
Mississippi- Chocolate Chip at Abe's Grill
Missouri- Chocolate Chip at The Russell
Montana- Chocolate Chip at MineShaft Pasty
Nebraska- Malted Milk Chocolate Oreo at Sweet Magnolias Bake Shop
Nevada- Chocolate Chip at Zenaida's Cafe
New Hampshire- Chocolate Chip at Elephantine Bakery
New Jersey- Chocolate Chip at The Corner
New Mexico- Peanut Butter Cookie at Rude Boy Cookies
New York- Chocolate Chip Walnut Cookie at Levain Bakery
North Carolina- Salty Chipwich Ice Cream Sandwich
North Dakota- Chocolate Chip Sea Salt Cookie at Nichole's Fine Pastry & Café
Ohio- Tollhouse Cookie at Pattycake Bakery
Oklahoma- Cinnamon Roll Cookies at Barbee Cookies
Oregon- Chocolate Chip at Courier Coffee
Pennsylvania- Chocolate Chip at Nancy B's Bakery
Rhode Island- Chocolate Chip at Wildflour Vegan Bakery
South Carolina- Ginger Molasses Cookie at Sugar Bakeshop
South Dakota- S'mores Cookie at Mary's Mountain Cookies
Tennessee- Cookie Skillet at Kooky Canuck
Texas- Chocolate Chip at Tiny's Milk & Cookies
Utah- Chocolate Chip at Buds
Vermont- Chocolate Chip at Vermont Cookie Love
Virginia- Chocolate Chip at Bakeshop
Washington- Chocolate Chip at Hello Robin
West Virginia- Chocolate Chip at Apple Annie's
Wisconsin- Cookies and Milk at Graze
Wyoming- Chocolate Chip Walnut Cookie at Persephone Bakery