Kim Kardashian & Pete Davidson Are Reportedly No Longer In Communication
By Rebekah Gonzalez
November 2, 2022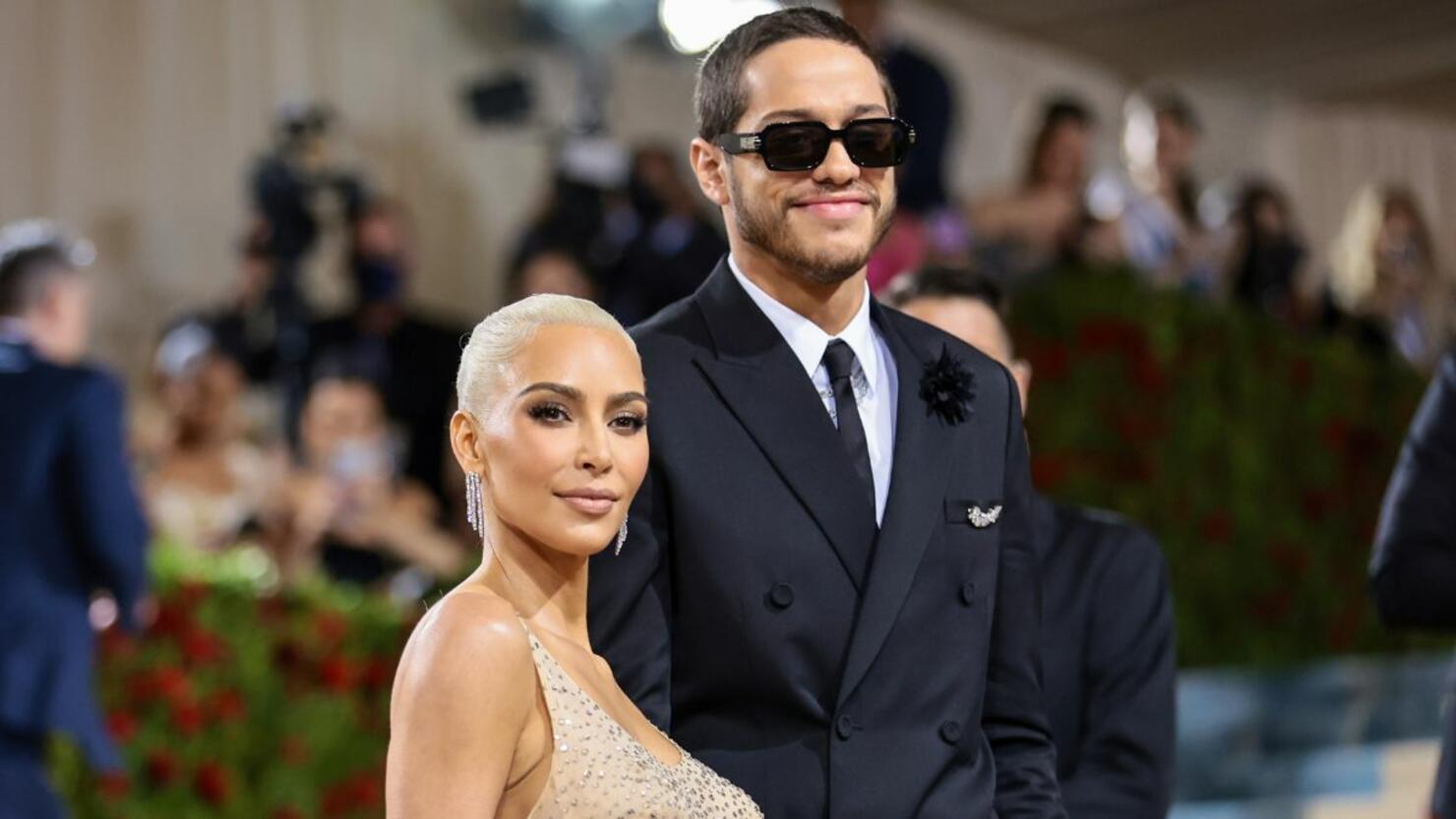 Kim Kardashian and Pete Davidson are reportedly no longer in contact with each other despite recent reports. According to TMZ, sources close to the former couple told the outlet that any stories about Pete reaching out to Kim in light of Kanye West's recent scandals are false.
TMZ reports that Pete and Kim have not seen each other or been in communication whatsoever. According to their sources, the two would be friendly if they saw each other in person because there's no bad blood. However, they are both very busy with their careers and personal lives. The sources also added that it's "highly unlikely" that Kim and Pete will ever rekindle their romance.
At the end of August, a source for Kim and Pete confirmed that they had decided to part ways after dating for nine months. "Pete is 28 and Kim is 41 — they are just in very different places at the moment. Pete is totally spontaneous and impulsive and wants her to fly to New York, or wherever he is on a moment's notice. But Kim has four kids and it isn't that easy. She needs to focus on the kids," an insider told Page Six, adding that Kim is "totally exhausted by this relationship and other things going on in her life."
The current season of Hulu's The Kardashians was filmed while Pete and Kim were still dating so there have already been mentions of the Saturday Night Live alum on the show. In a recent episode, Kim revealed that the pair had sex in front of a fireplace in honor of her grandma.