Pink Dances Through Hard Times On New Song 'Never Gonna Not Dance Again'
By Rebekah Gonzalez
November 4, 2022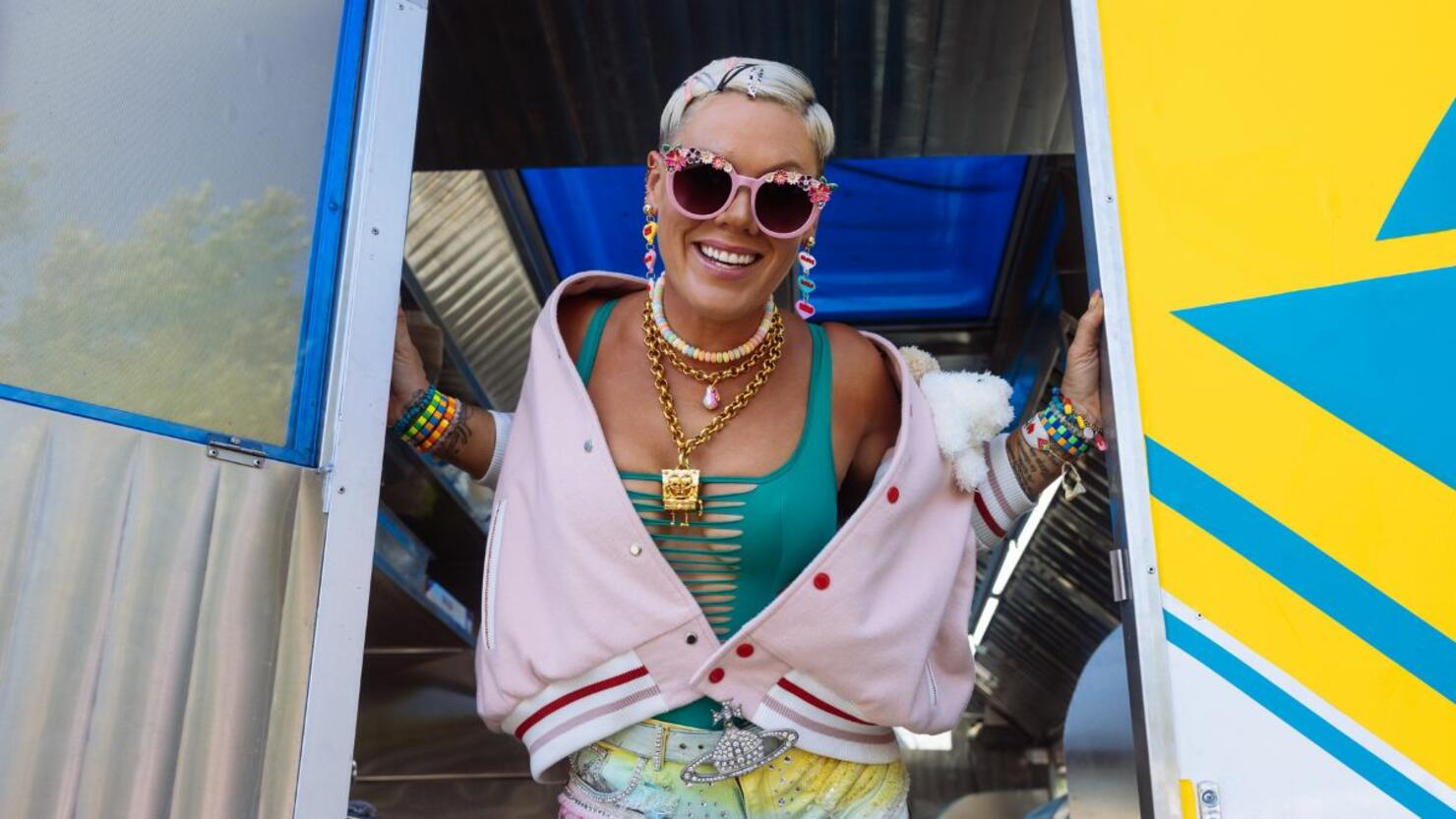 If the world ended tonight, Pink knows exactly how she'd spend some of her last moments on earth. On Friday, November 4th, the singer dropped her song "Never Gonna Not Dance Again," an upbeat anthem about dancing through our perpetually hard times.
Described by a press release as "vibrant," "joyful," and "euphoric," the track hears Pink comes to some freeing conclusions. "If someone told me that the world would end tonight/ You could take all that I got, for once I wouldn't start a fight/ You could have my liquor, take my dinner, take my fun/ My birthday cake, my soul, my dog, take everything I love," before launching into the catchy chorus, "I'm never gonna not dance again... Oh, I just wanna pop and lock to my records/ There go all of my clothes/ Never gonna not dance again."
The accompanying music video is just as joyous as the single produced by Max Martin and Shellback. Pink encounters a cast of eclectic characters as she makes her way through a grocery store on rollerblades. As customers get caught up in everyday stressors, Pink is there to remind them to have a little fun. The fun video was co-directed by Pink and the creative duo of Nick Florez & RJ Durell.
Before the track dropped, Pink teased fans with the launch of vicious B----es Chips'ses, a spicy AF alternative to what she described as "basic b---- chips." Fans can call 1-888-262-PINK for a chance to win a free sample, get tips from Pink, and more.
Pink will also perform "Never Gonna Not Dance Again" on the 2022 American Music Awards stage live in Los Angeles on Sunday, November 20 at 8PM EST/PST on ABC.