Nick Carter Breaks Down In Tears During Emotional Tribute To Aaron Carter
By Sarah Tate
November 7, 2022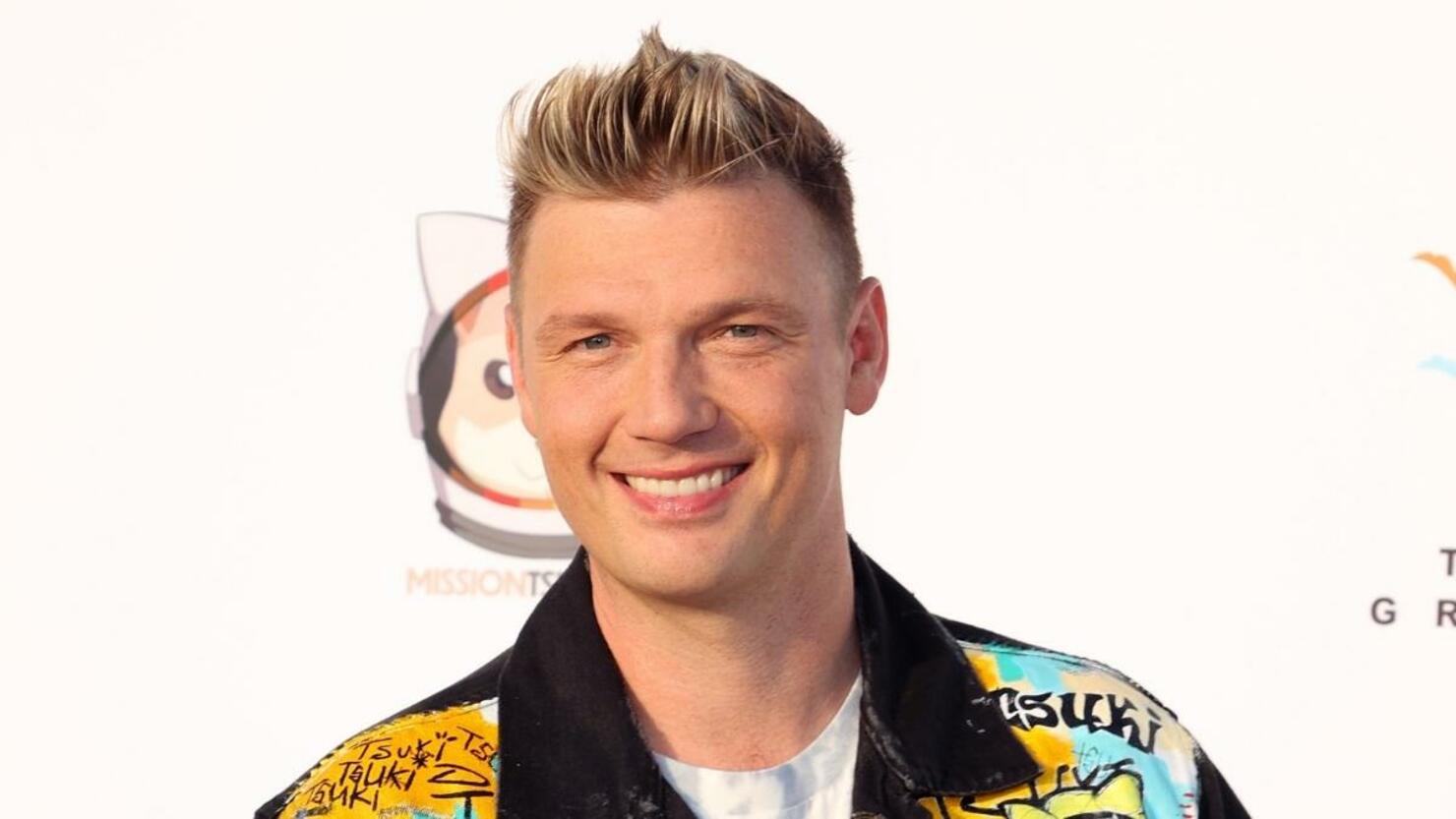 Nick Carter broke down in tears during a recent Backstreet Boys concert when the band paid tribute to his younger brother Aaron Carter following his tragic death over the weekend.
During a show in London on Sunday (November 6), the Backstreet Boys showed their support for fellow member Nick by dedicating a performance of their song "No Place" to his late brother, per Page Six. Before the song, Kevin Richardson addressed the crowd in an emotional tribute to Aaron, whom he called "a part of our family." The moment was caught by a fan and shared to Twitter.
"Tonight we've got heavy hearts because we lost one of our family members yesterday, and we just wanted to find a moment in our show to recognize him," he said. "Nick's little brother, Aaron Carter, passed away yesterday."
Nick was visibly emotional and crying during the tribute, with A.J. McLean, Brian Littrell and Howie Dorough rushing to comfort him and wrap him in a hug.
Aaron Carter died on Saturday (November 5) after he was found unresponsive in a bathtub at his California home. He was 34 years old. A cause of death has not been reported, but law enforcement will reportedly dig into the singer's past drug use.
On Sunday, hours before the concert, Nick Carter broke his silence following his baby brother's sudden passing, saying his "heart is broken" in an emotional lengthy tribute shared to Instagram alongside photos of the pair throughout the years.
"Even though my brother and I have had a complicated relationship, my love for him has never ever faded," he said.
"I will miss my brother more than anyone will ever know. I love you Chizz," he said. "Now you can finally have the peace you could never find here on earth .... God, Please take care of my baby brother."