This Is The Best Pizza Place In Massachusetts
By Jason Hall
November 9, 2022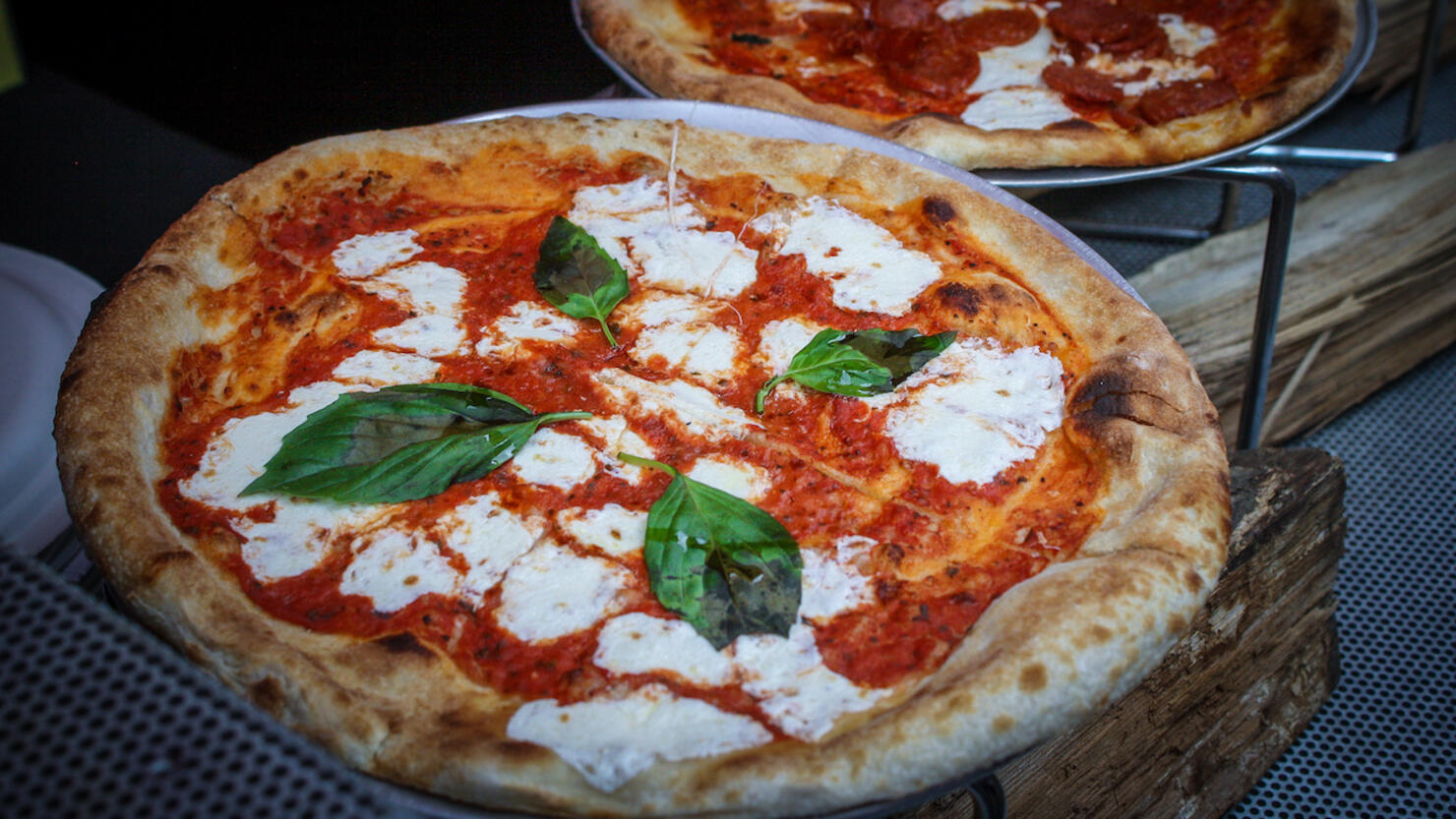 A Boston restaurant is being credited as the best pizza place in Massachusetts.
Mashed compiled a list of the pizza place in every U.S. state, which included Regina Pizzeria as the top choice for Massachusetts.
"Regina Pizzeria was recently selected as the best pizza place in the United States, and that's a difficult claim to dispute," Mashed's Kori Ellis wrote. "This has been the place to go for pizza in the North End of Boston since 1926. It was created by a man named Luigi D'Auria and it was the first pizzeria in the city. All its pizza pies are cooked in a brick oven with family recipes that date back decades. No matter what you decide to decorate your pizza with, you'll be impressed by the quality of the toppings."
Mashed's full list of the best pizza place in every state is listed below:
Alabama- Davenport's Pizza Palace
Alaska- Moose's Tooth Pub & Pizzeria
Arizona- Federal Pizza
Arkansas- U.S. Pizza Company
California- Pitfire Pizza
Colorado- SliceWorks
Connecticut- Zuppardi's Apizza
Delaware- Wood Fired Pizza Shop
Florida- Andiamo Brick Oven Pizza
Georgia- Antico Pizza Napoletana
Hawaii- James Angelo's Underground Pizza
Idaho- Guido's Original N.Y. Style Pizzeria
Illinois- Chicago Pizza & Oven Grinder Co.
Indiana- Jockamo Upper Crust Pizza
Iowa- Zipp's Pizzaria
Kansas- AJ's NY Pizzeria
Kentucky- Miguel's Pizza
Louisiana- Dean-O's Pizza
Maine- Pizza By Alex
Maryland- Matthew's Pizza
Massachusetts- Regina Pizzeria
Michigan- PizzaPapalis
Minnesota- Mama's Pizza
Mississippi- Pop's Pizzeria
Missouri- Waldo Pizza
Montana- Biga Pizza
Nebraska- Isles Pub & Pizza
Nevada- Naked City Pizza Shop
New Hampshire- Tilton House of Pizza
New Jersey- Razza Pizza Artigianale
New Mexico- Trail Rider Pizza
New York- Di Fara Pizza
North Carolina- Blue Mountain Pizza
North Dakota- A&B Pizza
Ohio- Whirl
Oklahoma- Empire Slice House
Oregon- Apiza Scholls
Pennsylvania- Fiori's Pizzaria
Rhode Island- Fellini Pizzeria
South Carolina- Pizza Kovachi
South Dakota- Lintz Bros Pizza
Tennessee- Tennessee Pizza Company
Texas- Home Slice Pizza
Utah- Rusted Sun Pizzeria
Vermont- Piecasso Pizzeria & Lounge
Virginia- Pupatella
Washington- Proletariat Pizza
West Virginia- Vito's Pizza and Restaurant
Wisconsin- Dells Pizza Lab
Wyoming- Grandpa's Downtown Pizzeria