Latest On Clayton Kershaw's Future With Dodgers
By Jason Hall
November 11, 2022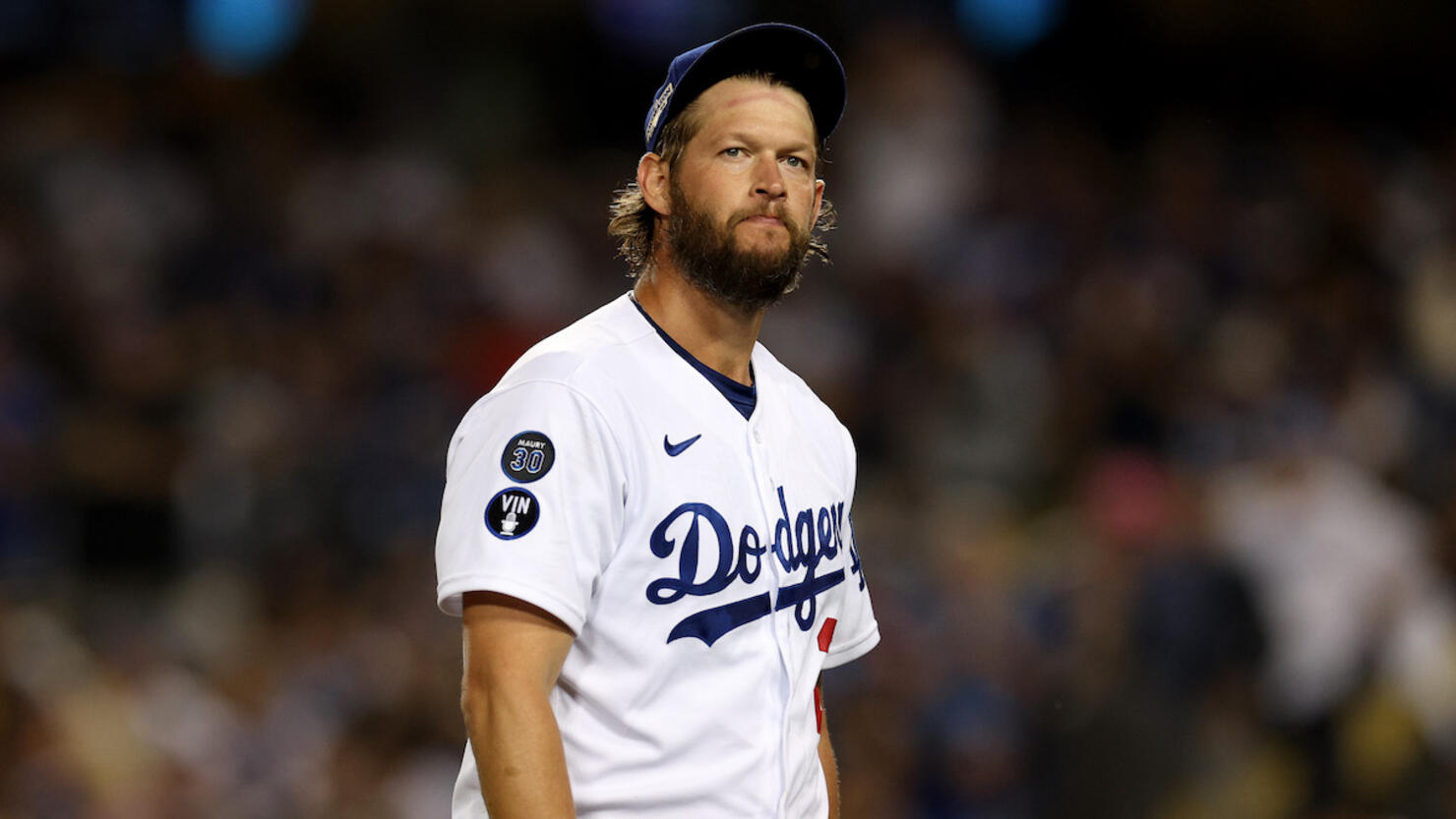 Clayton Kershaw is reportedly expected to return to the Los Angeles Dodgers for at least one more season.
The two sides are reportedly nearing an agreement on a one-year contract, which would return the longtime Dodger ace for his 16th MLB season, according to the Athletic.
Kershaw's reported new deal is expected to be similar to his previous one-year, $17 million contract signed with the Dodgers following the owners' lockout last March, a source with knowledge of the negotiations confirmed to ESPN on Thursday (November 10) night.
Los Angeles declined to extend the $19.65 million qualifying offer to Kershaw ahead of Thursday's deadline -- as was the case last offseason -- in order to avoid forcing him into making a decision earlier than he may have intended.
The 34-year-old remained one of baseball's best pitchers during the 2022 season, posting a 12-3 record and 2.28 ERA in 126 1/3 innings pitched, which included recording 137 strikeouts and only 23 walks, as well as making his ninth All-Star Game appearance.
Kershaw did, however, continue to battle health issues, having been placed on the injured list twice last season due to discomfort in his lower back.
The veteran pitcher's MLB status is expected by many to be year to year at this point in his career, but Kershaw has basically decided to return in 2023, according to ESPN.
The Texas native was also expected to get a serious push from the Texas Rangers, the team he rooted for growing up, which is now run by his friend and fellow pitcher Chris Young, who took over as general manager in December 2020.
Kershaw, a former National League MVP and three-time Cy Young Award winner, enters his 16th season with 2,807 strikeouts, the most of any pitcher in Dodgers history and ranks third behind only Hall of Famers Don Sutton and Don Drysdale with 233 career wins.