3 Dead, 2 Injured In UVA Shooting; Manhunt Launched For Suspected Shooter
By Jason Hall
November 14, 2022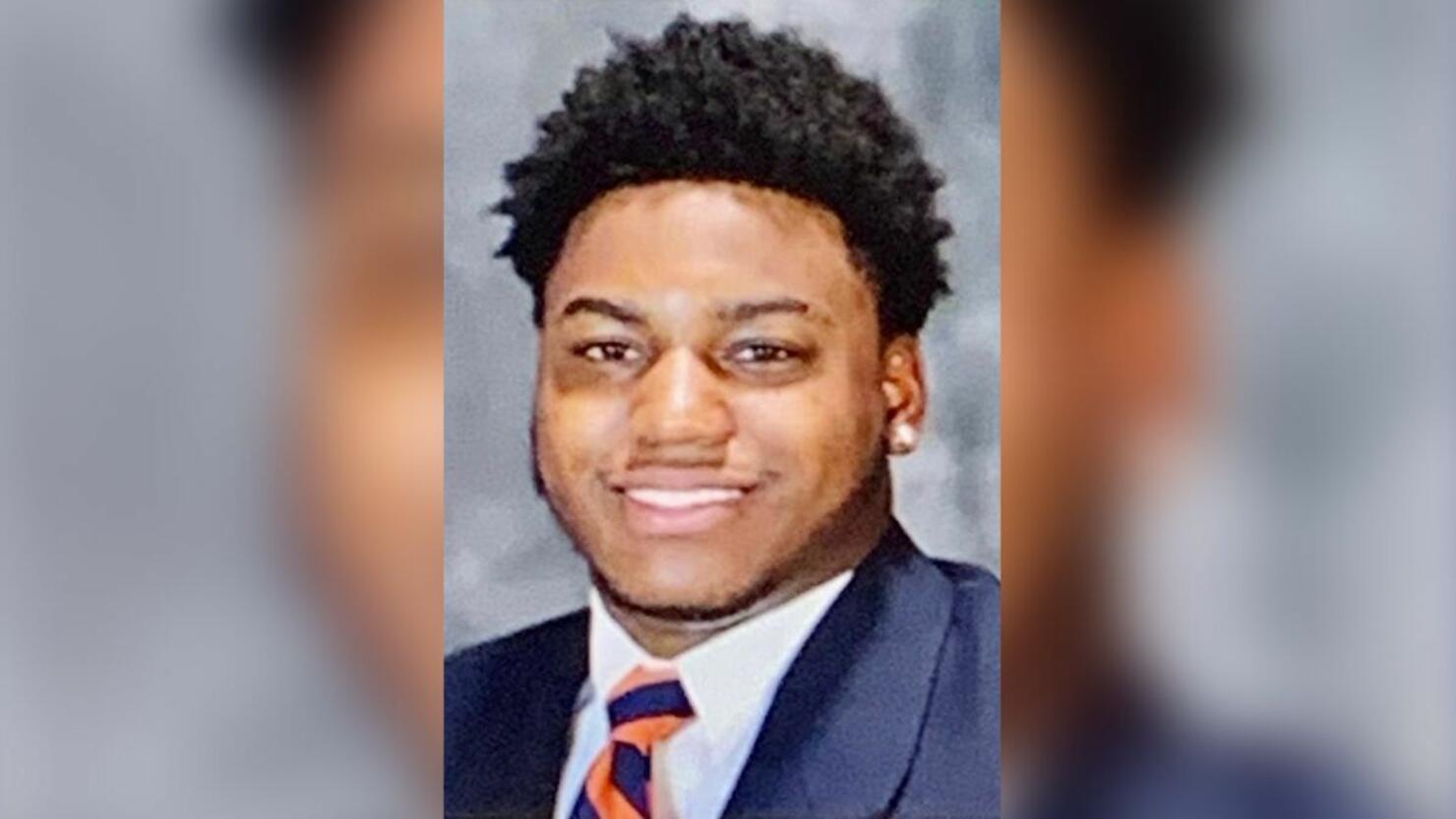 Photo: UVA Police/Twitter
Three people have died and at least two others were injured in relation to a shooting at the University of Virginia's Charlottesville campus late Sunday (November 13) night, NBC News reports.
A manhunt has been launched for Darnell Jones, who was described by UVA President Jim Ryan as "one of our students" and appears to have been listed as a member of the Cavaliers football team in 2018, but didn't appear in any games, according to VirginiaSports.com.
"Call 911 if seen, do not approach," the University of Virginia Police Department announced in a tweet shared early Monday (November 14) morning.
Initial gunfire was reported at a parking garage on Culbreth Road at 10:30 p.m. Sunday near the university's drama building, the UVA Office of Emergency Management said in a tweet.
The UVA Police Department is looking for Christopher Darnell Jones regarding the shooting incident that occurred on the grounds of the University of Virginia. Call 911 if seen, do not approach. pic.twitter.com/mKcxF6ksxw

— UVA Police Department (@UVAPolice) November 14, 2022
"I am heartbroken to report that the shooting has resulted in three fatalities," Ryan said in an email to students, adding that two others were hospitalized due to injuries sustained.
"This is a message any leader hopes never to have to send, and I am devastated that this violence has visited the University of Virginia," Ryan said.
UVA classes were cancelled for Monday as students were advised to "shelter in place" or "RUN HIDE FIGHT" by UVA's emergency management office.
Jones was last seen wearing a burgundy jacket, blue jeans and red shoes and is suspected of possibly driving a black SUV, according to the emergency management office.
Multiple agencies, including the UVA emergency management office and a Virginia State Police helicopter, were reported to have still been searching for the suspect as of 2:55 a.m. Monday.
A complete search on and around the UVA campus was conducted by law enforcement at around 6:00 a.m. on Monday as students were ordered to shelter in place.
"We have all received several shelter in place texts, and they are frightening," said Robyn S. Hadley, vice president and dean of students at UVA, in an email sent out to students. "I am on Grounds like many of you; I am sheltering in place and in direct touch with University leadership and UPD."
"Please, please take the shelter in place commands seriously as the situation remains active," Hadley added.