Odell Beckham Jr. Sues Nike, Claims He Lost Millions In Deal
By Jason Hall
November 15, 2022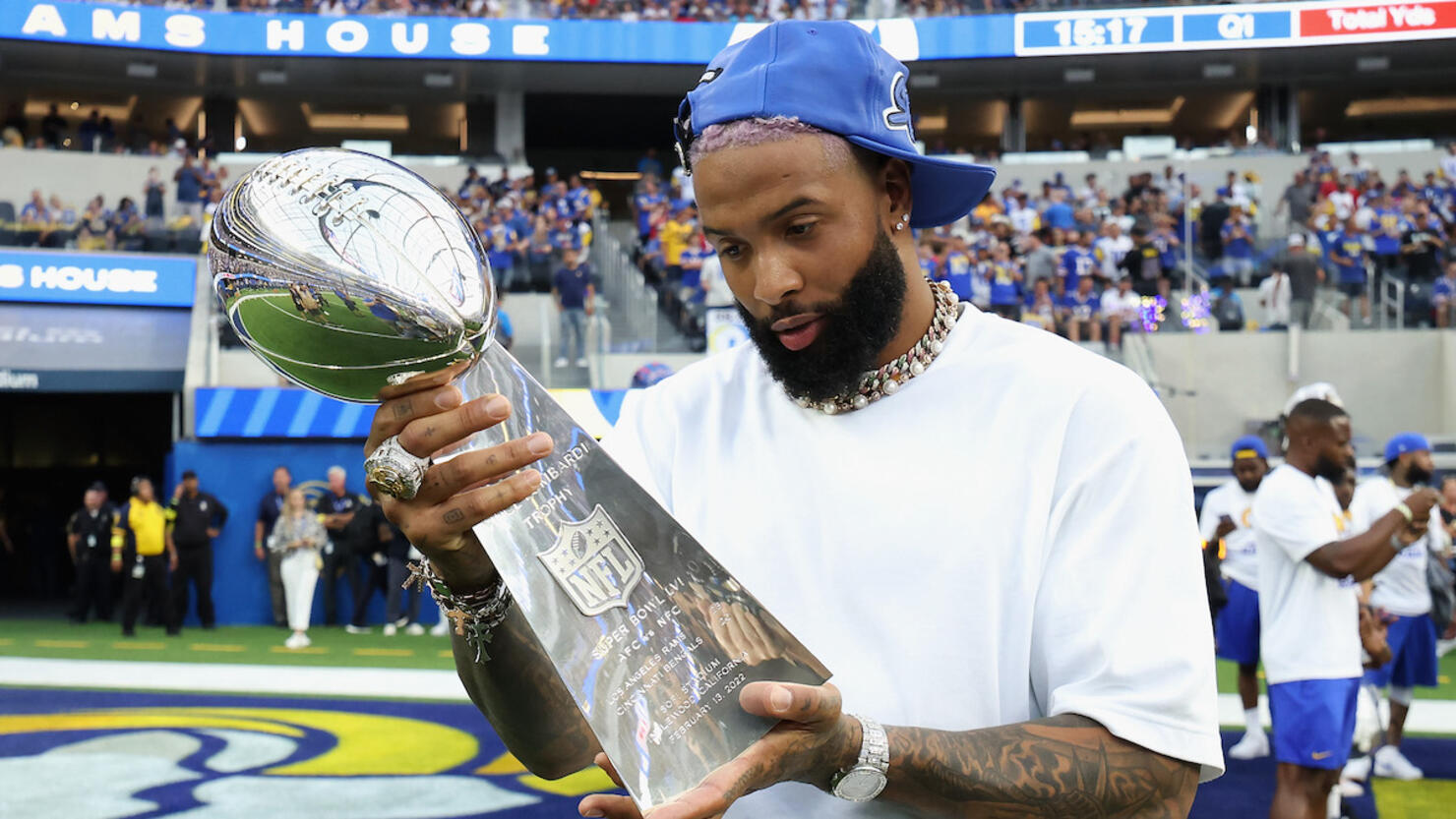 Free agent wide receiver Odell Beckham Jr. has filed a lawsuit against Nike claiming the sports apparel company owes him $20 million for failing to honor his endorsement deal.
"When Nike exercised its right of first refusal to match the Adidas offer and not only keep me as a Nike Athlete, but also make me one of their Brand Icons - my dream had been fulfilled," Beckham said in a statement obtained by ESPN's Adam Schefter late Monday (November 14) night.
"Unfortunately, Nike did not honor its commitments. Throughout our partnership, I have kept my promise and fulfilled my obligations to the brand. I am extremely disappointed that I've had to take these measures to ensure Nike fulfills their obligations and promises. 
"Today, I'm taking a stand not just for me, but to set a precedent for all athletes who have dedicated their life to the sport they love - especially those who don't have the means to stand up for themselves. We are held responsible for fulfilling our obligations under our contracts, but we also have to hold powerful companies like Nike accountable for honoring their commitments too."
Beckham alleges that he has "suffered damages of $20,625,000 plus prejudgment interest," according to the lawsuit via Sports Illustrated.
The former All-Pro receiver is reportedly being targeted by five teams -- the Dallas Cowboys, Buffalo Bills, San Francisco 49ers, Kansas City Chiefs and the New York Giants, his original NFL team -- and is expected to make a decision by the end of the month after receiving medical clearance following his lengthy knee rehabilitation following an ACL tear.
In February, Beckham, then a member of the eventual champion Los Angeles Rams, exited Super Bowl LVI in the second quarter due to a knee injury.
The star receiver recorded two receptions for 52 yards and a touchdown before being ruled out due to a torn ACL, which he later claimed he'd experienced prior to the Super Bowl.
Krazy thought … really played the whole back half of the season without an acl, and won a super bowl! God doesn't misss, i swea

— Odell Beckham Jr (@obj) July 3, 2022
Beckham was acquired by the Rams midway through the 2021 season and recorded 27 receptions for 305 yards and five touchdowns during his final eight regular-season games.
The former LSU standout was selected by the Giants at No. 12 overall in the 2014 NFL Draft and spent five seasons with the franchise before being traded to the Cleveland Browns ahead of the 2019 NFL season.