UVA Knew Of Shooter's Past Gun Conviction Weeks Before Triple Murder
By Jason Hall
November 16, 2022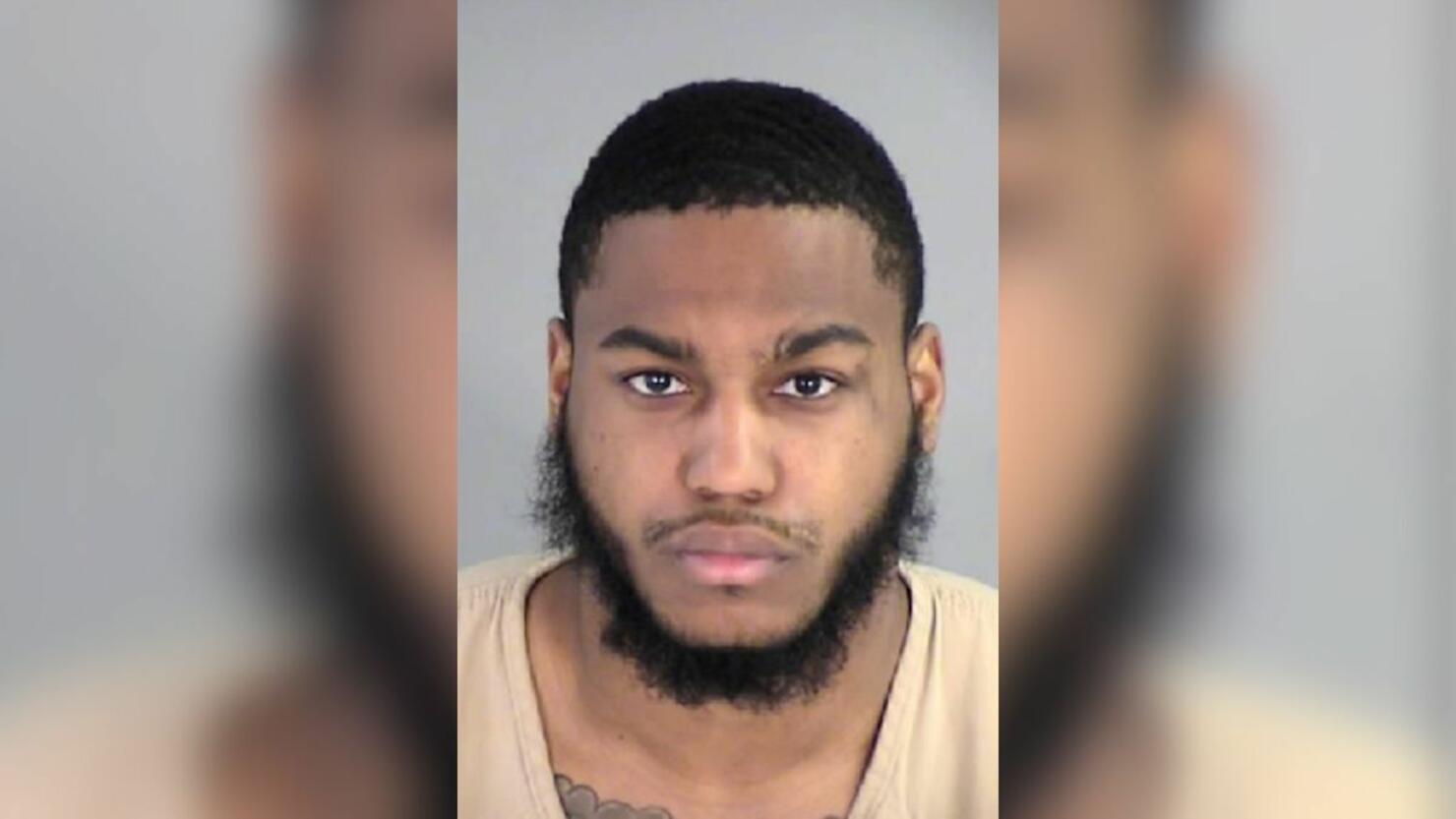 The University of Virginia admitted to knowing that shooting suspect Christopher Darnell Jones Jr. was previously convicted of a weapons charge weeks prior to the triple murder of three football players late Sunday (November 13) night.
The school issued a statement obtained by NBC News on Tuesday (November 15) confirming it had been "reviewing a potential hazing issue" after the Office of Student Affairs "heard from a student that Mr. Jones made a comment to him about possessing a gun."
"The reporting party did not see Mr. Jones in possession of a gun," the statement read. "The comment about owning a gun was not made in conjunction with a threat."
The school said it had learned that "Mr. Jones previously had been convicted of a misdemeanor for a concealed weapons violation in 2021" as its probe continued, which spokesman Brian Coy specified was discovered "around mid-September" and that the suspect "had failed to disclose a conviction to the university, which is a requirement of university policy," NBC News reports.
The Office of Student Affairs decided "to escalate his case for disciplinary action" on October 27, but officials realized that the conviction was never relayed to the University Judiciary Committee after Sunday's shooting took place, according to the university's statement.
"In the wake of the shooting yesterday, Student Affairs officials discovered that the report had not been transmitted to the University Judiciary Committee (UJC), and are working to correct that," the school said.
Jones, 22, is accused of killing former Virginia Cavaliers linebacker D'Sean Perry and wide receivers Devin Chandler and Lavel Davis Jr.
UVA president Jim Ryan confirms that football players Devin Chandler, Lavel Davis Jr. and D'Sean Perry were all killed. Said the shooting last night occurred on a bus full of students returning from a field trip.

— Nicole Auerbach (@NicoleAuerbach) November 14, 2022
Jones was listed as a member of the Cavaliers football team in 2018, but didn't appear in any games.
Initial gunfire was reported at a parking garage on Culbreth Road at 10:30 p.m. Sunday near the university's drama building, the UVA Office of Emergency Management said in a tweet.
UVA President Jim Ryan specified that the incident occurred after a bus full of students returned to the campus from a field trip.
The UVA Police Department is looking for Christopher Darnell Jones regarding the shooting incident that occurred on the grounds of the University of Virginia. Call 911 if seen, do not approach. pic.twitter.com/mKcxF6ksxw

— UVA Police Department (@UVAPolice) November 14, 2022
"I am heartbroken to report that the shooting has resulted in three fatalities," Ryan said in an email to students, adding that two others were hospitalized due to injuries sustained.
"This is a message any leader hopes never to have to send, and I am devastated that this violence has visited the University of Virginia," Ryan said.
UVA classes were cancelled for Monday as students were advised to "shelter in place" or "RUN HIDE FIGHT" by UVA's emergency management office.
Multiple agencies, including the UVA emergency management office and a Virginia State Police helicopter, were reported to have still been searching for the suspect as of 2:55 a.m. Monday.
A complete search on and around the UVA campus was conducted by law enforcement at around 6:00 a.m. on Monday as students were ordered to shelter in place.