Billie Eilish Poses In The Rain For Stunning New Photo Shoot
By Rebekah Gonzalez
November 17, 2022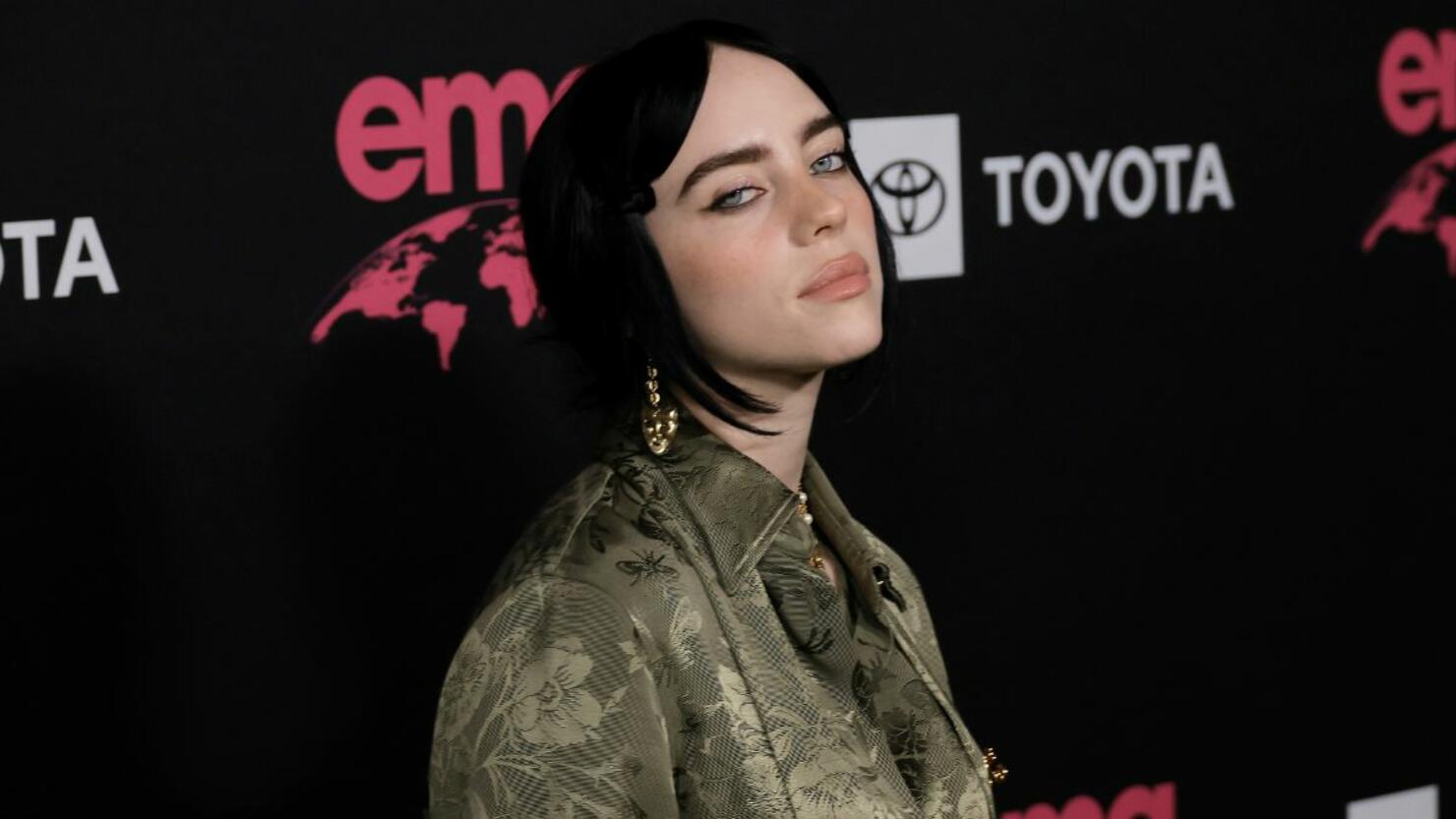 Billie Eilish has some exciting news and shared a stunning new photo shoot to promote it. On Thursday, November 17th, Eilish announced the US launch of her fragrance called Eilish No. 2. "guess WHAAAAAAAAAT!!!!?!!?!" the singer wrote in the caption on Instagram. "I couldn't be happier with every piece of this. i'm beyond excited for you to have it.
The accompanying promotional images for the fragrance feature Eilish wearing a distressed black, see-through ensemble. Her outfit and hair are soaking wet as she sits under a downpour of water. The photo shoot also includes a closeup shot of Eilish holding the sleek perfume bottle and another of her looking off into the distance in a different black outfit.
The release of Eilish No. 2 follows the singer's first signature scent called Eilish Eau de Parfum. The bottle is shaped like a human torso and head. "The inspiration for this campaign was an appreciation for the human body," Eilish said at the time. "It's really about embracing yourself, being confident, and loving how you look and the way you feel. I wanted it to be very inviting, but also intimidating, comforting and a little bit romantic and dreamy."
According to a press release, Eilish's new scent was inspired by her synesthesia, "which involves all her senses to visualize and see the color, texture, shape and what number her second act fragrance represents."
Eilish also stated that she "really liked the idea of a darker, rainy world for Eilish No. 2. We started with the original 'Eilish' elements of warmth and sweetness, but then added spicy and woodsy elements for a more sultry, and wet feeling."
Eilish No. 2 will be available starting November 18th at 9:00 A.M. PT/ 12:00 P.M. ET at billieeilishfragrances.com.