Pink Recalls Dangling Off A Building For Wild AMAs Performance
By Rebekah Gonzalez
November 17, 2022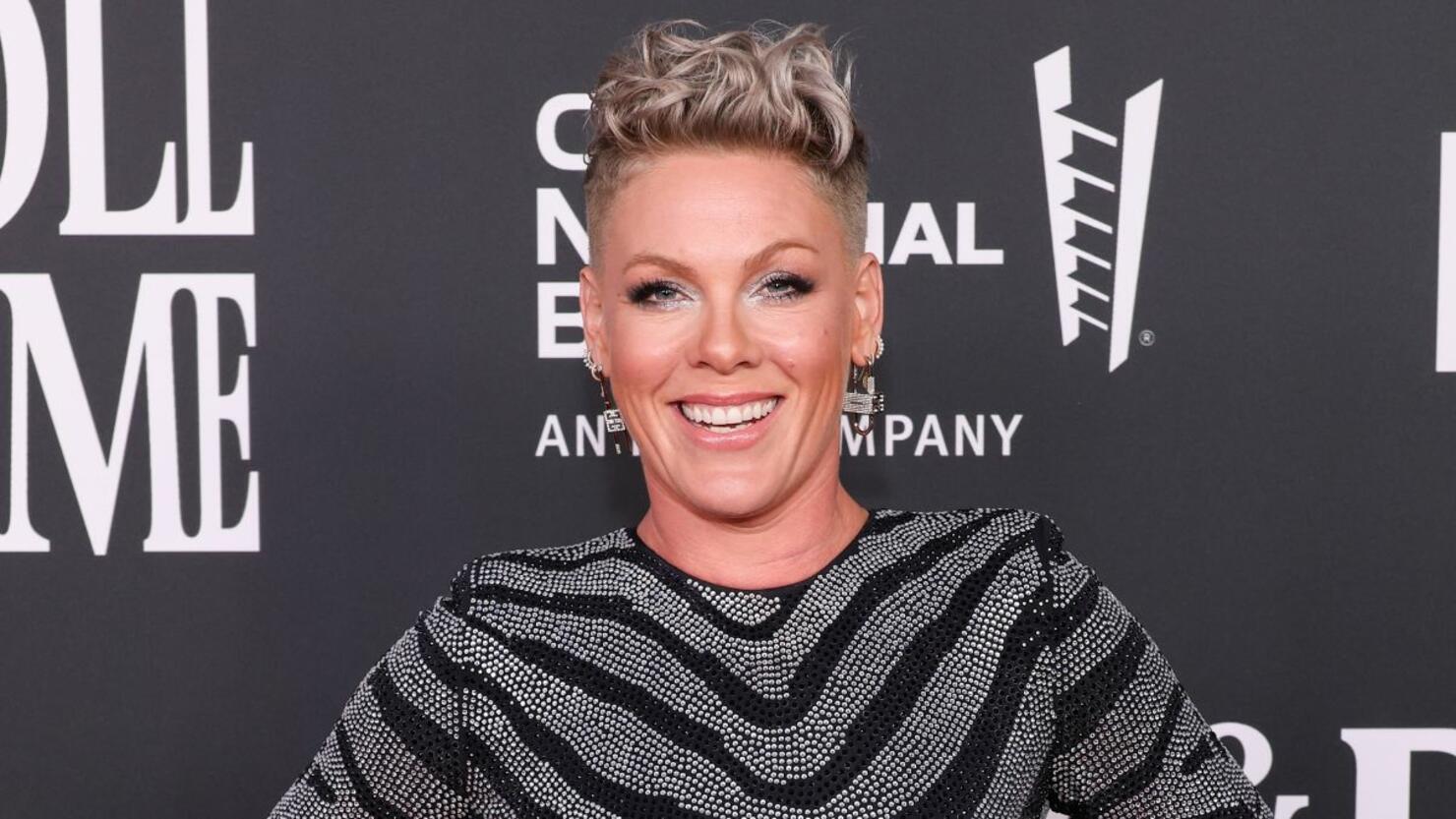 Pink has become known for her daring acrobatic performances and although she's a pro, there's one performance that even she thinks "was a lot." During her recent appearance on Jimmy Kimmel Live, the singer discussed her 2017 American Music Awards performance of "Beautiful Trauma" which saw her dangling off the side of the JW Marriott in Los Angeles.
"That was a lot," she told Kimmel. "I was a lot higher than I wanted to be." She also revealed she only had three days to learn the ropes and got through the dangerous performance with the help of some whiskey.
Pink also shared if her family of four joins her on tour. The singer and her husband, Carey Hart, have two children named Willow and Jameson. "Always, everywhere," she said. "They're older now, so now I tour around Willow's theater schedule."
She did admit, "I can't do everything. So you have to decide. Like okay, what is this one thing I'm going to give to myself and try not to feel guilty about, and for that it was breakfast." Pink revealed that with the help of sleep trainers, touring with her kids "worked brilliantly."
Pink recently released a new track called "Never Gonna Not Dance Again" with a joyful music video. It followed her protest song "Irrelevant" which came shortly after the overturning of Roe v Wade was announced.
Pink will perform "Never Gonna Not Dance Again" on the 2022 American Music Awards stage live in Los Angeles on Sunday, November 20 at 8PM EST/PST on ABC.