Travis Barker Gets Special Birthday Surprise From Kourtney Kardashian
By Rebekah Gonzalez
November 17, 2022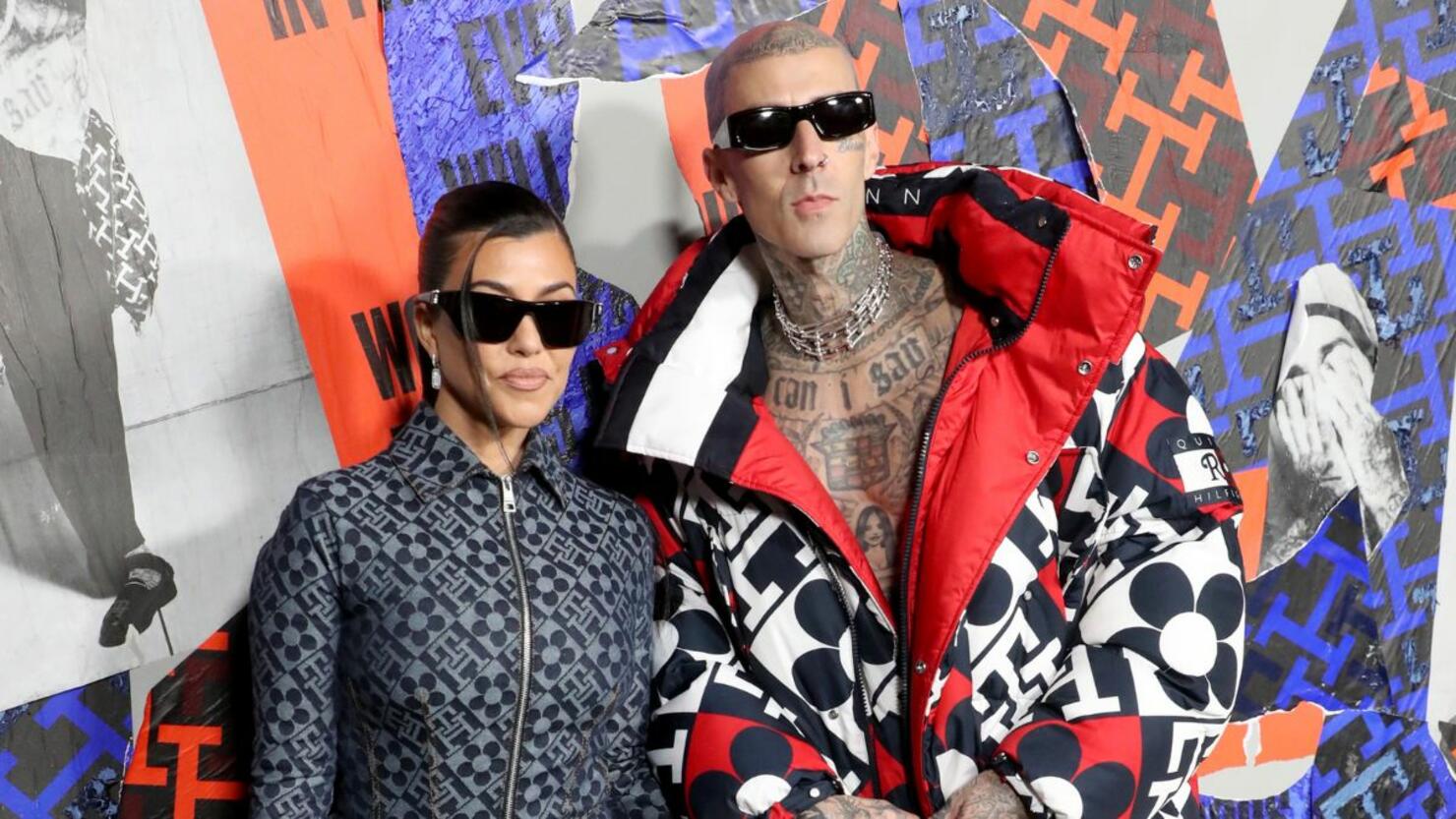 Travis Barker got a special surprise from his wife Kourtney Kardashian and friends for his birthday this week. The blink-182 drummer turned 47 on Monday, November 14th and the festivities continued well into the week. Kourtney, along with Travis' closest friends and family, threw a surprise birthday party at his favorite vegan restaurant in Los Angeles called Crossroads Kitchen.
Videos from the intimate celebration show Travis and Kourtney holding hands as they walk into the venue before a group of friends and family shout, "Surprise!" The birthday boy came into the party wearing a grey hoodie but later changed into a black t-shirt and studded leather jacket.
The guests included Barker's children Landon, 19, Alabama, 16, and his stepdaughter Atiana De La Hoya, 23. Fellow rocker and friend Machine Gun Kelly was also part of the special surprise. According to Page Six, the Barkers have just returned from a relaxing getaway in the woods of Tennessee. The family rented out a private cabin in the mountains to celebrate the drummer's birthday. This year also marked the first time Kourtney and Travis celebrated his birthday as a married couple.
Next year, Travis will hit the road with the original members of blink-182, including Tom DeLonge, for a world tour. In addition to their 2023 tour, the band also announced a new song called "Edging" which dropped on Friday, October 14th, and a full-length studio album from the trio is also in the works.