Pink Calls Her Upcoming Album The 'Most Fun' She's Ever Made
By Rebekah Gonzalez
November 18, 2022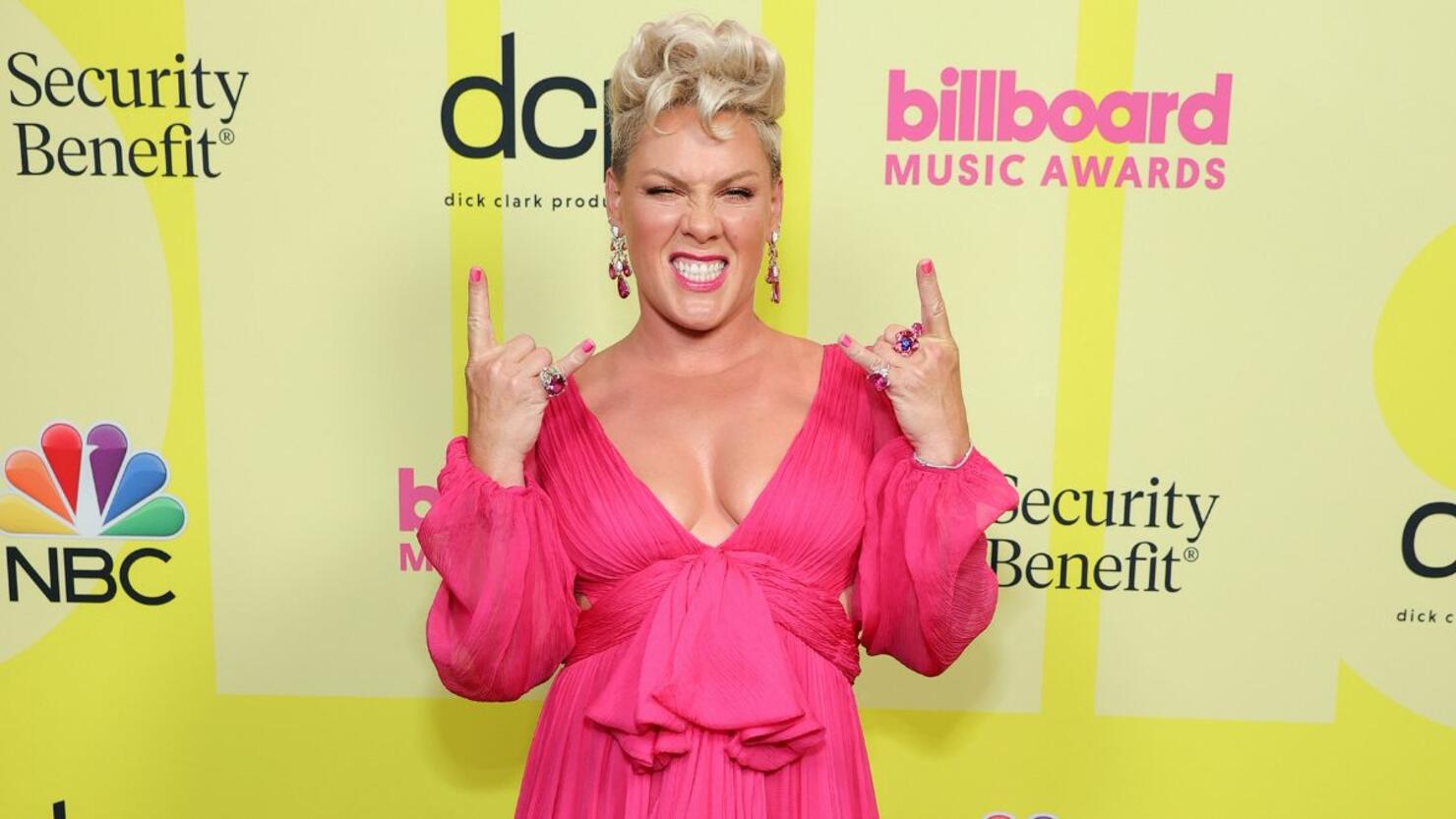 P!nk has announced her 9th studio album will arrive in early 2023. The singer teased her latest project TRUSTFALL, saying it's her most fun album to date. During an interview with Good Morning America on Friday, November 18th, the singer revealed, "It's very, very true to what I believe and where I am and what I'm feeling and what I think a lot of people are feeling."
The long-awaited album is set to release on February 17th, 2023, and will follow her 2019 album Hurts 2B Human. She also opened up about the many reasons TRUSTFALL is so personal to her.
"I took time. I had time and I had a lot of really devastating things happen," she said. "My son and I got really sick with COVID. That sort of distilled down for me what actually matters. And it takes a crisis to do that."
She went on, "It takes your kids getting sick to be like, 'Okay, none of this matters. I wanna see my kids grow up. That's what I want.' I want to only put truth into the world. I want to only be authentic. And I want to be kinder and a better person."
The daredevil performer also lost her father Jim Moore in 2021. The tragedy reminded her that we all have "a certain amount of time left," and it inspired her to start creating again.
"I just started making music and making -- speaking in melody," she said. "And it came together."
Pink will perform her latest single from TRUSTFALL "Never Gonna Not Dance Again" on the 2022 American Music Awards stage live in Los Angeles on Sunday, November 20 at 8PM EST/PST on ABC.