Texas Mom Arrested For Making 8-Year-Old Son Walk Home Alone
By Dani Medina
November 18, 2022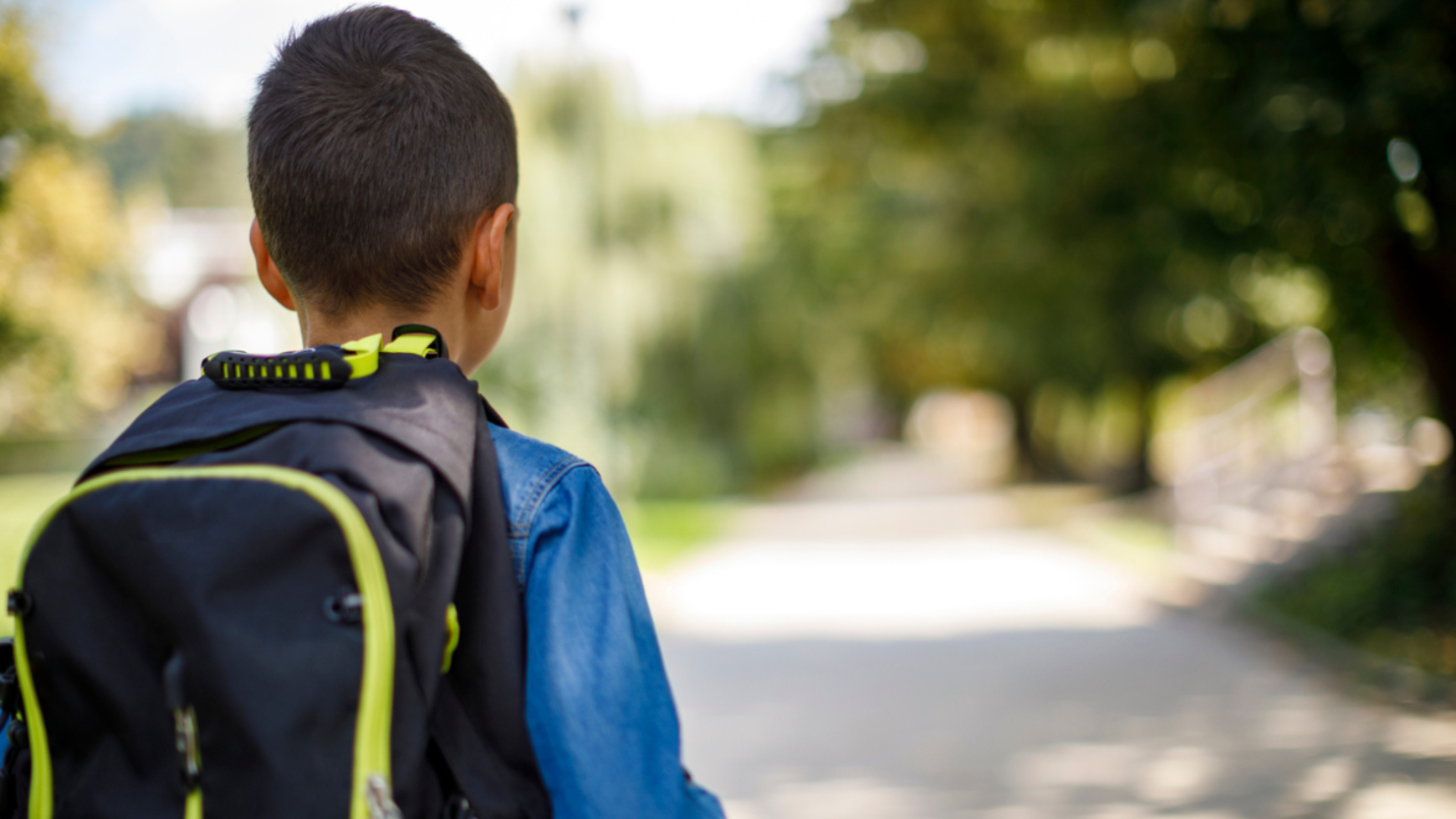 A Texas mom's life was turned upside down after making her 8-year-old son walk home one afternoon.
Heather Wallace has since lost her job, was forced to sell her home and stared a 20-year prison sentence right in the face for an incident that happened in October 2021. Wallace, 37, of Waco was driving her three sons home from karate practice when Aiden, 8, started to throw a tantrum, she told The Independent. She said she asked Aiden to get out of the car and walk the rest of the way home, a half mile which he was familiar with. "I opened the door and he got out. There was no shouting, there was no argument, I know not to argue with a child in that state of mind," she said.
A witness, however, called the police after she saw Aiden walking home alone. It wasn't long before two patrol cars and Waco Police Department officers arrived at Wallace's door. Police questioned Wallace at length and informed her that sex trafficking of minors was a problem in downtown Waco, despite how far that was from their neighborhood. Police also asked why Wallace's house was so messy. She was eventually arrested and put in the back of a police car as her three boys watched. A caseworker was present and also asked Wallace several questions. "I think they were trying to figure out what to do with me — and whether what I had done was illegal or not," Wallace said.
Three hours later, Wallace was taken to McLennan County Jail on charges of endangering a child, a second-degree felony that carries a minimum two year prison sentence. Her husband Scott posted the $300 bail the next day. She was released, but placed under a safety plan, which prohibited Heather and Scott from being alone with their children. Their grandmothers alternated nights at home until the order was lifted two weeks later. "At the time we didn't know anything about (child protective services) or what we should or shouldn't agree to do," she said. "I wanted to fight the charges, but I didn't really know what my rights were."
An attorney told Wallace if she was convicted, she could face a minimum two years in prison, plus a 20-year sentence. Wallace ended up pleading guilty and enrolled in a diversion program that included 65 hours of work at an early childhood center. She worked there on the weekends — when there were no children present — to clean and help develop the school's curriculum.
Pleading guilty to child endangerment meant Wallace also had to resign from her position at a pediatric sleep consultancy firm. She's also been barred from finding work as a teacher. Heather and Scott both began going to therapy after the incident, which proved to be a financial toll. They were forced to sell their house and moved into a rented duplex. As far as her job goes, Wallace started her own pediatric sleep consulting firm. Through it all, Wallace said this has made her lose confidence in her ability as a mother. "It's all very painful. I know I need to be confident in the parenting decisions I make because they're mine to make, instead always worrying about what other people are thinking," she said.
Wallace's sister Britt started a GoFundMe to help out after she was "wrongfully arrested." "Not only should she had ever been arrested AND held overnight, she should never of had to confess guilty to a charge that shouldn't have been indicted in the first place," Britt wrote.
Heather added a comment on the GoFundMe page, thanking donors:
Thank you again for all of the support! I was expecting to get some criticism from some, although I was prepared to let it slide off my back as I have been working really hard at being confident in my parenting choices ("Nothing to prove, no one to impress"!) I'm overwhelmed by this support!!! Last year I could barely get out of bed to make my kids dinner because of the trauma. We have come A LONG way in our healing. And this is helping. I called our lawyer and paid off the rest of the bill. That felt good!!!!