Adele Gets Up Close & Personal With Fans At Vegas Residency Opening Night
By Dani Medina
November 19, 2022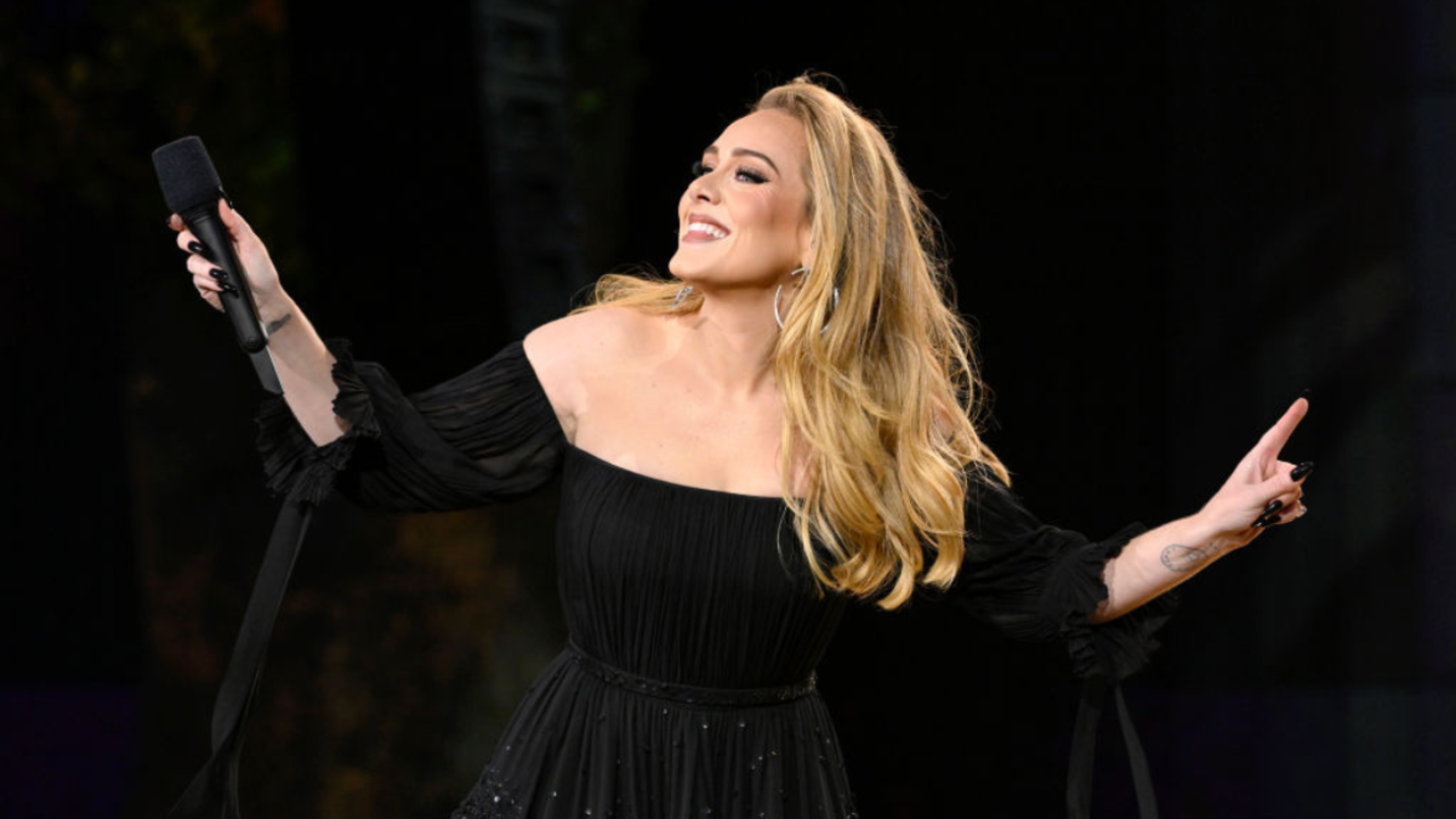 Adele kicked off her Las Vegas residency with a bang!
While showing off her pipes to some of her new songs and bonding with the crowd over some old favorites, Adele made sure to interact with her fans as much as possible. Videos from opening night of "Weekends with Adele" range from emotional speeches to heart-wrenching performances. One video in particular shows the "Chasing Pavements" songstress meandering through the crowd and getting up close and personal with her fans while singing "When We Were Young." On the stage, you can see photos of a young Adele lighting up the video board.
"I don't know how I am alive after this," tweeted fan Johnny Mata alongside several videos of Adele's performances. In this video, the British singer wearing a beautiful black gown is seen waving at fans near her and up in the balcony at The Colosseum at Caesars Palace and also caresses the hair of a young fan.
During the show, Adele also tearfully addressed the crowd and thanked them for their support and for coming to her first-ever residency.
Adele opened up on Instagram this week and shared how she's feeling about the residency finally starting:
I'm feeling all sorts as I write this. I'm highly emotional, incredibly nervous but can't sit still because I'm so excited. I feel a million miles away from home, I can't stop thinking about when I was little and saw Tom Jones in Mars Attacks and thought blimey how did he get from Wales to Las Vegas!? I always get scared before shows, and I take it as a good sign because it means I care and means I just want to do a good job. Maybe it's because I didn't start when I was supposed to. Maybe it's because it's opening night, maybe it's because Hyde Park went so great, maybe its because I love the show I don't know. But it's safe to say I've never been more nervous before a show in my career, but at the same time I wish today was tomorrow! I can't wait to see you out there x
Adele's 32-night residency will take place from November 18th, 2022 to March 25th, 2023 at The Colosseum at Caesars Palace in Las Vegas.