P!nk Gives Breathtaking Tribute To Olivia Newton-John
By Taylor Linzinmeir
November 21, 2022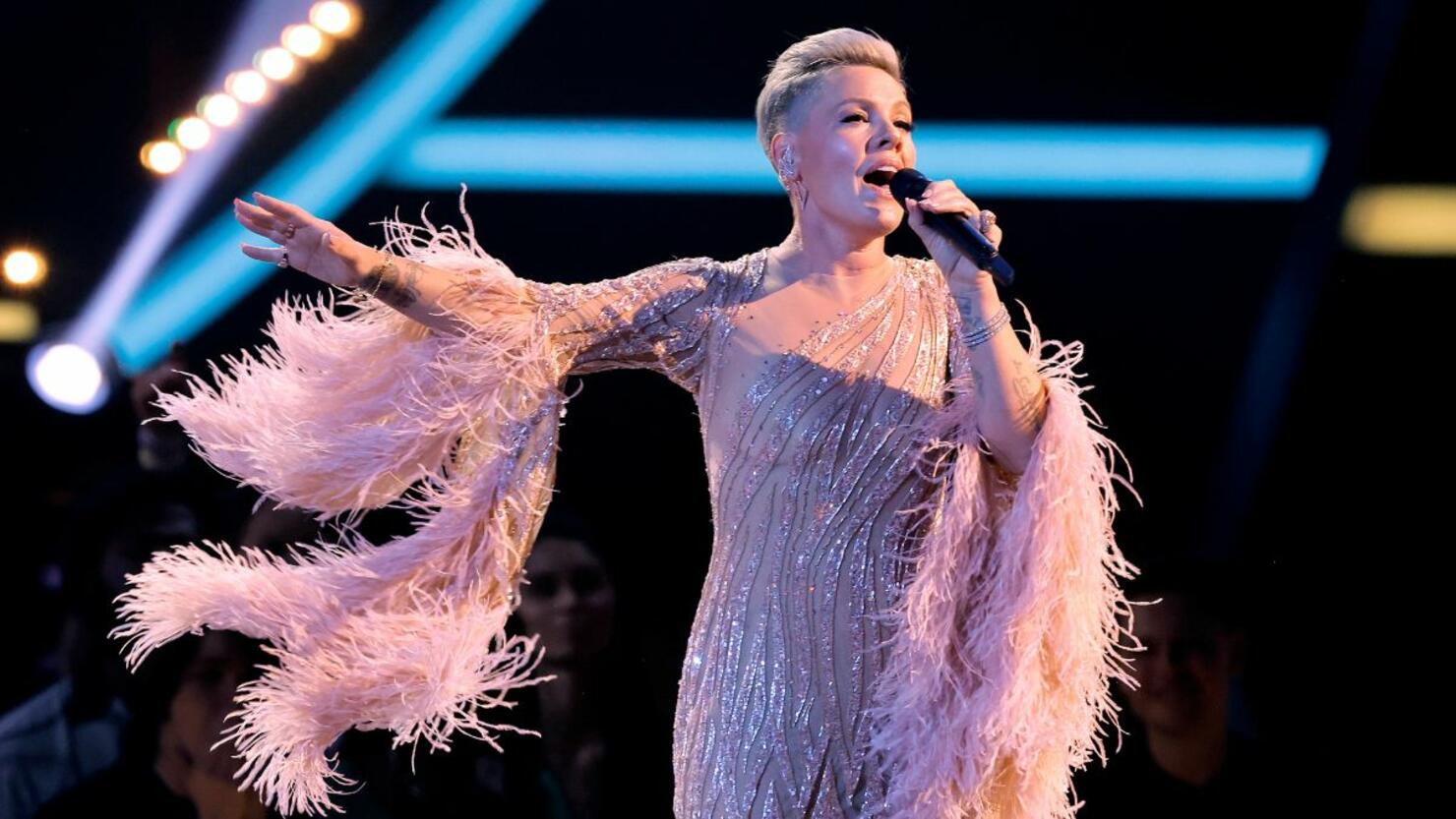 P!nk took the stage at the 2022 American Music Awards tonight (November 20) to give a moving tribute to the late Olivia Newton-John.
A slideshow of Newton-John played in the background as P!nk sang "Hopelessly Devoted To You" in honor of the Grease star. Although no one can compare to Newton-John's original rendition of the song, P!nk's breathtakingly powerful vocals were on full display during the performance.
Newton-John died in August of this year after a long, hard-fought battle with breast cancer. She was a 10-time AMA winner, notably taking home the award for favorite female artist in the pop and rock categories four times —which was a record that was unmatched in the show's first 20 years.
Earlier in the ceremony, P!nk kicked off the AMAs by skating into the show in a sparkly tank top and pink roller skates to perform her new single "Never Gonna Not Dance Again." She turned the entire stage into a retro skating rink, complete with neon lights and disco balls, called "P!nk's Rink" for the uplifting performance.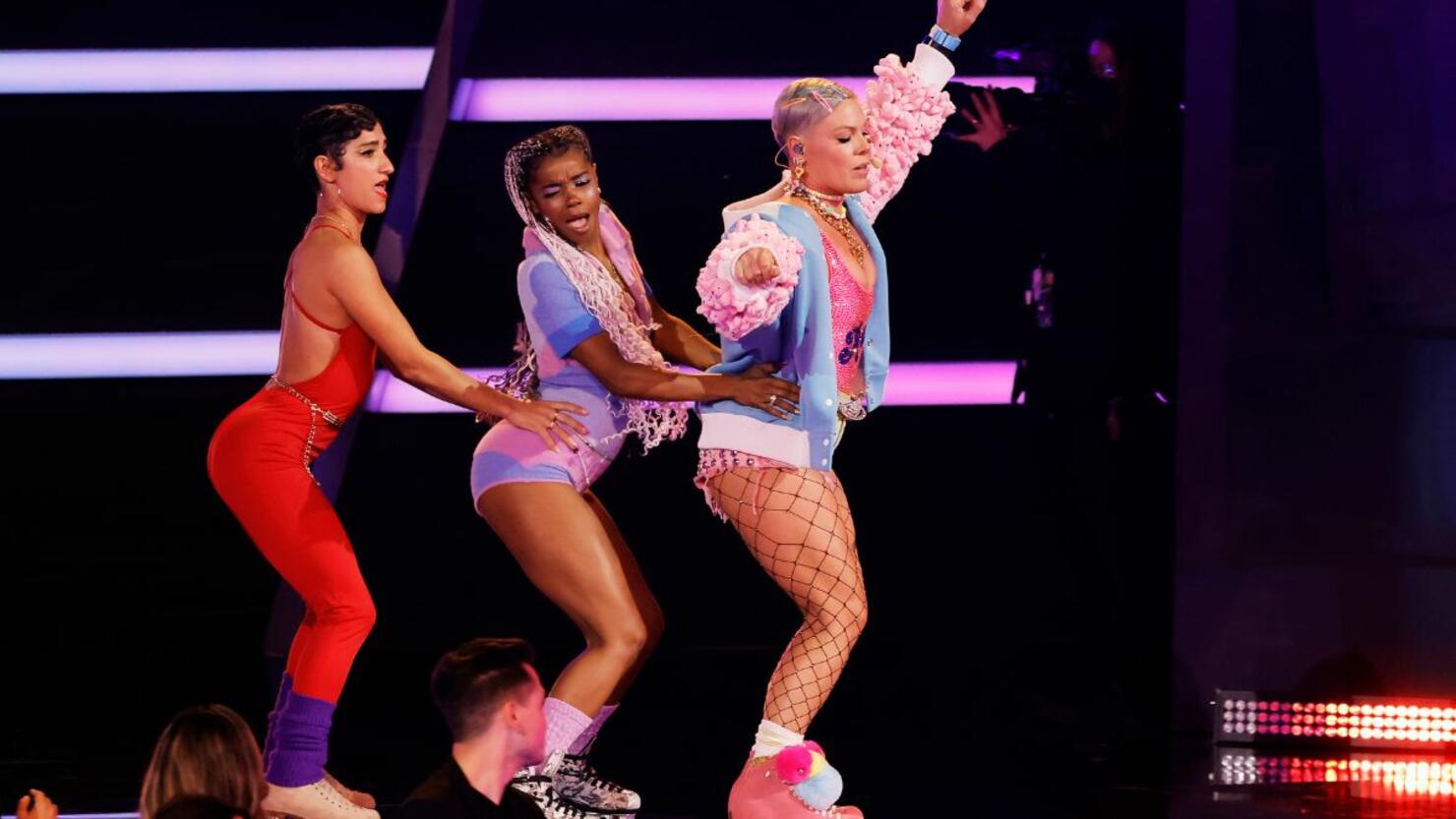 "Never Gonna Not Dance Again" was released earlier this month. In addition, the mother of two recently announced an upcoming album is on the way. The record, titled Trustfall, is set to arrive on February 17, 2023.
The 2022 American Music Awards, hosted by Wayne Brady, kicked off tonight at 8 p.m. Watch the rest of the evening live on ABC, or stream it starting tomorrow on Hulu.