Meghan Trainor Offers Advice About Surviving 'Mom Guilt'
By Sarah Tate
November 21, 2022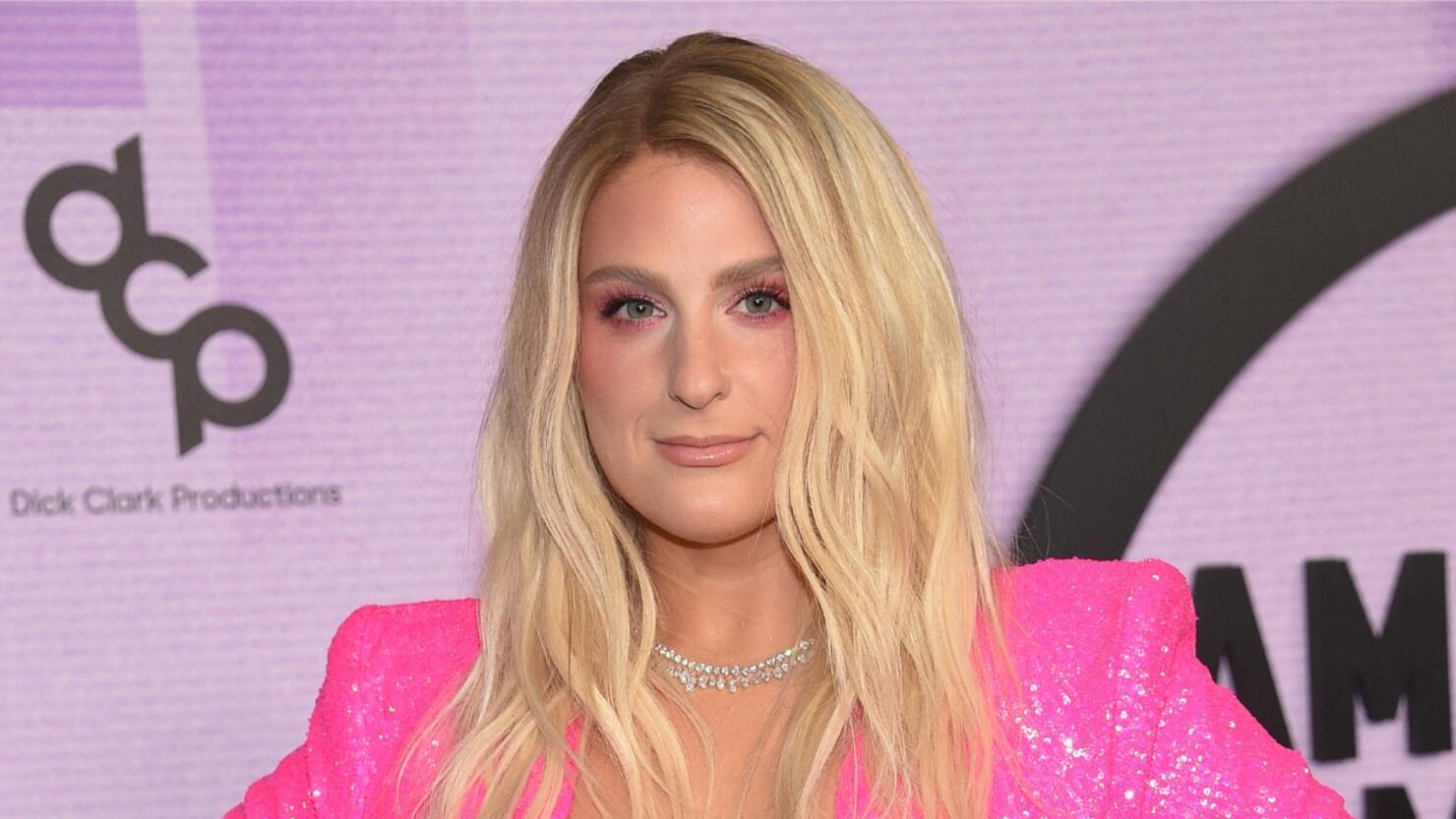 Meghan Trainor knows how tough motherhood can be, so she's offering new moms so advice about surviving "mom guilt."
It was Mom's Night Out on Sunday (November 20) when Trainor hit the red carpet at the 2022 American Music Awards in Los Angeles. The "All About That Bass" singer, who shares 1-year-old son Riley with husband Daryl Sabara, stepped out in a vibrant, sparkling hot pink suit and shared her advice to Entertainment Tonight about the guilt mothers may face being away from their children or going through a difficult time.
"Just try to be easy on yourself," she said. "The mom guilt can eat you alive. And that almost happened to me, but I worked really hard on forgiveness."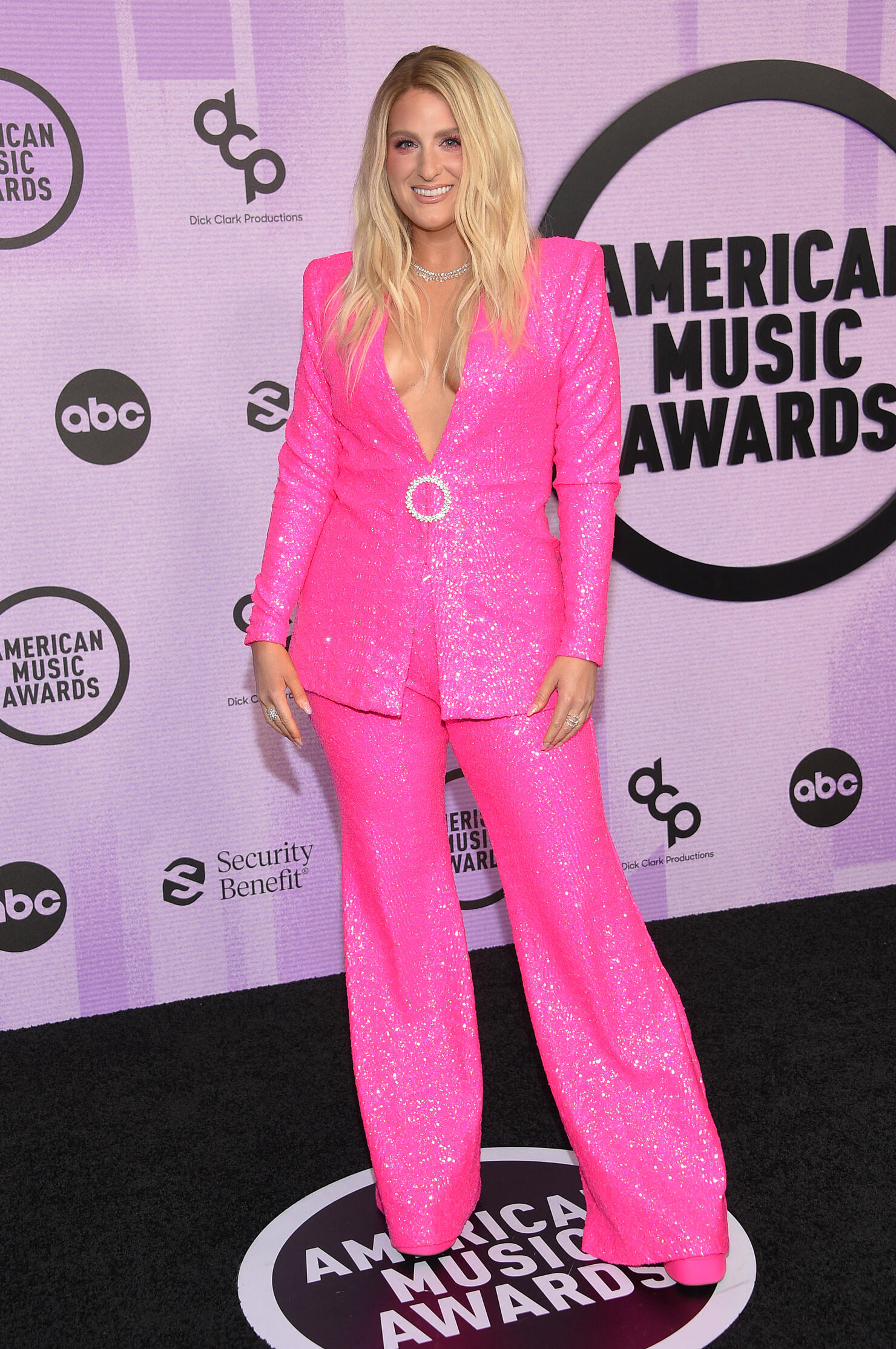 Trainor also said she's found a "whole world" of mom friends on TikTok while also praising the platform for its continued support of her music, including her track "Made You Look," which has inspired a viral dance trend.
"It's more than I can ever ask for," she said. "Everything I write I'm like, 'Yo, TikTok's gonna eat this up,' like I truly am focused on, like, my fans on TikTok. But I also noticed that theres a lot of moms out there, I'm a new mama. So, I'm like, 'oh, I didn't even now this whole world existed.' So, I just have a lot more friends on TikTok and, like, that's my home and I'm writing for TikTok."
She also teased a new collaboration with Jojo Siwa, saying they've been hanging out in the studio and "writing a few little tunes here and there."
"She's a superstar and I know she's working on her music. Her future music, she's all grown up now," she said. "And she has so much more to say. And I was like please let me be part of it. And she did so we got bangers coming."