This Is The Best Restaurant Chain In Massachusetts
By Jason Hall
December 6, 2022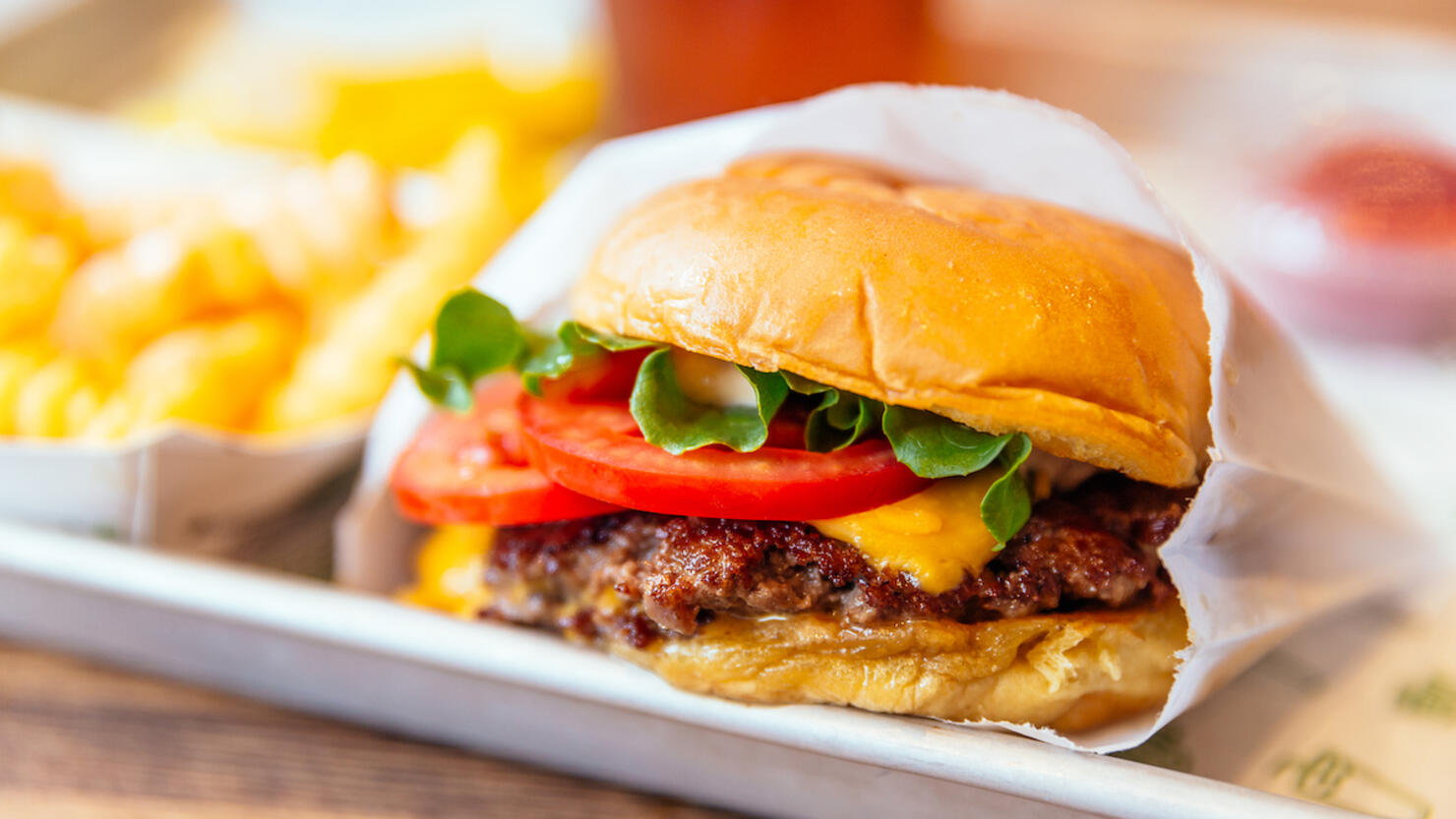 A Boston eatery is being credited as the best restaurant chain in Massachusetts.
Mashed compiled a list of the best restaurant chain in every U.S. state, which included Tasty Burger as the top choice for Massachusetts.
"Tasty Burger is Boston to the bone," Mashed's Kori Ellis wrote. "It was born in the capital of Massachusetts in 2010 right behind Fenway Park and, four years later, it was named the Official Burger of the hometown Boston Red Sox. Today, Tasty Burger still gets fantastic reviews and has five locations in Boston. The Big Tasty is their most famous burger. It comes complete with cheese, tomato, lettuce, onion, pickle, and a special sauce. If you're planning to catch a baseball game, go with their All Beef Dog and consider adding sauerkraut, chili, or cheese sauce."
Mashed's full list of the best restaurant chain in every state is listed below:
Alabama- Milo's
Alaska- Great Alaska Pizza Company
Arizona- Bobby Q's Restaurant
Arkansas- Slim Chickens
California- In-N-Out Burger
Colorado- Garbanzo
Connecticut- Duchess
Delaware- Waybacks Burgers
Florida- PDQ
Georgia- Waffle House
Hawaii- Zippy's
Idaho- Big Jud's
Illinois- Harold's Chicken Shack
Indiana- Schoop's Hamburgers
Iowa- Maid-Rite
Kansas- Joe's Kansas City Bar-B-Que
Kentucky- Fazoli's
Louisiana- Raising Cane's
Maine- Otto
Maryland- Chaps Pit Beef
Massachusetts- Tasty Burger
Michigan- Big John's Steak & Onion
Minnesota- MyBurger
Mississippi- Ward's
Missouri- Lion's Choice
Montana- The Pickle Barrel
Nebraska- Runza
Nevada- PT's Taverns
New Hampshire- Moe's Italian Sandwiches
New Jersey- Jersey Mike's
New Mexico- Blake's Lotaburger
New York- Xi'an Famous Foods
North Carolina- Cook Out
North Dakota- Burger Time
Ohio- Gold Star
Oklahoma- Braum's
Oregon- Burgerville
Pennsylvania- Quaker Steak & Lube
Rhode Island- Providence Coal Fired Pizza
South Carolina- Rush's
South Dakota- The Millstone
Tennessee- Pal's Sudden Service
Texas- Whataburger
Utah- Arctic Circle
Vermont- Grazers
Virginia- Biscuitville
Washington- Taco Time Northwest
West Virginia- Tudor's Biscuit World
Wisconsin- Culver's
Wyoming- Taco John's