Ava Max Serves Up An Electrifying Rendition Of Her Biggest Hits
By Tony M. Centeno
December 10, 2022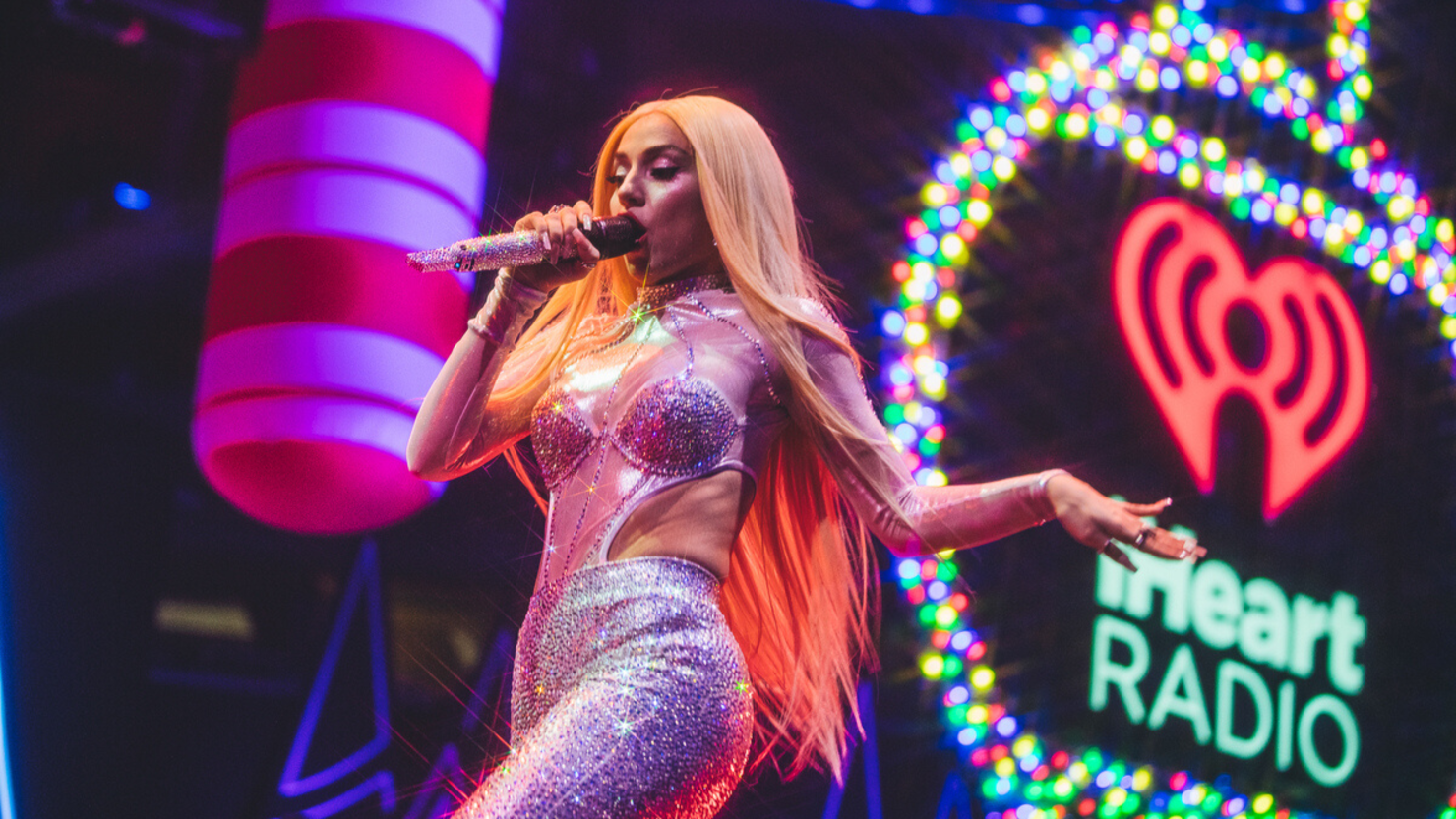 Photo: Katherine Taylor for iHeartRadio
Ava Max stunned the crowd with her illuminating set at the 2022 Jingle Ball stop in New York City.

On Friday night, December 9, the pop star arrived on stage in a shimmering ensemble and delivered the perfect medley of her biggest hits during the iHeartRadio Jingle Ball Tour Presented By Capital One. Ava Max began her performance with her top-charting track "Kings & Queens." From there, she segued into songs like "Maybe You're The Problem," "Weapons," and "Million Dollar Baby." The iHeartRadio Titanium Award winner concluded her set with a special rendition of "Sweet But Psycho" and "The Motto."
Her latest performance comes just a month before her sophomore album is scheduled to hit streaming services everywhere. In her recent cover story for the November/December issue of Maxim, Max talked about how a devastating break-up changed her perception "of everything."

"A really bad breakup kind of changed my perception on everything, the way I look at life, the way I write music, the way I feel about my hair, which is a big deal for me," she told the outlet. "Definitely the breakup changed me, which is why I wrote a lot of different types of lyrics that I've never written before. Each song is very emotional and also makes you want to dance at the same time."

The iHeartRadio Jingle Ball is part of the iHeartRadio Jingle Ball Tour Presented By Capital One. The trek officially kicked off off on November 29th in Dallas/Fort Worth, Texas, the annual tour will make stops in cities including Los Angeles, Chicago, Detroit, New York, Boston, Philadelphia, Washington, DC, Atlanta and Tampa, before wrapping up in Fort Lauderdale/Miami on December 18th.

Ava Max's new album Diamonds & Dancefloors will arrive on January 27, 2023. The 14-track album contains previously released songs like "Million Dollar Baby," "Weapons" and "Maybe You're The Problem." Check out the full tracklist below.