Skier Rescued After Being Carried Away, Partially Buried By Avalanche
By Jason Hall
December 15, 2022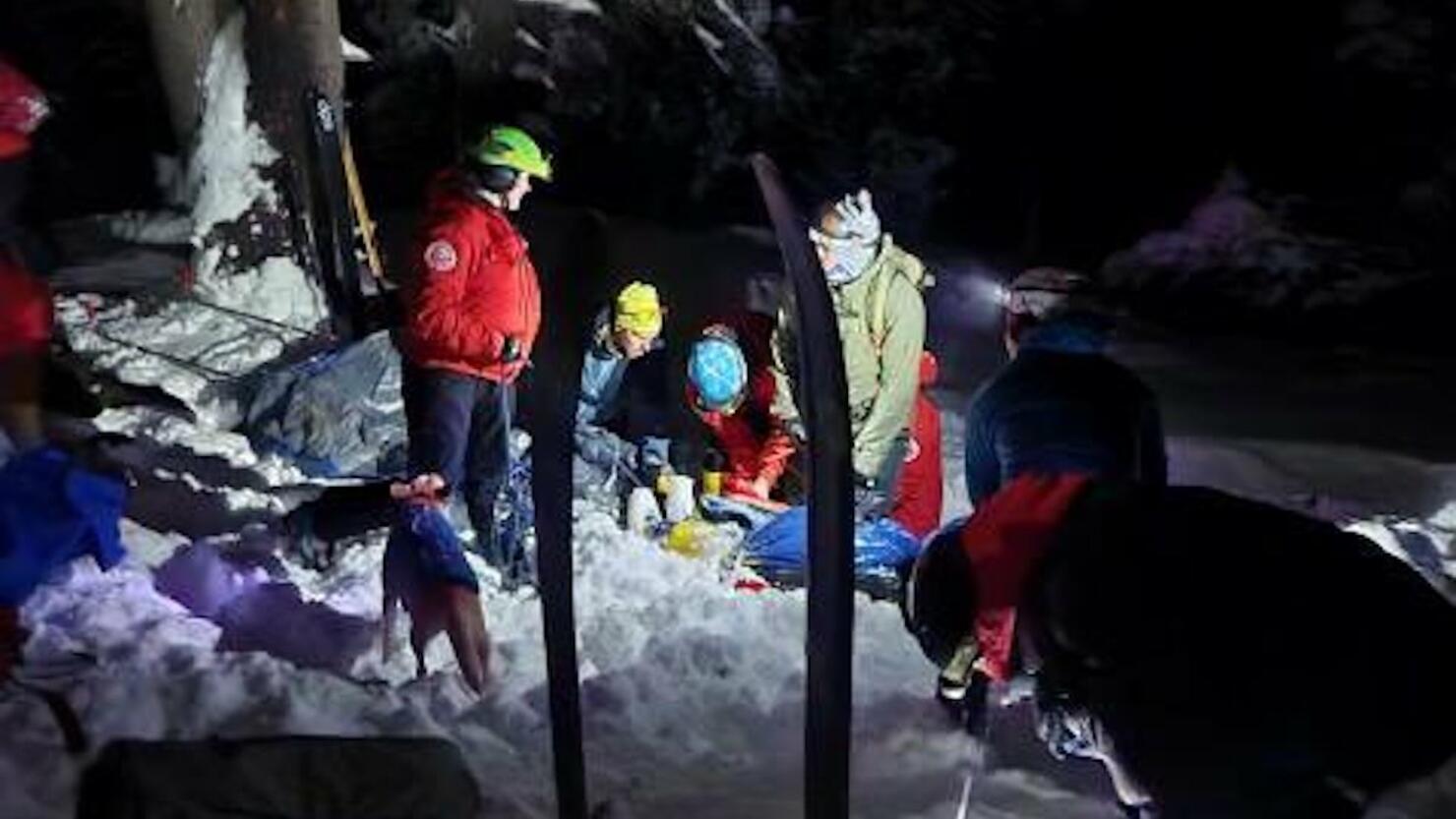 Photo: Utah Avalanche Center/Twitter
A solo skier was rescued by first responders after being carried away and partially buried by an avalanche in Utah on Wednesday (December 15), according to local officials.
The skier was initially heard yelling by another person who then followed the sound up the bottom of Neff's Canyon in Salt Lake City, the Utah Avalanche Center confirmed in a preliminary accident report.
The second person located the skier "buried chest-deep in debris," and experiencing severe injuries, having been stuck there for "approximately 45 minutes when he was discovered," according to the report.
The second person called 911 and immediately began attempting to extract the skier from the debris before first responders from the Salt Lake County Search and Rescue, Wasatch Backcountry Rescue, and the Utah Department of Public Safety arrived at the scene, according to the Utah Avalanche Center.
Dangerous avalanche conditions exist! The north-facing slopes that are harboring old weak faceted snow surfaces are not to be messed with.
.
Preliminarily accident report for the Neff's Canyon Avalanche available on our website. pic.twitter.com/1P3ySiWLtZ

— UtahAvalancheCenter (@UACwasatch) December 15, 2022
First responders were able to transport the skier downhill following both "helicopter and on-foot efforts."
A snowmobile was also used to carry the skier to the Neff's Canyon trailhead before he was placed in an ambulance.
"Thanks to the collaboration of search and rescue crews, the injured skier from Neffs's Canyon has been evacuated to the trailhead and is on their way to the hospital," the Utah Avalanche Center wrote in a tweet shared Wednesday night.
The rescue efforts came days after another skier was found dead at the Solitude Mountain Resort in Salt Lake City, Utah, one day after being reported missing.
The skier, identified as Devon O'Connell, of Cottonwood Heights, initially went up the mountain to ski with a friend on Monday (December 14).
The friend was reported to have left O'Connell at around 10:30 a.m. before O'Connell had hopped back on a ski lift for another run at around noon.
Police confirmed that O'Connell's body was located by search and rescue crews Tuesday (December 13) morning.