Yankees Give Aaron Judge Historic Honor
By Jason Hall
December 21, 2022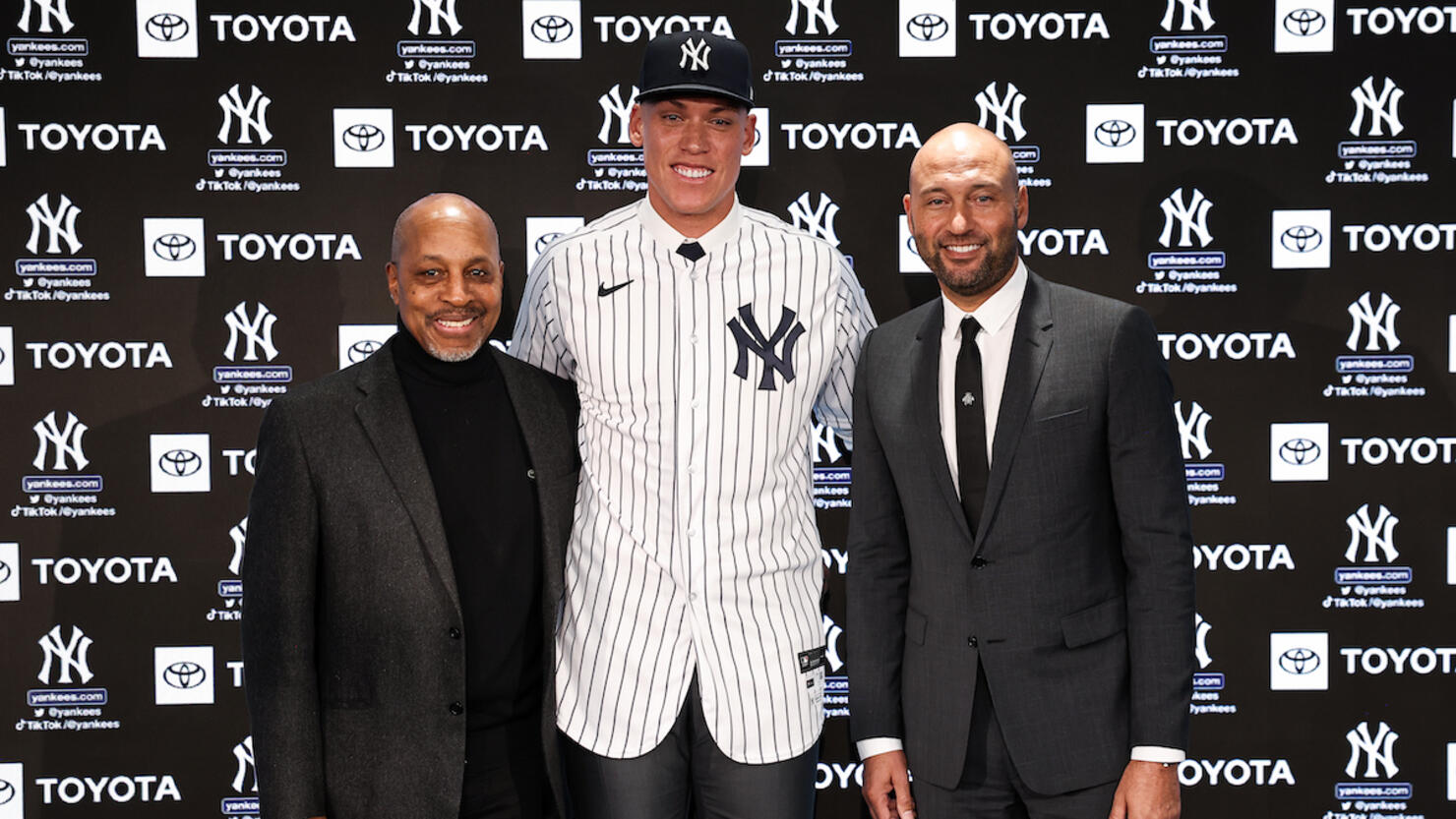 Aaron Judge will be the next captain of the New York Yankees, becoming just the 16th player to serve as team captain in franchise history.
Yankees owner Hal Steinbrenner introduced Judge as the Yankees' captain during the reigning American League MVP's first press conference since signing a nine-year, $360 million contract to return to New York as a free agent.
"It's difficult to imagine the Yankees without Aaron," Yankees owner Hal Steinbrenner said via ESPN.
Steinbrenner asked Judge to be the Yankees' captain after the two sides officially agreed on a contract.
"I was taken aback. You look at this list of individuals who have this title, it's such an honor," Judge said via ESPN.
Judge will become the Yankees' first captain since Hall of Famer Derek Jeter retired after the 2014 season. Both Jeter and fellow captain Willie Randolph attended Judge's press conference on Wednesday.
Judge, 30, gave the Yankees a deadline to reach an extension prior to the 2022 season, which saw him hit an American League record 62 home runs and league-leading 131 RBIs, as well as hit for a .311 average, prior to hitting free agency the following offseason.
The California native's decision to sign with the Yankees came hours after reports that the San Francisco Giants exceeding $300 million.
"In my heart, I knew where I wanted to be, but this process was a valuable lesson," Judge said via ESPN. "It helped me come to a clear answer that I belong in New York."
The 30-year-old slugger was named the American League MVP last month after receiving 28 of 30 first-place votes for a total score of 410 voting points, defeating 2021 AL MVP Shohei Ohtani of the Los Angeles Angels -- who received two first-place votes and 280 points -- and Houston Astros slugger Yordan Alvarez, who had 232 points.