Tory Lanez Found Guilty Of Shooting Megan The Stallion
By Tony M. Centeno
December 23, 2022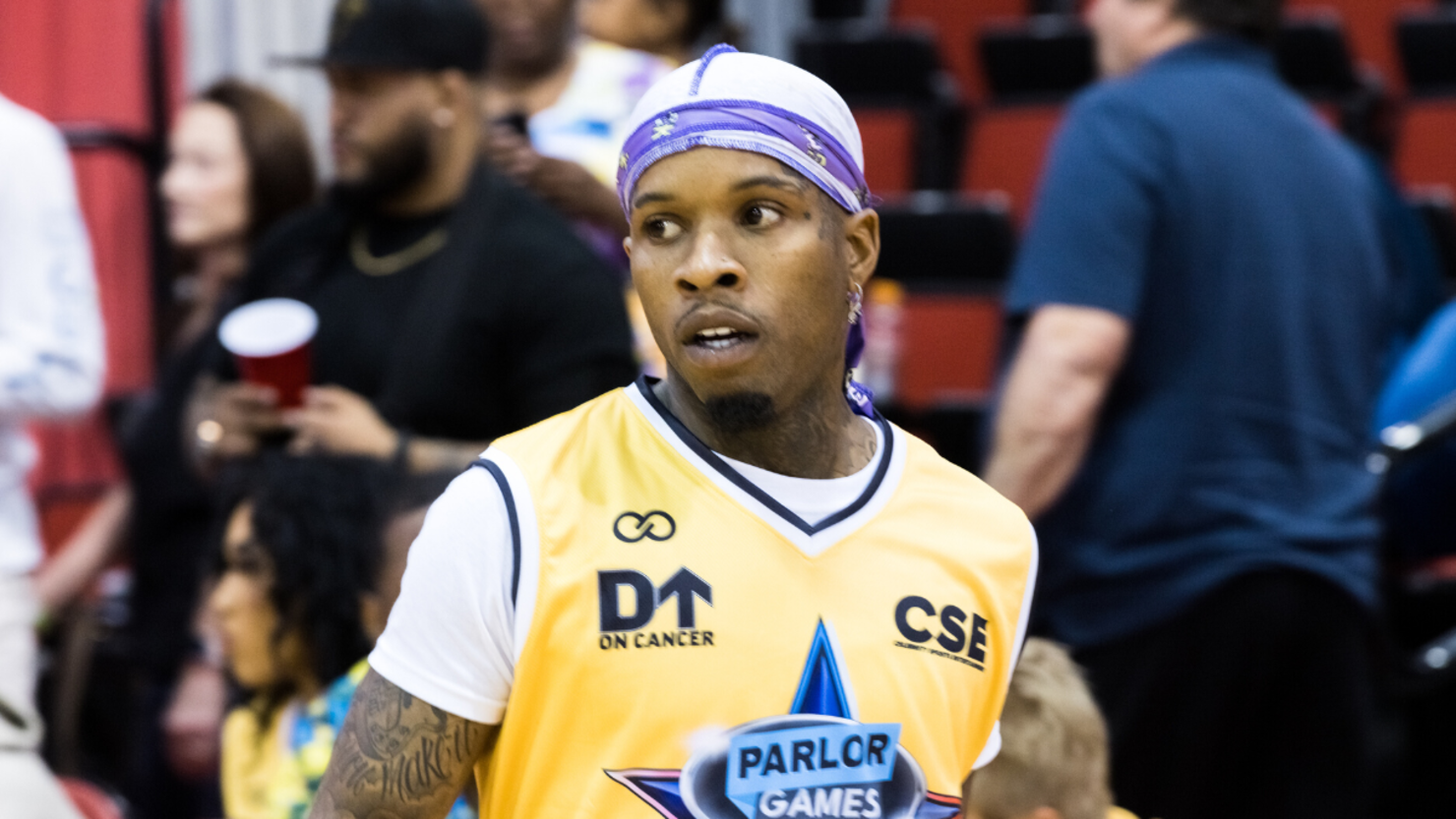 A jury has handed down its verdict in Tory Lanez's felony assault trial after deliberating for the past 48 hours.

On Friday, December 23, Tory Lanez was found guilty of all three felony charges. During the final hearing of the trial, the Alone At Prom artist was convicted of felony assault with a semiautomatic firearm, carrying a concealed firearm in his vehicle, and negligent discharge of a firearm. According to Laws & Crimes journalist Meghann Cuniff, a disturbing scene went down in the courtroom involving Lanez's father and stepmother after the verdict was read.
A jury has convicted Tory Lanez of all three charges for the 2020 shooting of Megan Thee Stallion. A crazy and downright scary scene in the courtroom as his father and stepmother screamed about wicks injustice.

— Meghann Cuniff (@meghanncuniff) December 23, 2022
According to Cuniff, Tory Lanez was taken into custody on the spot by sheriff's deputies and left the courtroom in handcuffs. There were a total of six officers in the courtroom, two at door and four behind Lanez. That's when authorities had to try and contain the rapper's dad and stepmom. As the chaos folded, another woman in the gallery raised her hand in the air and kept repeating "In the name of Jesus!" Everyone in the gallery was instructed to remain seated.

"This is a wicked system!" Lanez's father screamed. He also called the prosecutors "evil" and shouted comments about Roc Nation.

The verdict came down over a week after the long-awaited trial commenced. Lanez was accompanied by his young son and other family members throughout the course of the court proceedings. Megan Thee Stallion took the stand and testified that Lanez shot her in the feet in a drunken rage on the night of July 12, 2020. The shooting happened shortly after Meg, her ex-assistant Kelsey Harris, and Tory left a pool party at Kylie Jenner's house and got into a huge argument that tuned into a violent brawl. After the shooting, Meg said that Lanez offered $1 million to her and Harris' silence.

Tory Lanez's father stood up guest and screamed. "This is a wicked system!" He screamed at the prosecutors that they are evil and they know exactly what they did here. His stepmother stood up screaming and yelling. Father was yelling about "Roc Nation."

— Meghann Cuniff (@meghanncuniff) December 23, 2022
We saw Harris recant her previous statements about seeing Lanez point the gun at Meg and firing multiple shots. Later on, the jury got to hear the prosecution's initial interview with Meg's former friend in which she said the opposite. Although she refuted her own sworn statements, Harris still maintained that she wasn't the one who fired gunshots at the rapper.

There was also testimony from multiple police officers, criminalists and investigators who worked the scene of the crime as well as Meg's former stylist EJ King and eyewitness Sean Kelly. Kelly didn't know names but he asserted that he saw the first gunshot come from a woman during the initial fight between Meg and Kelsey. Kelly also claimed that Tory took the gun from one of the women and fired multiple shots in the air.

Tory Lanez did not testify nor did his driver Jaquan Smith or Meg's ex-bodyguard Justin Edison, who mysteriously went missing after skipping out on his scheduled testimony.

He now faces up to 22 years and eight months in prison and possible deportation. Per TMZ, the rapper reportedly met with immigration officials before the verdict was read. They told him that there's a strong possibility that he could be forced to leave the country. His sentencing hearing is scheduled for January 27.