4 Dead In Pile Up Involving At Least 46 Vehicles
By Jason Hall
December 24, 2022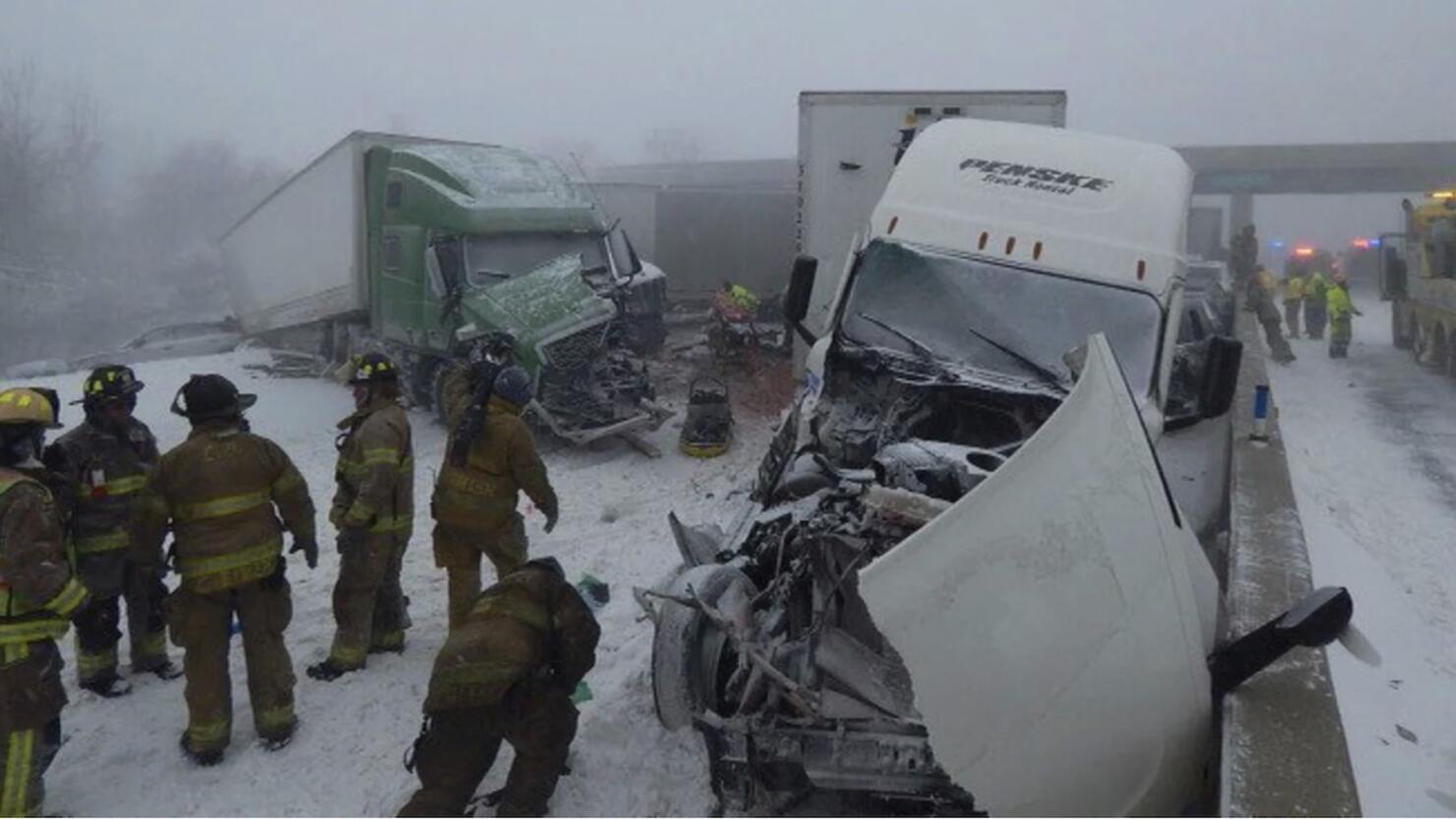 Photo: Ohio State Highway Patrol
Four people died and multiple others were injured in relation to an Ohio highway car pile up involving at least 46 vehicles, according to the Ohio State Highway Patrol.
The crash took place in Erie County in the eastbound lanes of the Ohio Turnpike on Friday (December 23), according to the department.
Responding troopers confirmed four fatalities at the scene.
Fifteen commercial vehicles involved in the massive pile up were cleared from highway on Friday as crews worked through "white-out conditions."
Crews continued to work on clearing the scene Saturday (December 24) morning as eastbound traffic was diverted off at Exit 91 amid hazardous weather conditions.
🚨UPDATE: Troopers on scene confirm four fatalities. Crews continue to clear 15 commercial vehicles from the roadway. The @OhioTurnpike remains closed in both directions between exit 91 & exit 118. White-out conditions persist. Travel is not recommended.#OhioTurnpikeMP106Crash

— OSHP_NWOhio (@OSHP_NWOhio) December 24, 2022
The pileup occurred as ongoing historic winter storm that continues to affect the eastern two-thirds of the U.S. with at least 17 deaths reported.
Other states with weather-related deaths include Oklahoma, Kentucky, Missouri, Tennessee, Wisconsin, Kansas and Nebraska.
Blizzards and an arctic blast are expected to hit the Midwest and Northeast regions of the U.S. through the holiday weekend, which will bring "extremely dangerous" and "at times impossible" travel conditions, the National Weather Service said in a bulletin on Saturday via NBC News.
More than 14,600 Ohio residents were reported to be without power as of 2:30 p.m. ET on Saturday.