Weezer Put Up Another Funny Billboard In Response To A Fan
By Katrina Nattress
December 26, 2022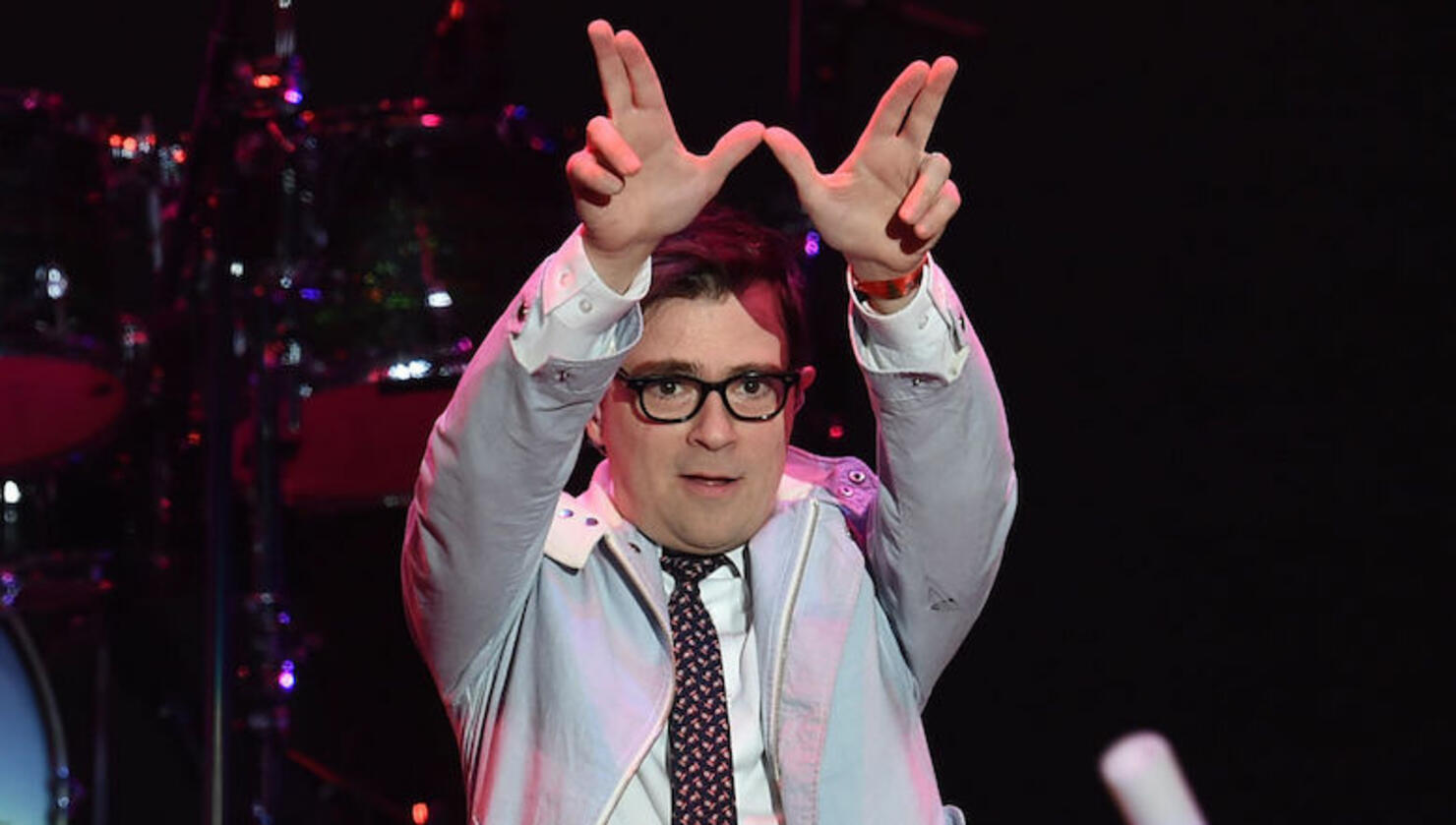 In October, Weezer made headlines for putting up a hilarious billboard in Utah in response to a fan who put one up for them down the street, now they're doing it again — this time in New Jersey.
The band shared a photo of the new billboard on social media. Like the first one, it's a white canvas with black writing in Comic Sans font. This one says "Hi Logan this is your billboard. We hope you like it. - Weezer," and is adorned with a jack o'lantern emoji.
"Hi Logan, we got your Halloween billboard up just in time for Christmas," the Instagram caption reads. "It's located on Rt 30 White Horse Pk near Florence Av in Berlin, NJ."
Check out the post below.
The billboard trend began back in June after social-media content creator Cory Hunter Winn and his clothing company Lucca International bought a billboard in Utah that simply says "WEEZER" in black Comic Sans font on a white background. 
"They're a great band, " Winn told The Salt Lake Tribune when asked why he purchased the billboard. "They're the all-time greatest, as far as I'm concerned."
He explained that the stunt was just for fun and something he thought the band might do if they were in his position. That theory was a good one because a few months later, another billboard popped up half a mile from his that says "Thanks to whoever bought the billboard down the road. - Weezer" in the same black font on a white background.
Though the context of the second billboard has yet to be revealed, it's a trend that we hope Weezer continues in 2023!