This Is The Best Pancake House In North Carolina
By Sarah Tate
January 3, 2023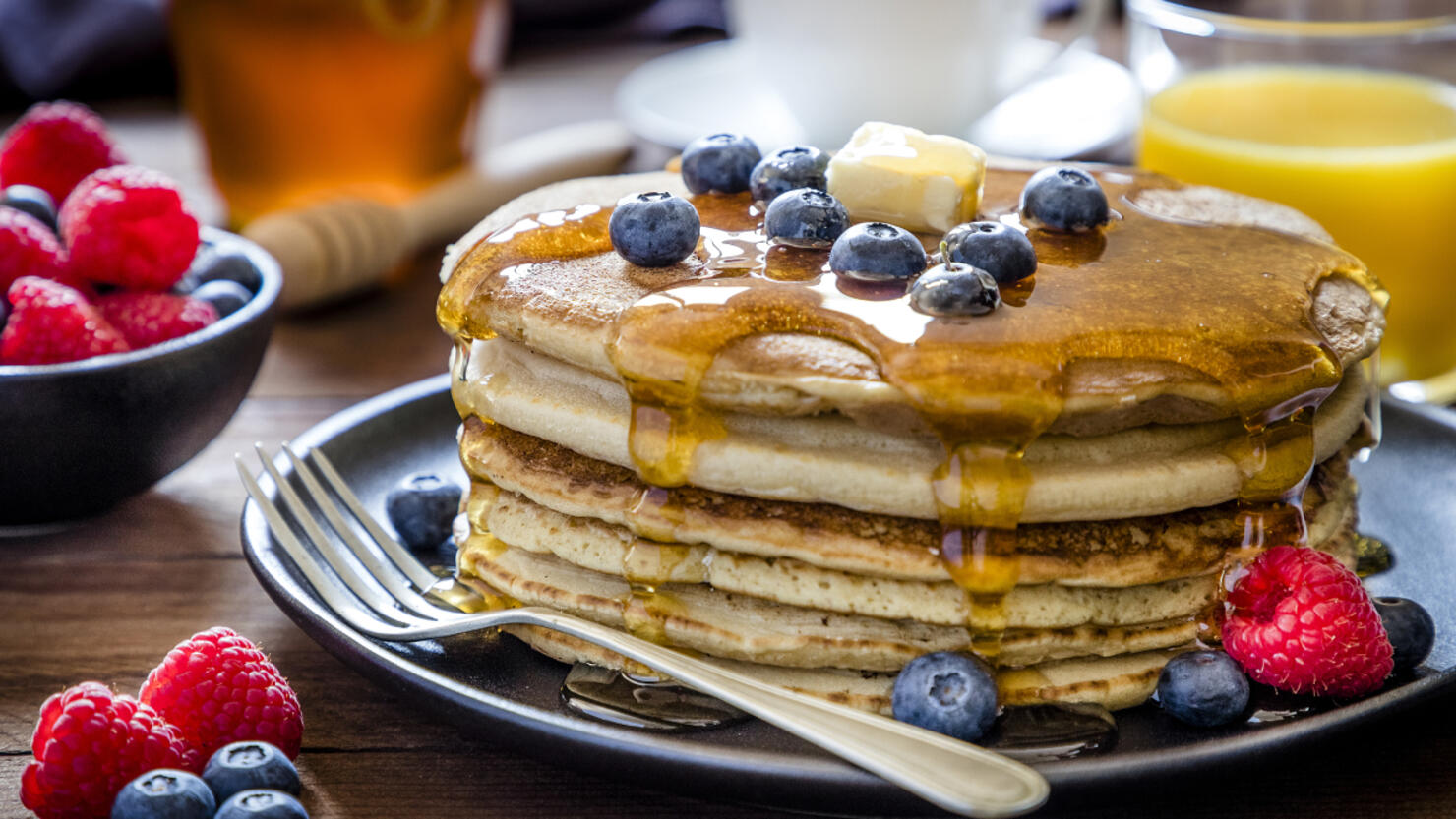 Pancakes are a classic breakfast and brunch staple for a reason. Whether you prefer chain restaurants serving pancakes topped with fruit compotes and whipped cream or fluffy flapjacks griddled on a greasy cooktop in a hole-in-the-wall diner, you can find a delicious stack of pancakes at nearly any restaurant serving up breakfast food.
LoveFood searched around the country to find the best pancake houses around, compiling a list of the top choice for each state plus Washington, D.C. According to the site, "The pancakes at these top-rated places ... take things to new heights of deliciousness."
So which North Carolina restaurant was named the best pancake house in the state?
Joey's Pancake House
Located in Maggie Valley, Joey's Pancake House really lives up to its name, serving up creative takes on classic breakfast dishes and offering tasty pancakes like sweet potato pancakes, sausage roll-up, silver dollar pancakes, pecan pancakes and many more.
Joey's Pancake House is located at 4309 Soco Road in Maggie Valley.
Here's what LoveFood had to say:
"Customers describe the pancakes served at Joey's Pancake House as the best they've ever tasted, especially when served with wonderfully crispy bacon. The restaurant, tucked in Maggie Valley with a backdrop of the Great Smokey Mountains, serves up pancakes so fluffy and moreish, people just can't stop eating them."
Check out LoveFood's full list to see all the best pancake houses across the country.