'Massive' Sink Hole Swallows Whole Car In Georgia
By Logan DeLoye
January 5, 2023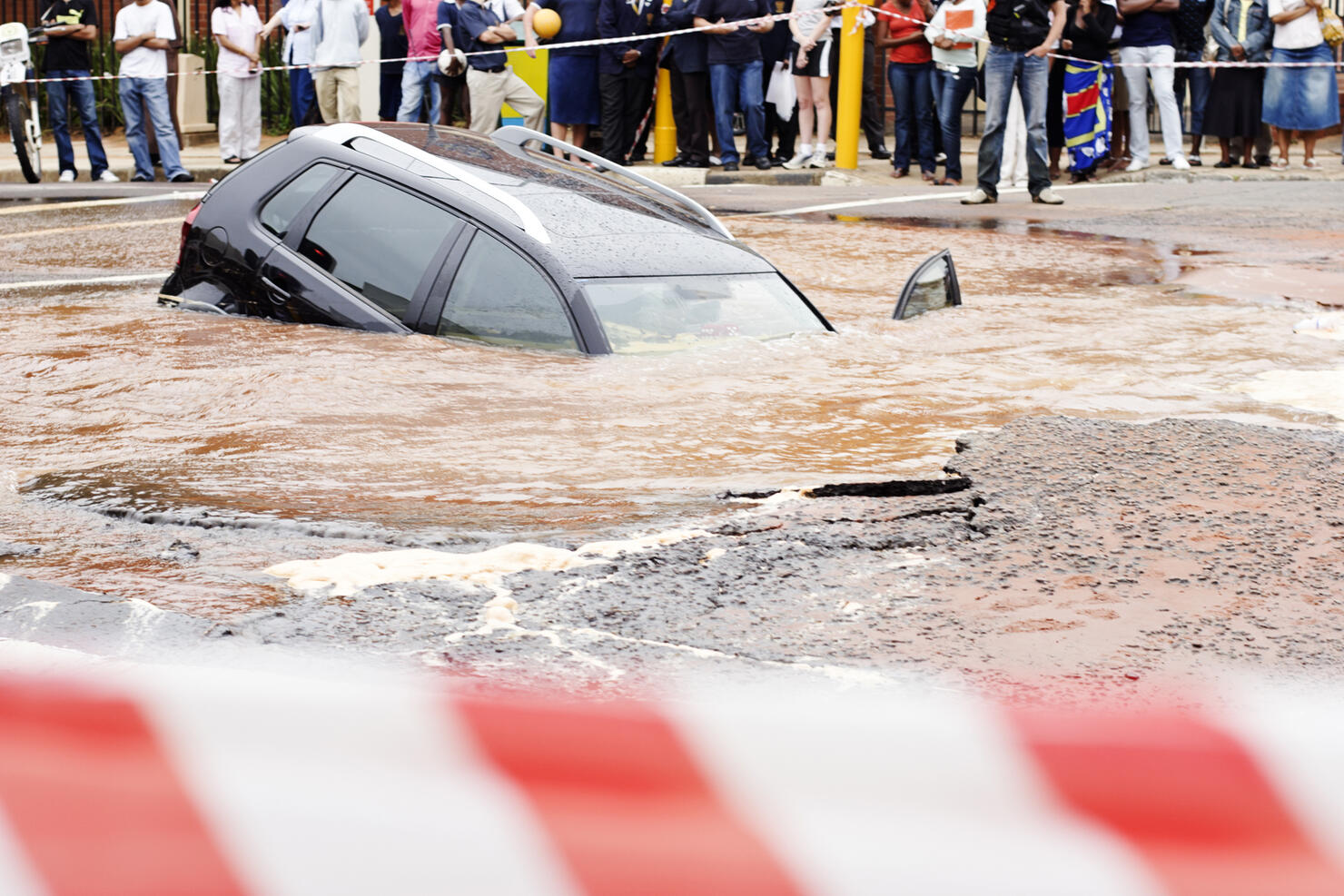 A giant sinkhole opened up along Olympic Road in Athens on Wednesday morning causing a driver to crash into it on their way to lunch. According to WSB-TV, the driver safely got out of the car, but when he tried to get the car out of the hole, it would not budge. Athens Clarke County Public Works employee Wayne Mead detailed rain to be the culprit.
"Last night we had a lot of heavy rain. It came down in a very short period of time and that gush of rain caused that culvert here in front of us to fail," Mead shared with WSB-TV. As the sink hole continued to grow along the roadway, the crashed car sunk deeper into it. Emergency crews put up concrete barriers to stop cars from driving near the sinkhole. WSB-TV mentioned that as of Thursday, the sink hole has not stopped growing.
"We are in emergency planning mode right we will have plans in place and contracts as soon as possible to get this repaired. It's still actively failing. This will get bigger as the day and night goes on," Mead explained. Information regarding when the road will be repaired and reopened has not been released.