WWE Officially Begins Potential Sale Process Amid McMahon's Return: Report
By Jason Hall
January 7, 2023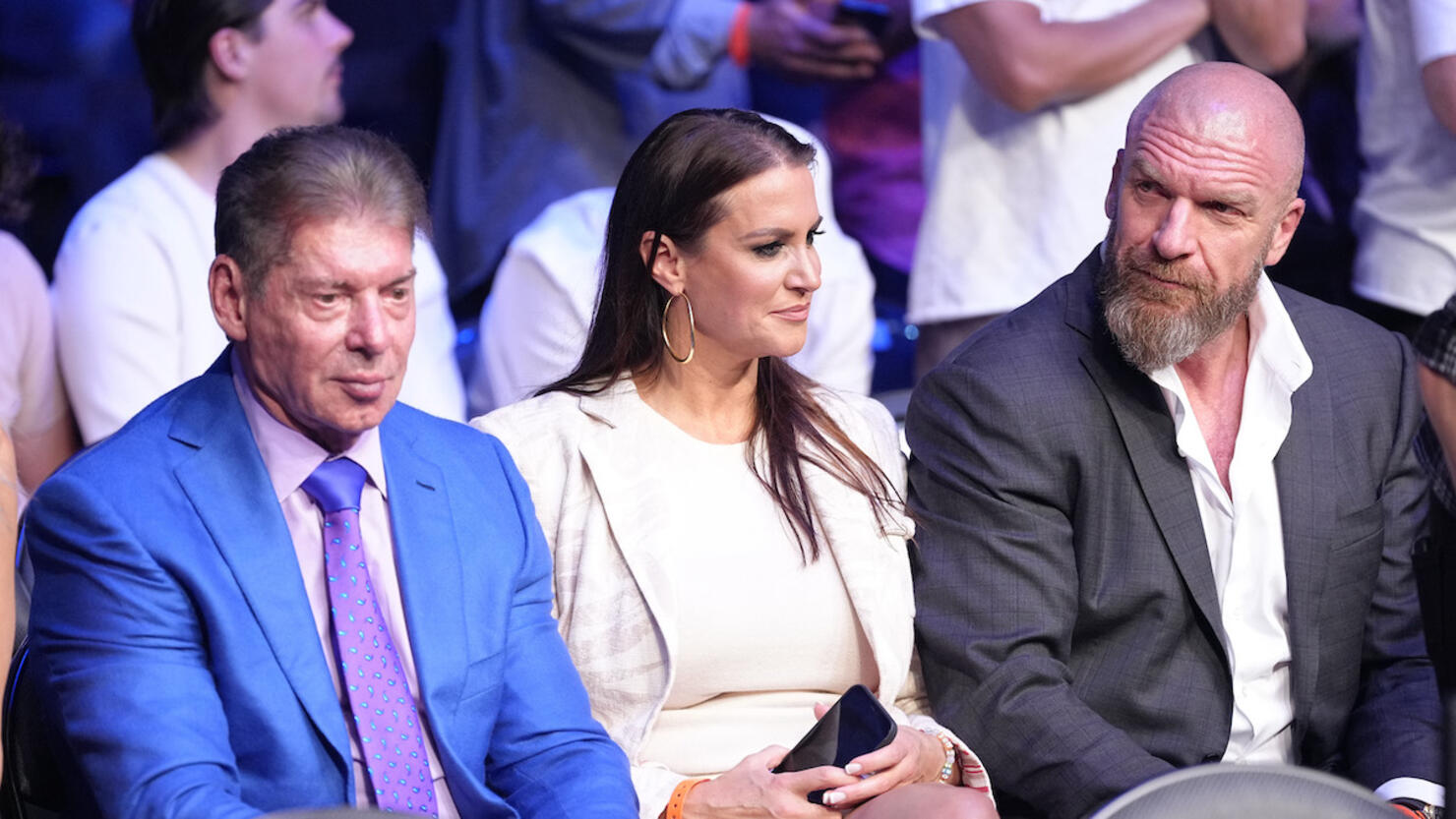 WWE has reportedly started the process of a company sale amid the recent return of founder and majority shareholder Vince McMahon.
The company hired JPMorgan to help advise a possible sale, CNBC reported on Saturday (January 7).
The move came within of McMahon officially returning and electing himself to WWE's board of directors on Friday (January 6).
McMahon still had majority voting power through his ownership of the company's Class-B stock, which allowed him to add himself, as well as former co-presidents and directors, Michelle Wilson and George Barrios, to WWE's board, a move required three former directors to vacate their positions.
WWE's board of directors had previously rejected a move to reinstate McMahon since his retirement last year.
McMahon announced his retirement amid a sexual-harassment scandal in an official statement shared by the company, confirming his daughter, then-acting chairwoman and CEO Stephanie McMahon, and WWE President Nick Khan, would take over as co-CEOs amid his departure.
Paul 'Triple H' Levesque, McMahon's son-in-law and a former top in-ring performer, took over WWE creative amid McMahon's departure.
In August, an SEC filing confirmed McMahon paid a total of $19.6 million in personal expenses.
The payments, which were uncovered during the company's ongoing investigation into claims of sexual misconduct committed by McMahon, made two payments in 2007 and 2009 that should have been included in the company's consolidated financial statements.
In July, the Wall Street Journal, which exclusively reported WWE's investigation a $3 million hush-money settlement paid by McMahon to a woman over an alleged affair, reported that the 76-year-old paid more than $12 million in hush money to four women during the past 16 years in an effort to suppress allegations of sexual misconduct and infidelity.
McMahon initially stepped down from his responsibilities voluntarily amid the ongoing investigation into alleged misconduct and would be replaced by his daughter on an interim basis.
Since then, McMahon had made multiple in-character appearances on both Friday Night SmackDown and Monday Night Raw, though not directly addressing the allegations or investigation and appeared publicly at the UFC 276 event in Las Vegas shortly after the conclusion of WWE's Money in the Bank event in the same city.
According to the Journal, an agreement was made in January 2022 to prevent the woman, a former WWE paralegal, from discussing her relationship with McMahon or making critical statements about him publicly.
A spokesperson for WWE confirmed to the Journal that the company was cooperating with the board's investigation -- which was launched in April -- and that the relationship between the 76-year-old and the former employee was consensual.
McMahon has been married to his wife, Linda -- who served as WWE's president and later CEO from 1980 to 2009 and later as Small Business Administration chief as part of former President Donald Trump's administration from 2017 to 2019 -- since 1966.
The Journal also reports that the board's investigation revealed other nondisclosure pacts stemming from misconduct claims involving other women who had previously worked for WWE, which involved McMahon and John Laurinaitis, WWE's general manager of talent relations, who was reportedly fired on Monday (August 8), according to PWInsider.
McMahon had previously disposed 38,519 of his shares of World Wrestling Entertainment stock at $0 following his recent retirement, but still remained the company's top shareholder, according to an SEC filing shared on WWE's official corporate website on July 26.