Måneskin And Tom Morello Get Wild In NSFW 'GOSSIP' Video
By Katrina Nattress
January 13, 2023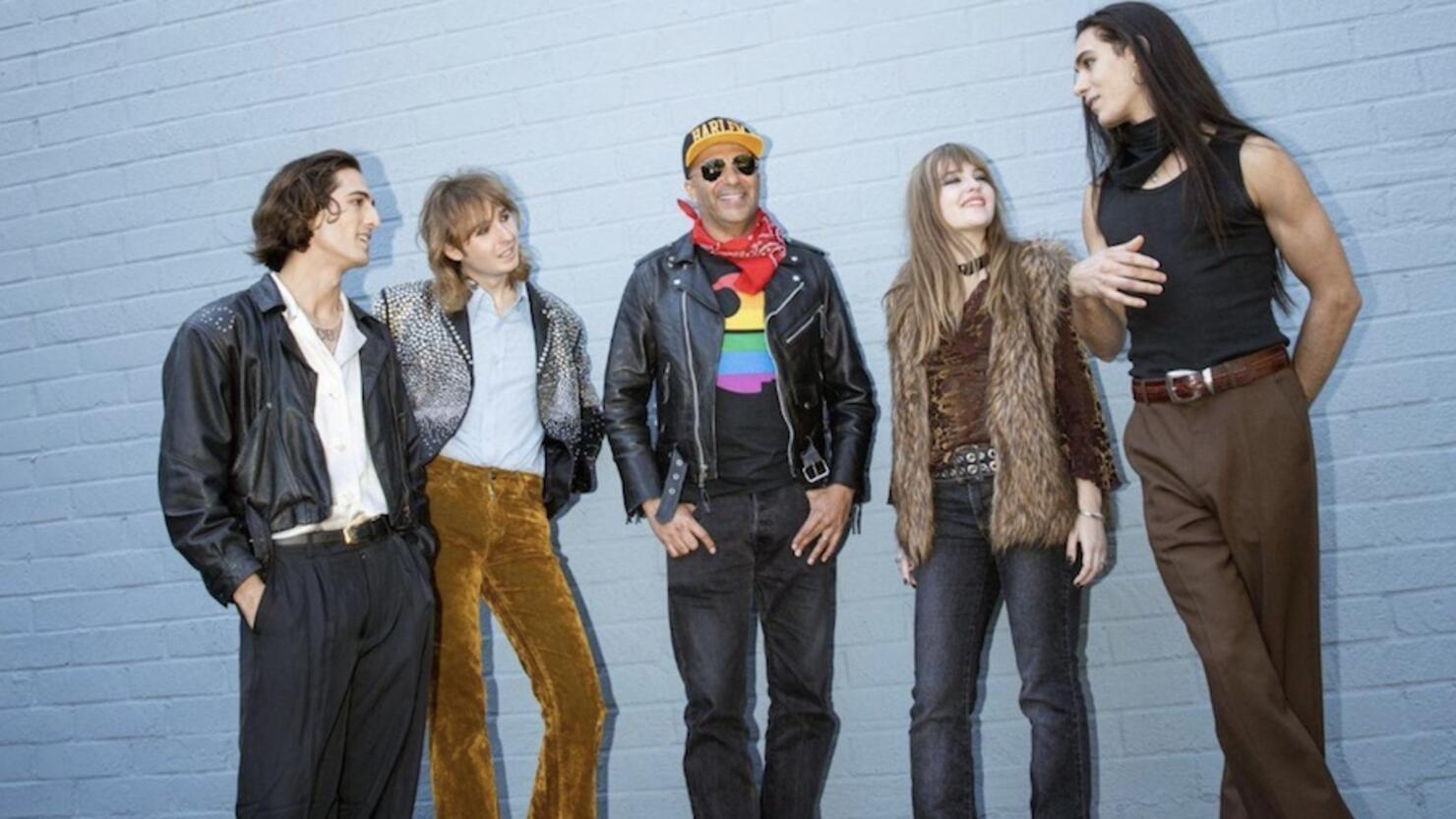 On Thursday (January 12), Måneskin teased a "surprise" with a photo of Damiano David totally nude in what looked like a rehearsal space (spoiler alert: it wasn't). Now we know what inspired the risque picture — an even more risque music video for their new single "GOSSIP."
In the clip, the Italian rockers, dressed in business suits, take their places behind a glass wall in an office building and start performing the song while people from all walks of life observe them and give a myriad of reactions, from flipping the bird to kissing the glass. All the while, Tom Morello, who's featured on the song, acts as a security guard, watching the spectacle on security cameras. By the end of the song, every member of Måneskin ends up in their birthday suit.
"Tom Morello's enormous experience allowed us to take cues on how to work on tracks without overthinking," David said of the song in a statement. "We can't thank him enough for joining us on this track. It's an honour for the whole band!"
"The song originated from a riff which Thomas had written some time ago and which we had been holding onto for a long time which we kept developing," bassist Victoria De Angelis added. "Then the icon Tom Morello joined and brought something extra to the classic uptempo Måneskin cheerfulness."
"GOSSIP" will be featured on Måneskin's upcoming album RUSH!, which is slated for a January 20 release. Watch the NSFW video below.
Warning: Explicit content