Madonna Bringing Four Decades Of Biggest Hits To 'Celebration' World Tour
By Sarah Tate
January 17, 2023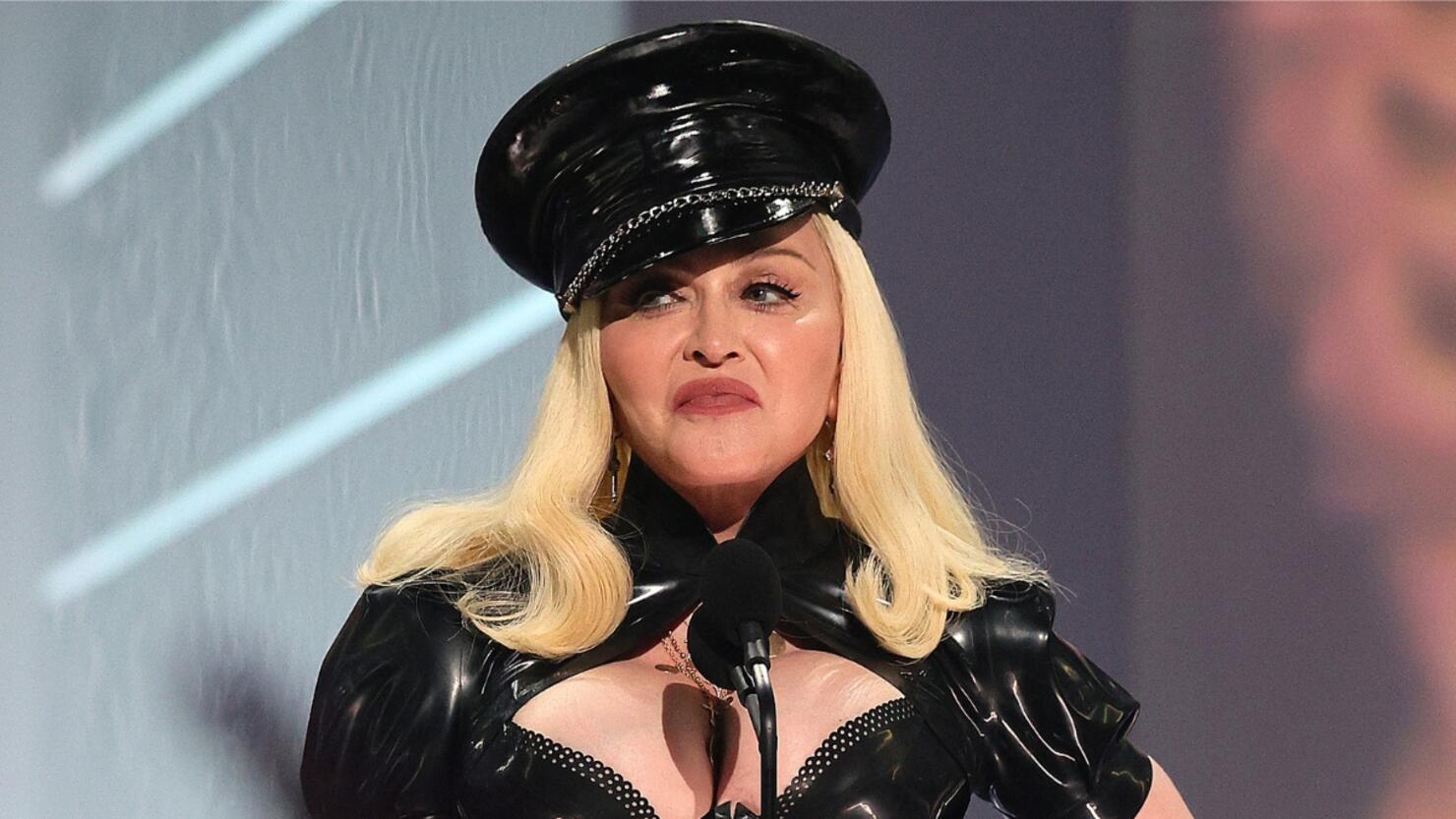 Madonna is hitting the road on a huge world tour that will bring four decades' worth of her biggest hits to fans around the globe.
The iconic singer made the announcement on Tuesday (January 17) in a star-studded video featuring celebs like Jack Black, Amy Schumer, Eric Andre, Judd Apatow, Bob the Drag Queen and more, with the group playing Truth or Dare, an homage to Madonna's 1991 film of the same name, per Variety. After a bit of back-and-forth, and a table sing-a-long, Schumer dares the "Material Girl" singer to go on tour to perform all of her biggest hits, which she excitedly agrees to.
According to the tour announcement, the first stop of the global 35-city Madonna: The Celebration Tour kicks off in Vancouver on July 15 and will "[highlight] her unmatched catalog of music from the past 40-plus years" as well as "pay respect to the city of New York, where her career in music began." Bob the Drag Queen will also be a special guest on all dates of the tour.
"I am excited to explore as many songs as possible in hopes to give my fans the show they have been waiting for," said Madonna.
Check out the tour announcement in the video below.
Here are the all the currently announced dates for the North American leg of the tour:
July 15: Vancouver, BC
July 18: Seattle, WA
July 22: Phoenix, AZ
July 25: Denver, CO
July 27: Tulsa, OK
July 20: St. Paul, MN
August 2: Cleveland, OH
August 5: Detroit, MI
August 7: Pittsburgh, PA
August 9: Chicago, IL
August 13: Toronto, ON
August 19: Montreal, QC
August 23: New York City
August 24: New York City
August 30: Boston, MA
September 2: Washington, D.C.
September 5: Atlanta, GA
September 7: Tampa, FL
September 9: Miami, FL
September 13: Houston, TX
September 18: Dallas, TX
September 21: Austin, TX
September 27: Los Angeles, CA
October 4: San Francisco, CA
October 7: Las Vegas, NV
Tickets go on sale at 10 a.m. local time on Friday (January 20). Learn more about the tour and keep up with any additional dates by checking out the website.