WATCH: Fall Out Boy Battle 'Wicked Mayor' Who Hates Their Music
By Taylor Linzinmeir
January 18, 2023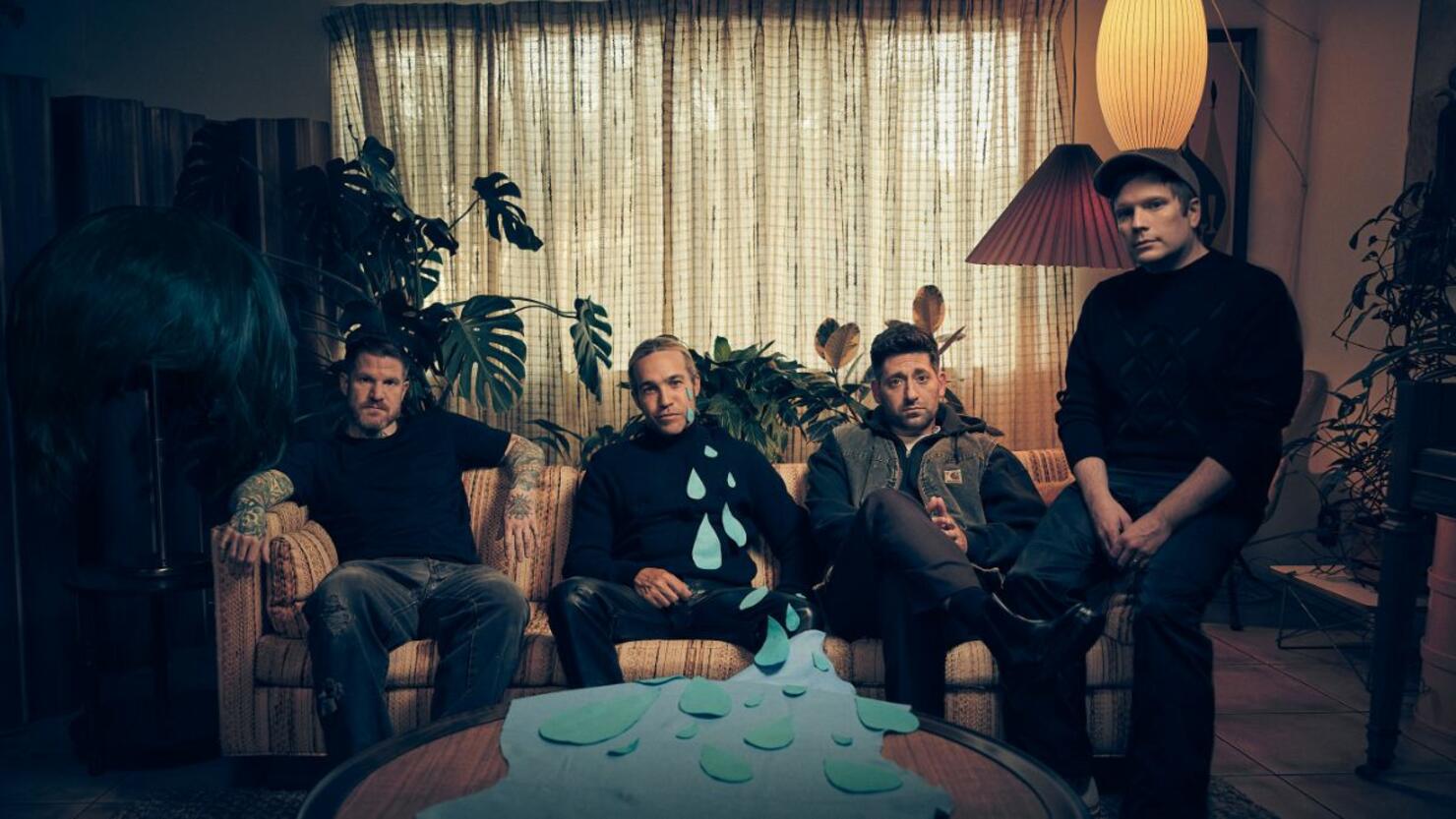 Fall Out Boy have released their highly-anticipated new song "Love From The Other Side." And if that wasn't enough for you, they promised "lots more to come soon."
In the single's music video, Pete Wentz appears as an old man sharing the mythical story of Fall Out Boy with his granddaughter. He tells her the band were tormented by the wicked mayor of their fictional city who hated their music, and an epic battle ensued. Check out the visual below.
The Chicago pop-punk icons also announced the details of the follow-up to 2018's MANIA, So Much (For) Stardust). The record is slated for release on March 24 via Fueled By Ramen/DCD2. "Technology has made it really easy to make records much more quickly these days. There's nothing wrong with that, and that spontaneity can be exciting," FOB's Patrick Stump shared of the gap in their releases. "But we wanted to get back to the way we used to work. We wanted to make a record that was really lovingly crafted and deliberate and patiently guided – like someone cooked you a delicate meal. I'm not a very proud guy, but I'm pretty proud of this record."
"Love From The Other Side" follows months of cryptic teases from the band. Back in December, Fall Out Boy sent their fans mysterious postcards from "Pink Seashell Beach." The back of each of the postcards say the same thing: "I saw you in a bright clear field. Hurricane heat in my head. The kind of pain you feel to get good in the end. Inscribed like stone and faded by the rain: 'Give up what you love give up what you love before it does you in…'" which we now know are lyrics to "Love From The Other Side."