Chrissy Teigen Reveals Name, Sex Of Third Baby With John Legend
By Sarah Tate
January 19, 2023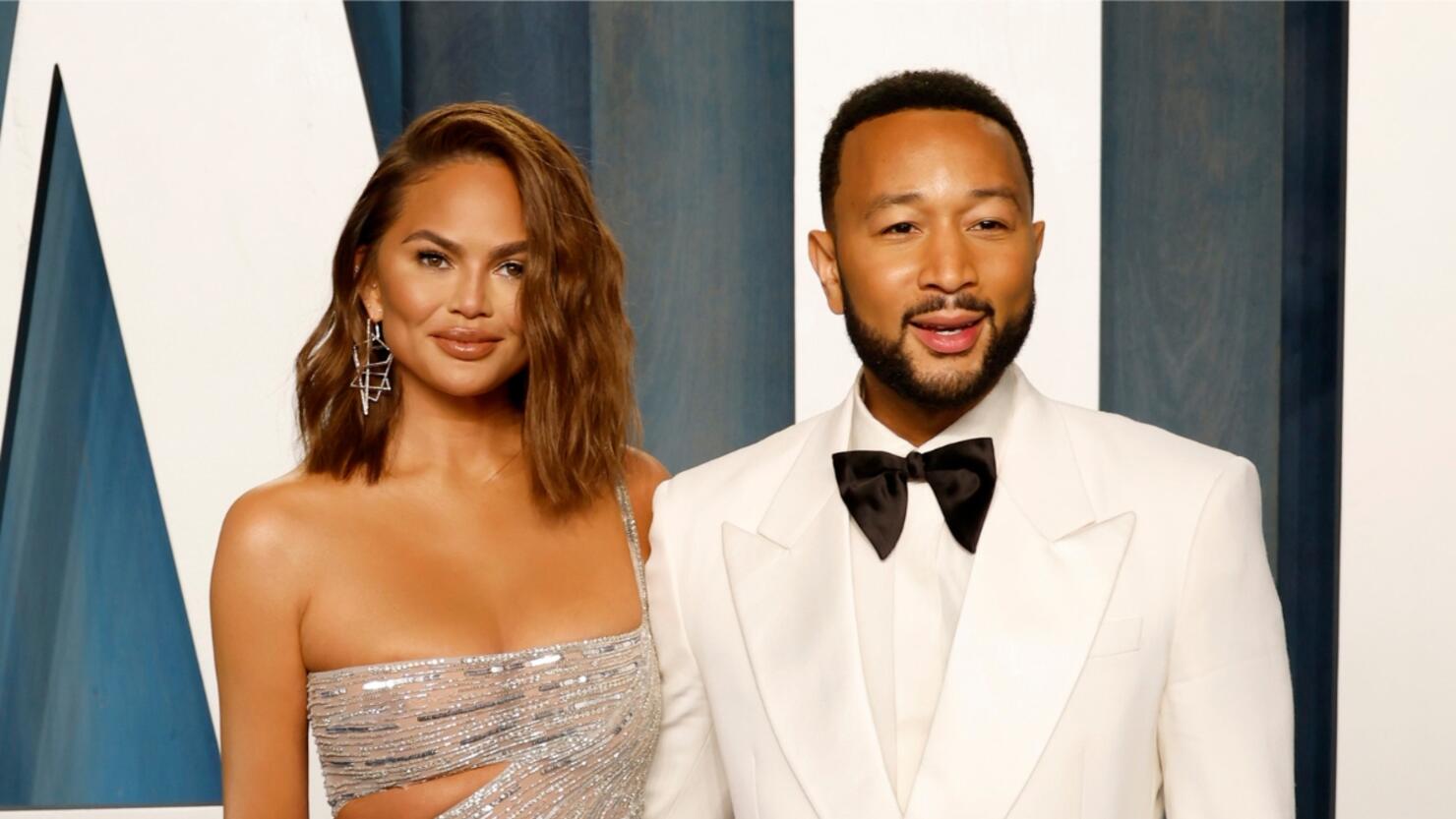 Chrissy Teigen and John Legend are introducing their newest addition to the world, revealing they welcomed a daughter earlier this month to make them a family of five.
Teigen took to her Instagram on Thursday (January 19) to share an adorable family photo of her two oldest children — 6-year-old daughter Luna and 4-year-old son Miles — holding their little sister, who Teigen revealed was named Esti Maxine Stephens.
"She's here! Esti Maxine Stephens - the house is bustling and our family could not be happier 💕" she captioned the sweet pic. "Daddy sheds nightly tears of joy seeing Luna and Miles so full of love, and I am learning you still need diapers with a c section!? We are in bliss. Thank you for all the love and well wishes - we feel it all! X"
Legend shared an identical photo on his own Instagram, praising his wife's strength and expressing how "thrilled" he is to see his older children interact with his newest.
"On Friday (January 13), we welcomed Esti Maxine Stephens to our family, and our house is overflowing with love and joy," he wrote. "I'm in awe of Chrissy's strength and resilience and I'm so thrilled to see how Luna and Miles embrace their baby sister. I'm so, so grateful, but that doesn't seem like a big enough word..."
News broke on January 14 that the couple welcomed their third child after Legend announced during a private concert that their little one was born just hours before, calling it a "blessed day."
The couple first announced they were expecting a new baby in August 2022 in an emotional post from Teigen who wrote that "joy has filled our home and hearts again" after the last few years were a "blur of emotions." Teigen and Legend lost their son Jack in September 2020 due to complications during pregnancy, so she had anxieties about being pregnant again.
"Every appointment I've said to myself, 'OK, if it's healthy today I'll announce' but then I breathe a sigh of relief to hear a heartbeat and decide I'm just too nervous still," she said at the time. "I don't think I'll ever walk out of an appointment with more excitement and nerves but so far, everything is perfect and beautiful and I'm feeling hopeful and amazing."
Congratulations to the happy family!