Jennifer Lopez Reveals Why Ben Affleck Suggested Surprise Vegas Wedding
By Dani Medina
January 19, 2023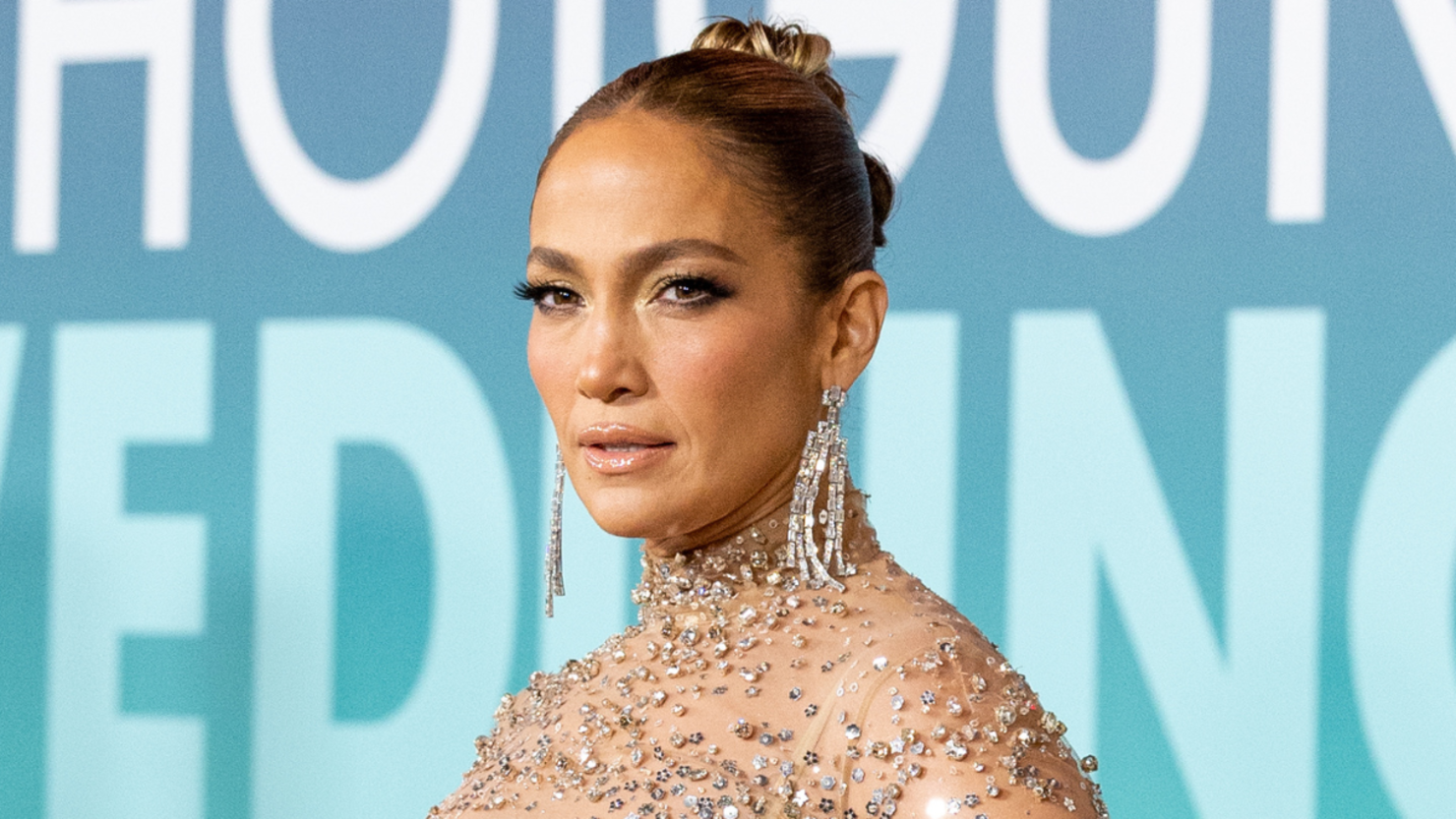 Jennifer Lopez opened up about her emotions before her wedding to Ben Affleck on Jimmy Kimmel Live this week.
"I don't know if you guys know this, but 20 years ago we were supposed to get married," JLo joked with Jimmy Kimmel about her second engagement to the Dazed and Confused actor. She went on to discuss how "stressful" wedding planning was, which ultimately led to the decision to get married in a private ceremony in Las Vegas.
"It kind of all fell apart back then," the "Jenny from the Block" singer continued, "and this time, it was like, I absolutely did have a little PTSD and so I was like, 'Is this happening? Is this really happening?'" She went on to share Affleck's solution to the stressful wedding planning. "Ben just says, 'F--- it, let's just go to Vegas and get married tonight,'" Lopez said.
It was that night in July 2022 that Lopez and Affleck tied the knot in Las Vegas with their children as witnesses. The two ultimately held another wedding ceremony with family and friends in Savannah, Georgia, the month after.
Lopez previously opened up about her relationship with Affleck now compared to 20 years ago.
"We're older now, we're smarter, we have more experience, we're at different places in our lives, we have kids now, and we have to be very conscious of those things," she told People earlier this year. "It's a beautiful outcome that this has happened in this way at this time in our lives where we can really appreciate and celebrate each other and respect each other."