Lil Tjay Released On $90K Bail After Being Arrested For Gun Possession
By Tony M. Centeno
January 19, 2023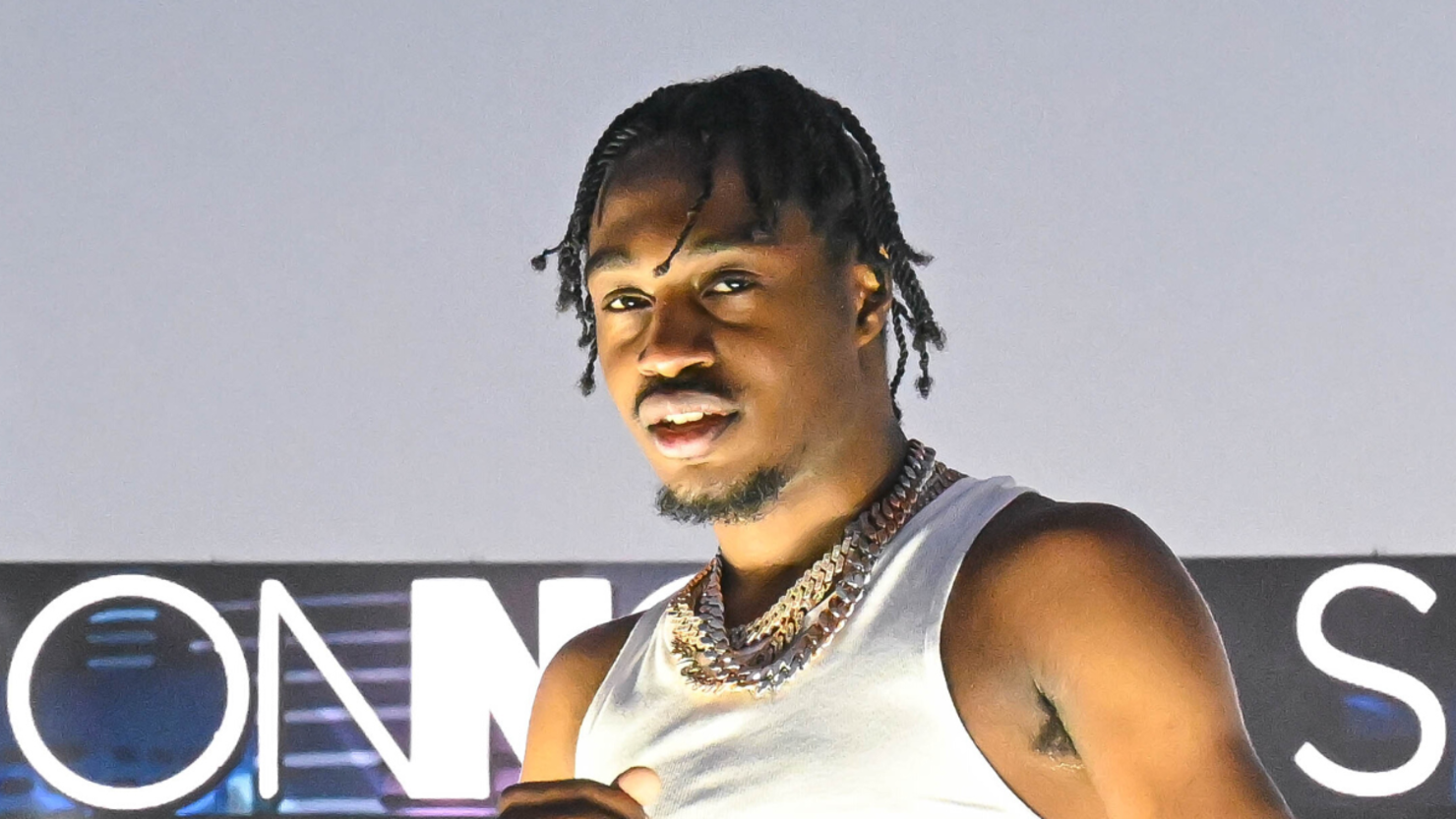 Lil Tjay has been released from custody after he was arrested earlier this week for possession of multiple loaded weapons.

According to a report the New York Post published on Thursday, January 18, Tjay, born Tione Merritt, made bail on Wednesday after bail bondsman Ira Judelson posted the rapper's bond. Merritt was charged with second-degree criminal possession of a weapon, which is a felony in New York, and criminal possession of ammunition after he was arrested with four other men while on the set of his music video with Ice Spice.
Since their SUV was idling in a no-stand zone in Fordham Heights, police approached them and decided to search the vehicle. Police found two loaded .380-caliber pistols and two loaded 9mm handguns inside the Cadillac Escalade. According to defense attorney Dawn Florio, two of the guns plus bullets and magazines were found in a lock box. Another one was found in the back seat of the driver's side while the other was discovered on a licensed security guard, who's also a retired federal officer. No one reportedly had a permit for the two pistols.

Florio recently claimed the officers searched the SUV her client was in illegally. She told TMZ the vehicle was parked legally so there was no grounds to search it in the first place. Florio also said Tjay was only a passenger that day and none of the guns that were confiscated actually belong to him. She also believes that her client was targeted over Instagram Story posts he and Ice Spice made, in which they solely promoted the video shoot for their new song "Gangsta Boo."

Lil Tjay was arrested a few months after he was shot multiple times during a robbery gone wrong in New Jersey. Following emergency surgery, Tjay was able to make a full recovery. He eventually returned to the stage at Rolling Loud New York last September.