LOOK: Bear Poses For Cute Selfies With Colorado Wildlife Cameras
By Zuri Anderson
January 26, 2023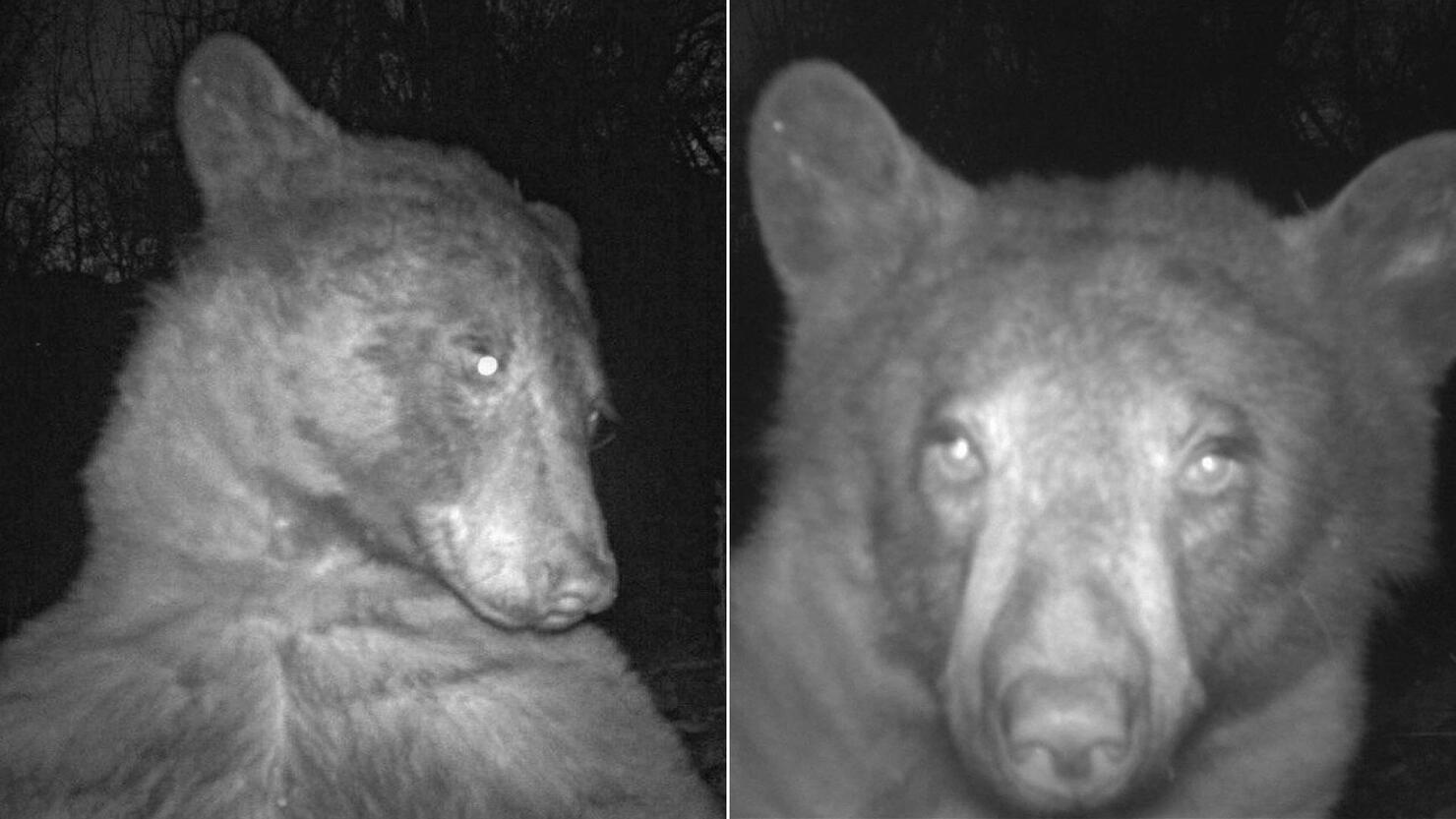 Photo: City of Boulder Open Space & Mountain Parks
A curious bear made itself the star of an unexpectedly cute photoshoot with wildlife cameras in Boulder, Colorado. The city's Open Space and Mountain Parks was checking reels of their motion-capture cameras when they made a surprising discovery -- nearly 400 of the 580 images taken were of the same bear.
"In this instance, a bear took a special interest in one of our wildlife cameras and took the opportunity to capture hundreds of 'selfies,'" OSMP spokesperson Phillip Yates said in a statement Thursday (January 26).
The agency shared some of these rare photos on social media this week, but officials had to clarify that this happened the night of November 23, 2022.
"These pictures made us laugh, and we thought others would, too," Yates said.
The original Instagram post actually shows more adorable pictures, such as one where it's sticking its tongue out. One commentator said, "Please post the other 390."
The spokesperson explained that these cameras turn on when animals walk near them. Rangers use the images to map wildlife areas and "provide us with a unique opportunity to learn more about how local species use the landscape around us while minimizing our presence in sensitive habitats," he added. Officials also utilize the images to recommend measures to protect natural habitats.