Måneskin Got Busted By Police In Rome
By Taylor Linzinmeir
January 27, 2023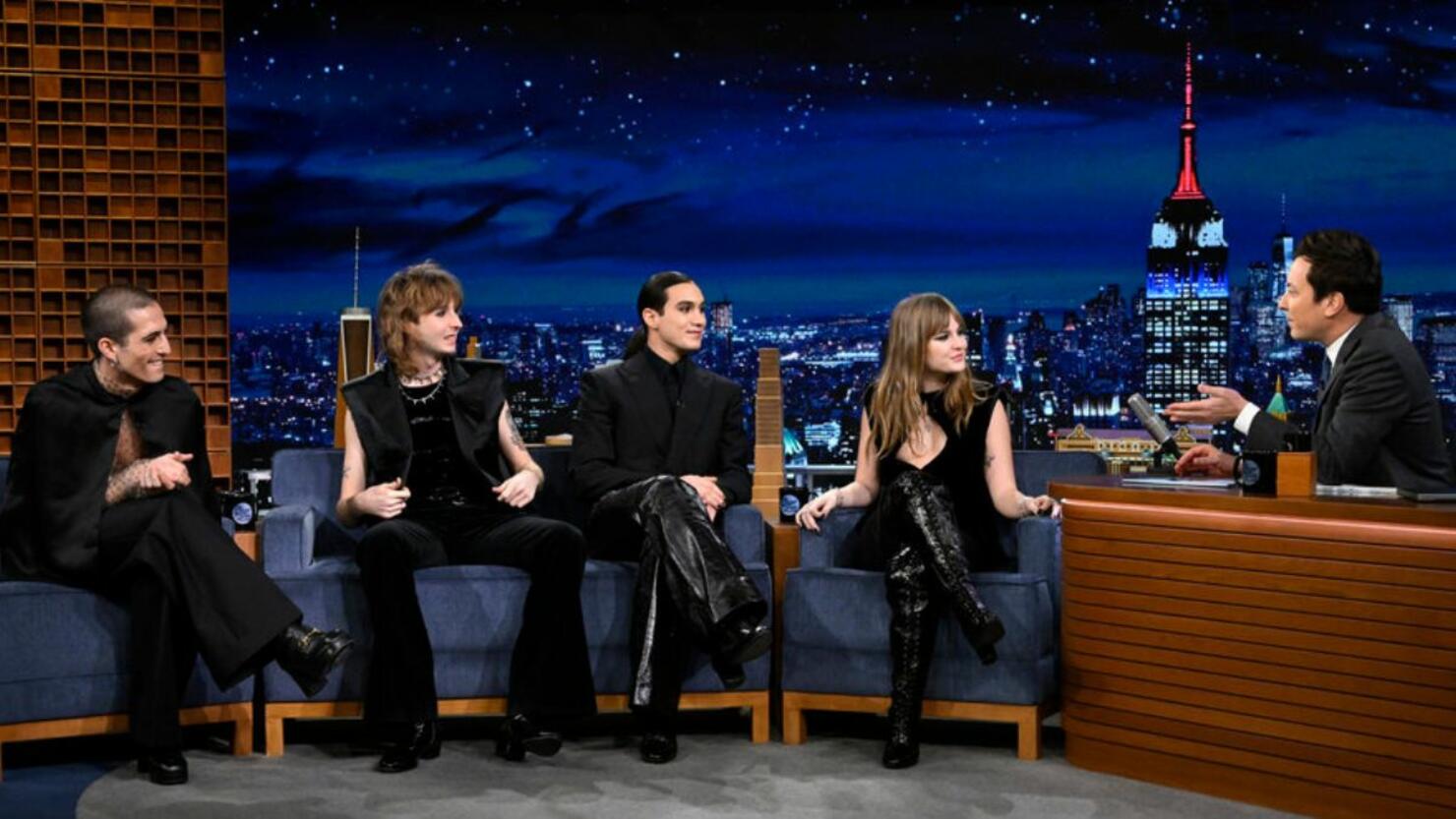 Måneskin visited The Tonight Show last night to perform their new track "GOSSIP" with Rage Against The Machine's Tom Morello for the first time. While there, they also sat down with Jimmy Fallon to discuss the times they got busted by police in Rome.
During an interview before Måneskin's performance with Morello, Fallon showed a picture of the group performing on the streets of Rome for money, which is how they got their start in music. Damiano David shared that a good day busking in Rome meant they'd take home 20 to 50 euros —but the most important thing was coming home without any harassment from the pedestrians. "That was very hard, not to get insulted," David shared.
The cops would come to break them up "very often," according to Victoria De Angelis. "We would say, 'Oh, my god. I'm sorry. We didn't know that,' and then wait five minutes hidden and then come out." Elsewhere in the interview, the band spoke about getting the call for Mick Jagger to open for the Rolling Stones, and competing for Best New Artist at the 2023 Grammys in February. Check out the full interview below.
Måneskin's latest album RUSH! is out now.