Ashton Kutcher Confesses He Was 'F---ing Pissed' By Ex Demi Moore's Memoir
By Rebekah Gonzalez
January 31, 2023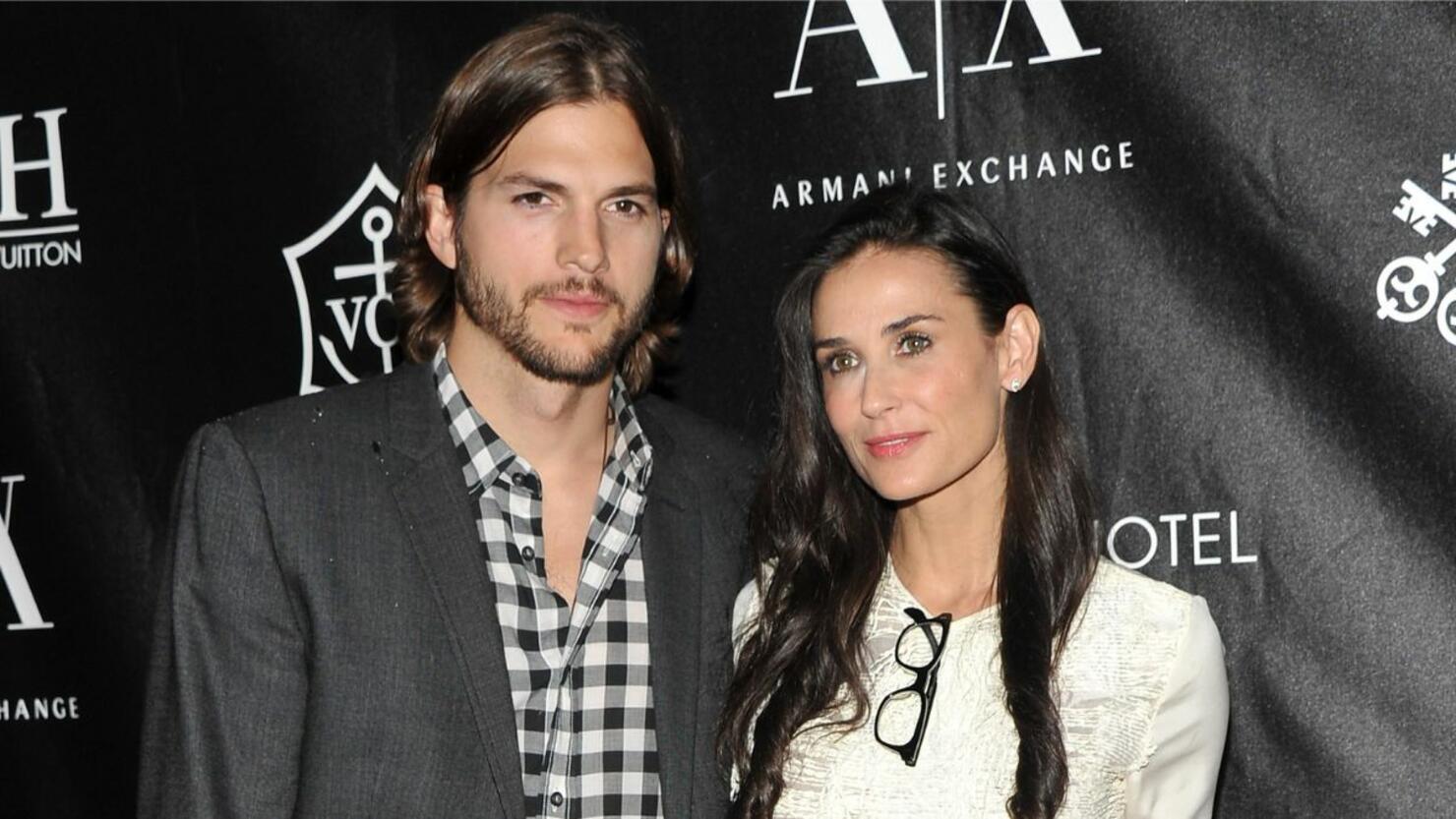 Ashton Kutcher is opening up about how he really felt about his ex-wife Demi Moore's 2019 memoir Inside Out. In a new interview with Esquire, the That '70s Show star spoke about how the book affected his life. "I was f---ing pissed. I'd finally gotten to a place where the press had really laid off me and Mila [Kunis] and my life and my family," he said in the interview published on Tuesday, January 31st. "And then the next day, [the paparazzi] are at my kids' school."
The actor stopped himself from discussing the situation any further saying, "I don't want to open anything up in that realm" and adding that there are no hard feelings between him and Demi. The former couple got married in 2005 and finalized their divorce in 2013. "Nothing makes you feel like a failure like divorce," Kutcher said. "Divorce feels like a wholesale f---ing failure. You failed at marriage."
Kutcher went on to open up about the late-term pregnancy loss Moore suffered when they were still together. "Losing a kid that you think you're going to have, and that close to thinking you're going to have a kid, is really, really painful," he shared. "Everyone deals with that in different ways." The actor, who shares two kids with Kunis, said that he loves kids. "I wouldn't have gotten married to a woman that had three kids if I didn't love kids. The idea of having another kid would have been incredible."
He also spoke about his marriage to Mila Kunis elsewhere in the interview. "The thing about Mila that made our relationship accelerate was that I had always admired her. Her talents, her skills, her gifts. But I knew that she didn't need me. And she knew that I didn't need her." Kutcher added, "My wife is so much cooler than me."