Eminem's Daughter Hailie Jade Gets Engaged To Longtime Boyfriend
By Tony M. Centeno
February 6, 2023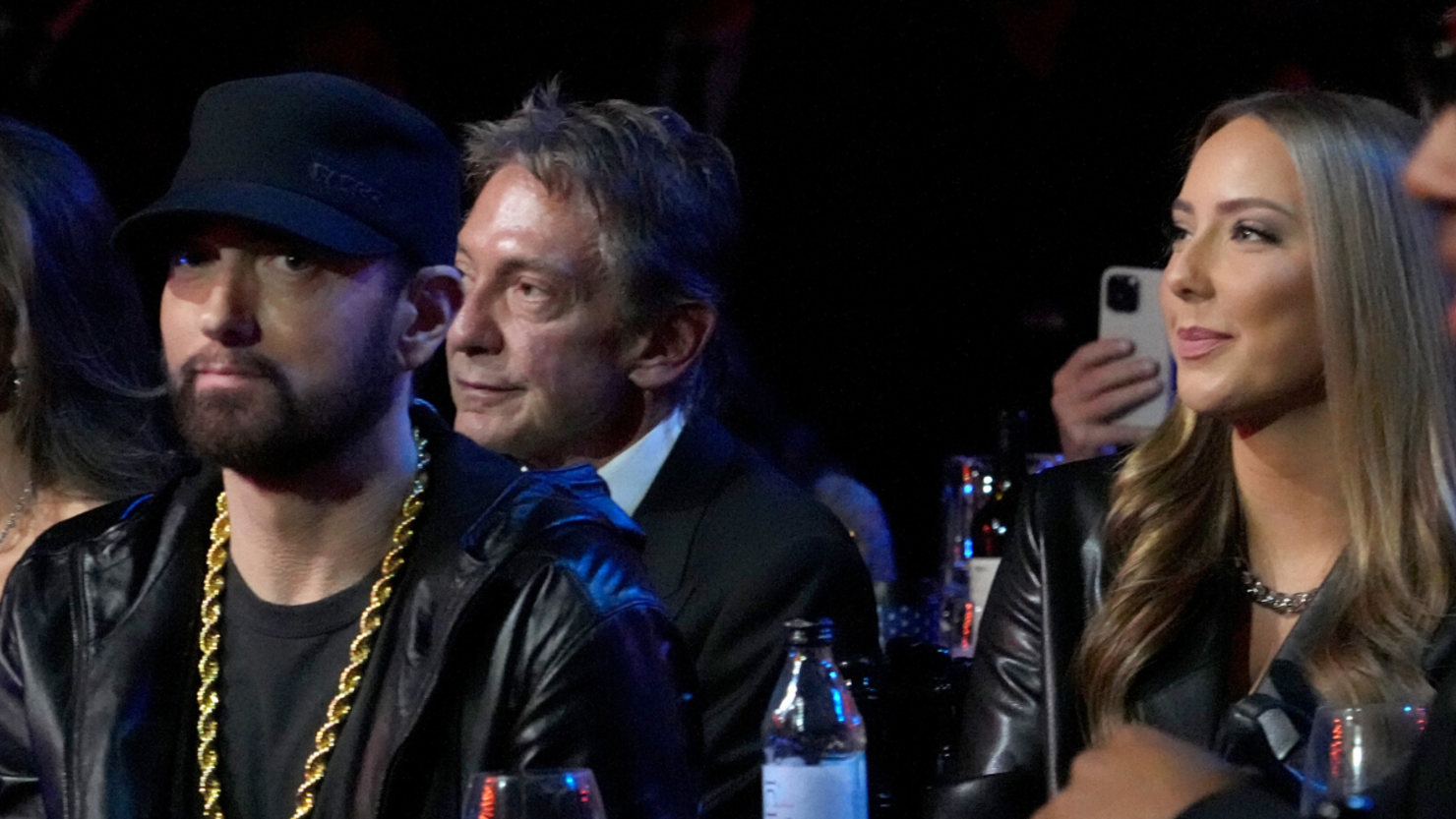 Eminem's daughter Hailie Jade, who's been named dropped in the rapper's early music, is now engaged.

On Monday, February 6, Hailie took to Instagram to to announce her engagement to her longtime boyfriend Evan McClintock. She uploaded a series of photos from the moment he proposed. The lovely occasion called for some bubbly because they were also seen popping a bottle and pouring out some champagne. There aren't a lot of details about how long the couple have been together, but Eminem seems to approve. According to TMZ, Eminem provided a life update on Hailie and he mentioned her boyfriend.
Speaking of podcasts, Halie Jade recently started her own show Just a Little Shady. In her most recent episode, Hailie invited her "bruncle" Nathan "Nate Kane" Mathers as her latest guest. Nate and Hailie were raised together like siblings when he lived with her and her dad during his teenaged years. During the episode, they chopped it up about some past family memories. Nate recalled swiping his older brother's clothes and even bleached his hair and eyebrows to look more like Em.

"When I was 12 and went to your dad's (my brother's) first show, my cousin John convinced me that not only should I dye my hair, but that my brother (your dad) dyes his eyebrows," Nate explained. "Being young, I am like, 'Oh really? I want to dye my eyebrows too. Sounds like the perfect idea – I want to look like twins.'"

In addition to Nate, Hailie has also had her cousin/adoptive sister Alaina on the show. She's expected to have more guests on throughout the year. Congratulations to Hailie Jada and her new fiancé!