Arizona Taco Bell Debuting Gigantic Mexican Pizza For Super Bowl Weekend
By Ginny Reese
February 7, 2023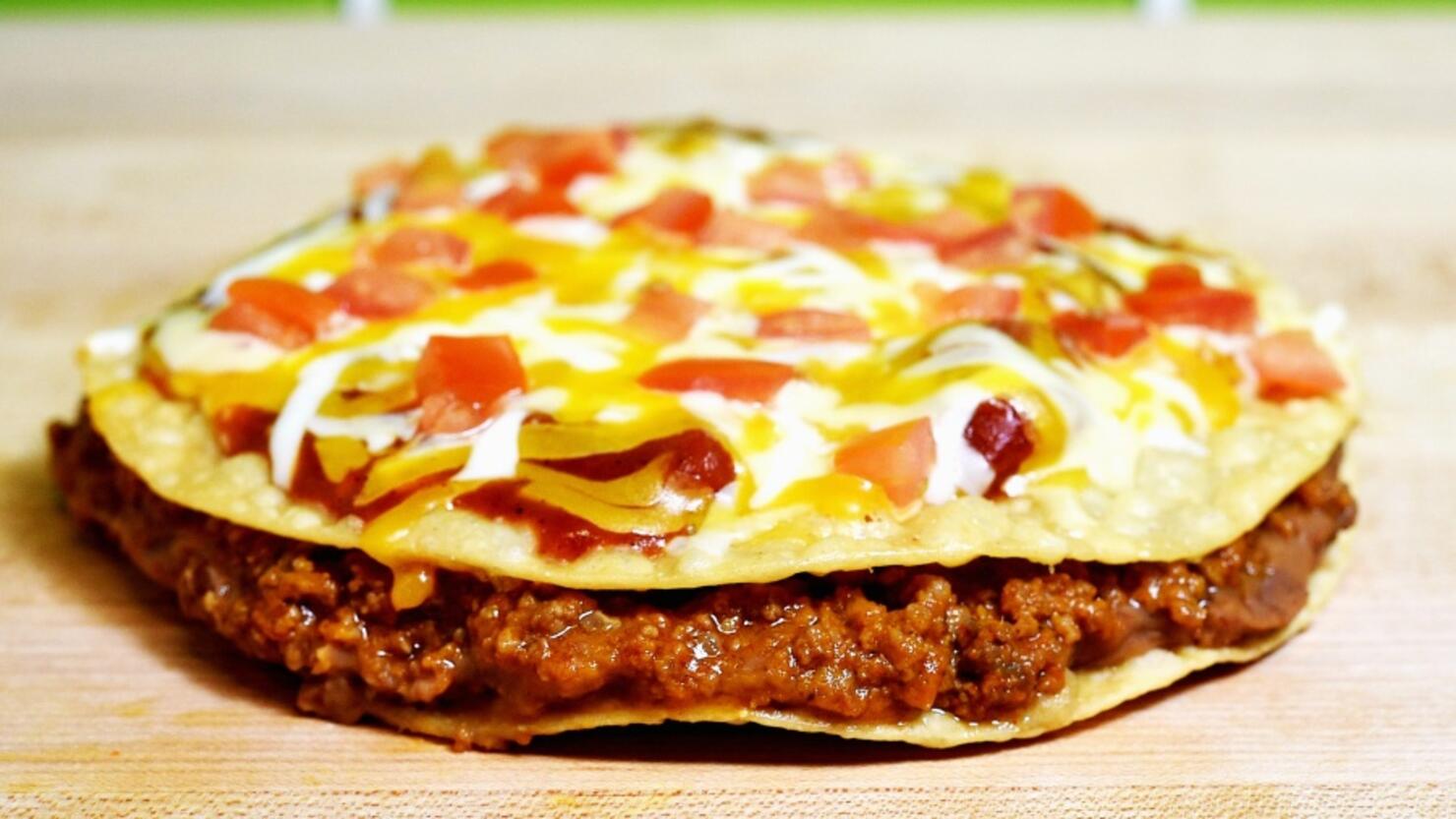 The year's biggest football game is bringing along the biggest Mexican pizza. KTLA reported that Taco Bell is debuting a gigantic Mexican pizza for Super Bowl Sunday.
The eatery is offering the "Big A** Mexican Pizza" exclusively to fans in Glendale. The pizza is four times the normal size, making it shareable! It comes "loaded with layers of beans, seasoned beef, signature tomato sauce and a melted three cheese blend between its three extra large crispy tortilla shells," according to Taco Bell.
Sadly, not everyone will be able to get one of the extra large pizzas. They're available only to pre-selected members of the Taco Bell Fire! Tier Rewards Program and are a part of a Taco Bell swag kit that includes chicken wings, a taco party pack, a nachos party pack, cinnamon twists, hot sauce, and Starry lemon-line soda.
Global Chief Brand Officer Sean Tresvant said:
"At Taco Bell, the only brand we're trying to top is ourselves. The return of the Mexican Pizza in 2022 was a massive success driven by our fans which is why we wanted to innovate on what they loved most and show up with an unexpected innovation that no one ever saw coming."
If you're not able to get your hands on of of the gigantic pizzas, there are still some great promotions going on! All other Taco Bell visitors can get a free, regular sized Mexican pizza with a $20 minimum delivery order through the Taco Bell app. That promotion will last from Saturday, February 11th until Sunday, February 12th.