'Yellowstone' In Talks With Matthew McConaughey Amid Rumored Series Shakeup
By Dani Medina
February 7, 2023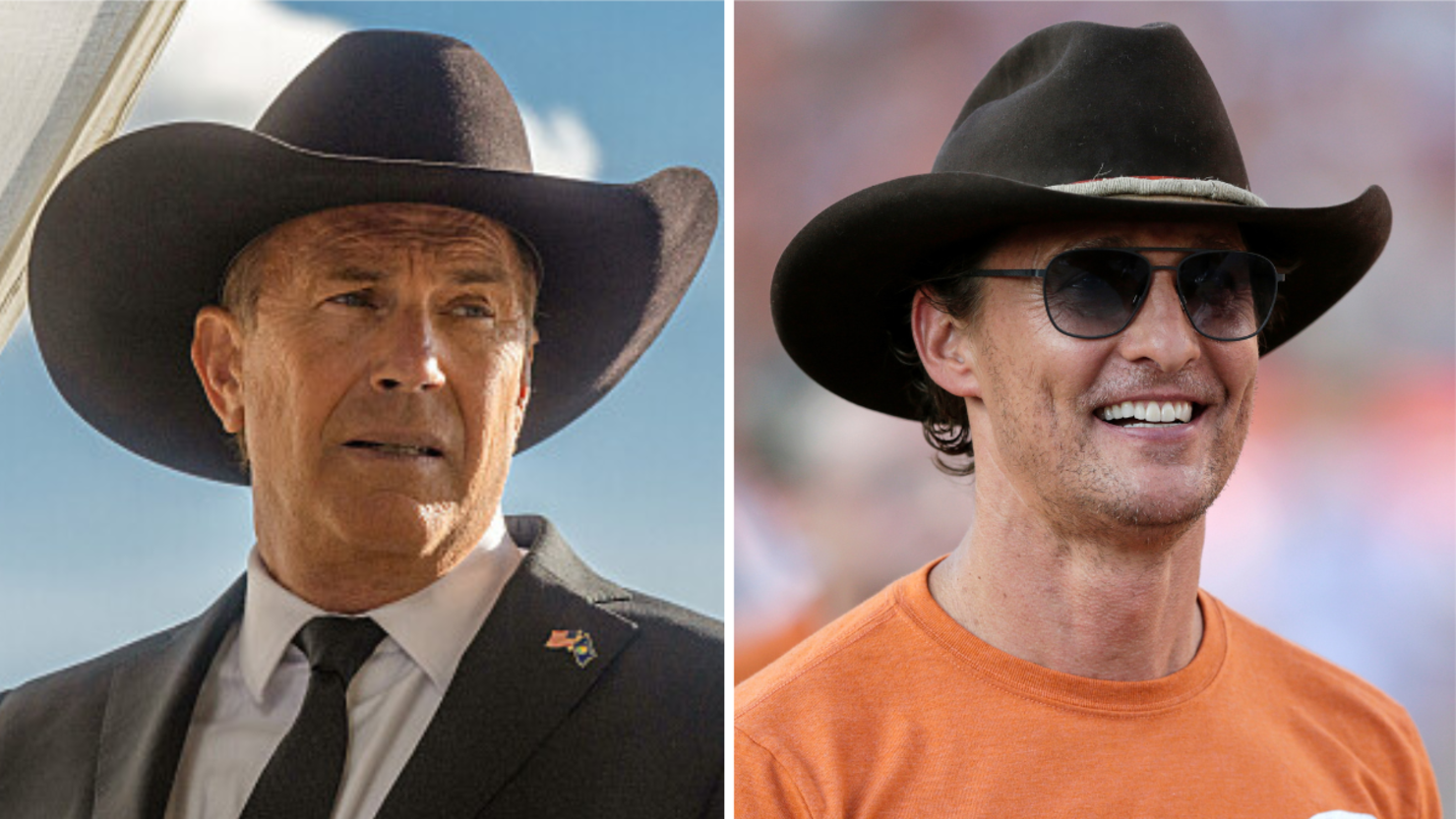 Photo: Paramount, Getty Images
Just when you thought Yellowstone couldn't get any more Texas, Matthew McConaughey is brought into the mix.
Deadline broke the news earlier this week that the modern-day Western series, which has filmed in North Texas several times, is planning to end the series, and star Kevin Costner's storyline along with it. Co-creator and showrunner Taylor Sheridan and Paramount are reportedly planning a franchise extension, however, with McConaughey in negotiations to star.
There are issues on the show that involve Costner and "disagreements over shooting schedules," the news outlet reports. Costner reportedly wanted to cut back on how many days he's shooting scenes, which has been a "source of frustration" for Sheridan. "It is understood to be causing morale problems for the other stars of the show," Deadline reports. Paramount declined Costner's most recent proposal to shoot less and instead made the choice to move to another show.
It remains unclear who from the original Yellowstone cast would move to the new show led by McConaughey. For fans who are excited about this new project, it's "way more than just talk," Deadline reports.
"We have no news to report. Kevin Costner is a big part of Yellowstone and we hope that's the case for a long time to come. Thanks to the brilliant mind of Taylor Sheridan, we are always working on franchise expansions of this incredible world he has built. Matthew McConaughey is a phenomenal talent with whom we'd love to partner," a Paramount spokesperson said in a statement.
It's possible Yellowstone ends with the second half of the current season set to be released this summer.