This Restaurant Serves Massachusetts' Best Pizza
By Jason Hall
February 9, 2023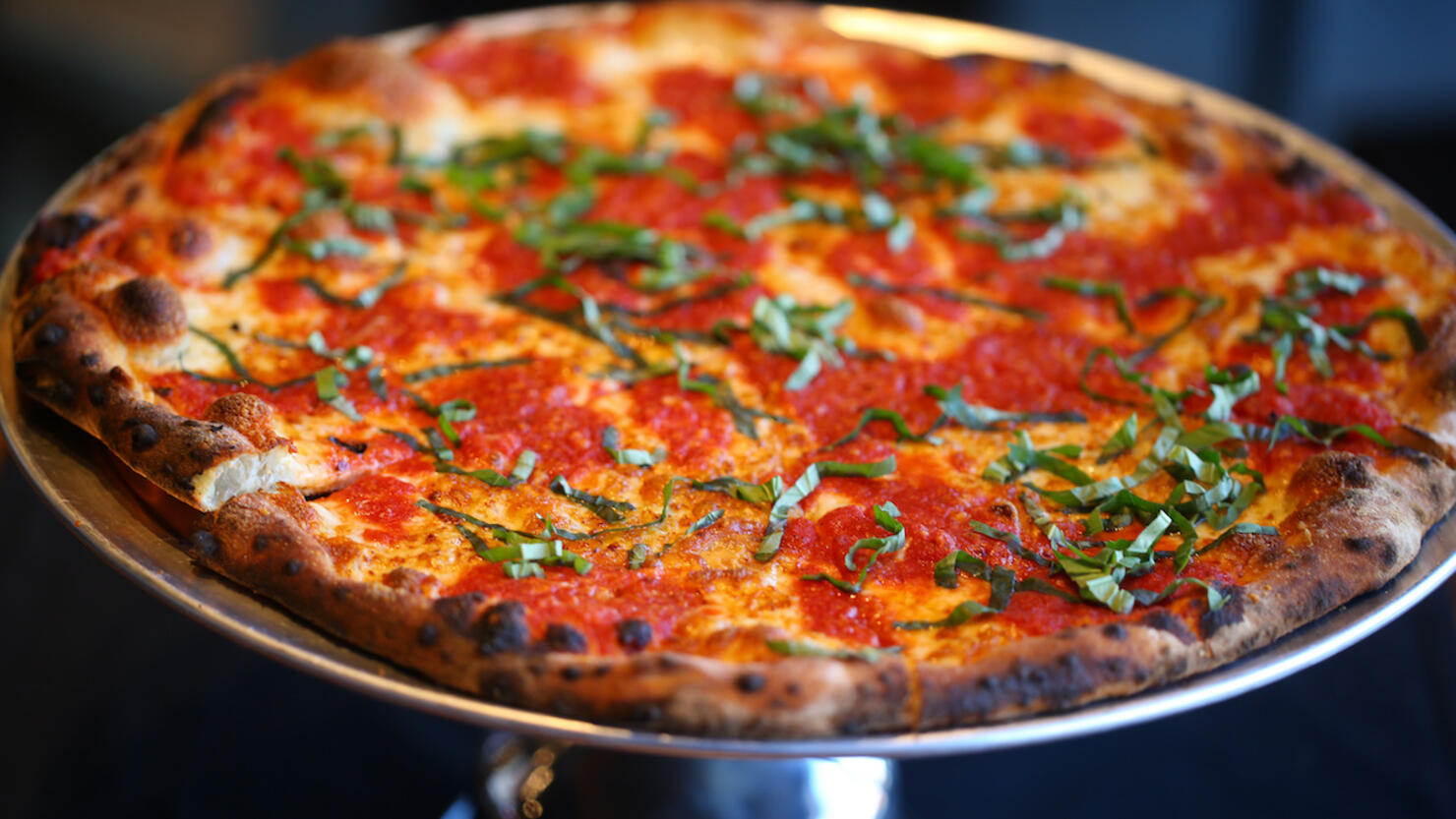 A Cambridge restaurant is being credited for having the best pizza in Massachusetts.
Reader's Digest compiled a list of the best pizza in every U.S. state, which included Area Four as the top choice for Massachusetts.
"When you're looking for the best pizza in the U.S., a motto like 'This is Real Food. From the Oven,' [it] helps to point you in the right direction," Reader's Digest's Amanda Tarlton wrote. "As promised, this Cambridge mainstay doesn't mess around with its pizza. The proof is in the pudding—or should we say, the dough. A4 uses a 15-year-old sourdough starter, left to rise for more than 36 hours before being rolled and baked in a wood-burning oven for an airy yet crisp texture."
Reader's Digest's full list of the best pizza in every state is included below:
Alabama- Slice Stone Pizza and Brew
Alaska- Moose's Tooth Pub and Pizzeria
Arizona- Pizzeria Bianco
Arkansas- Iriana's Pizza
California- Cheese Board Pizza
Colorado- Blue Pan Pizza
Connecticut- Frank Pepe Pizzeria
Delaware- Grotto Pizza
Florida- Steve's Pizza
Georgia- Antico Pizza Napoletana
Hawaii- Sophie's Gourmet Hawaiian Pizzeria
Idaho- They Wylder
Illinois- Giordano's
Indiana- Jockamo Upper Crust Pizza
Iowa- Great Plains Sauce & Dough Co.
Kansas- Picasso's Pizzeria
Kentucky- Impellizzeri's Pizza
Louisiana- Pizza Domenica
Maine- OTTO Pizza
Maryland- Joe Squared Pizza
Massachusetts- Area Four
Michigan- Licari's Sicilian Pizza Kitchen
Minnesota- Pizzeria Lola
Mississippi- Square Pizza
Missouri- Pi Pizzeria
Montana- Eugene's Pizza
Nebraska- Yiayia's Pizza and Beer
Nevada- Pizza Rock
New Hampshire- Alley Cat Pizzeria
New Jersey- Brooklyn Square Pizza
New Mexico- Giovanni's Pizza
New York- Grimaldi's Pizzeria
North Carolina- Lilly's Pizza
North Dakota- Blackbird Woodfire
Ohio- Crust
Oklahoma- Empire Slice House
Oregon- Sizzle Pie
Pennsylvania- Earth Bread + Brewery
Rhode Island- D. Palmieri's Bakery
South Carolina- Village Idiot
South Dakota- Dough Trader Pizza Company
Tennessee- Big Ed's Pizza
Texas- Big Lou's Pizza
Utah- Settebello Pizzeria
Vermont- Piecasso Pizzeria
Virginia- Bottoms Up Pizza
Washington- Serious Pie
West Virginia- Backyard Pizza and Raw Bar
Wisconsin- Harry's Prohibition Bistro
Wyoming- Pinky G's Pizzeria