GloRilla Escapes Irate Fans Who Threw Drinks At Her During Club Appearance
By Tony M. Centeno
February 10, 2023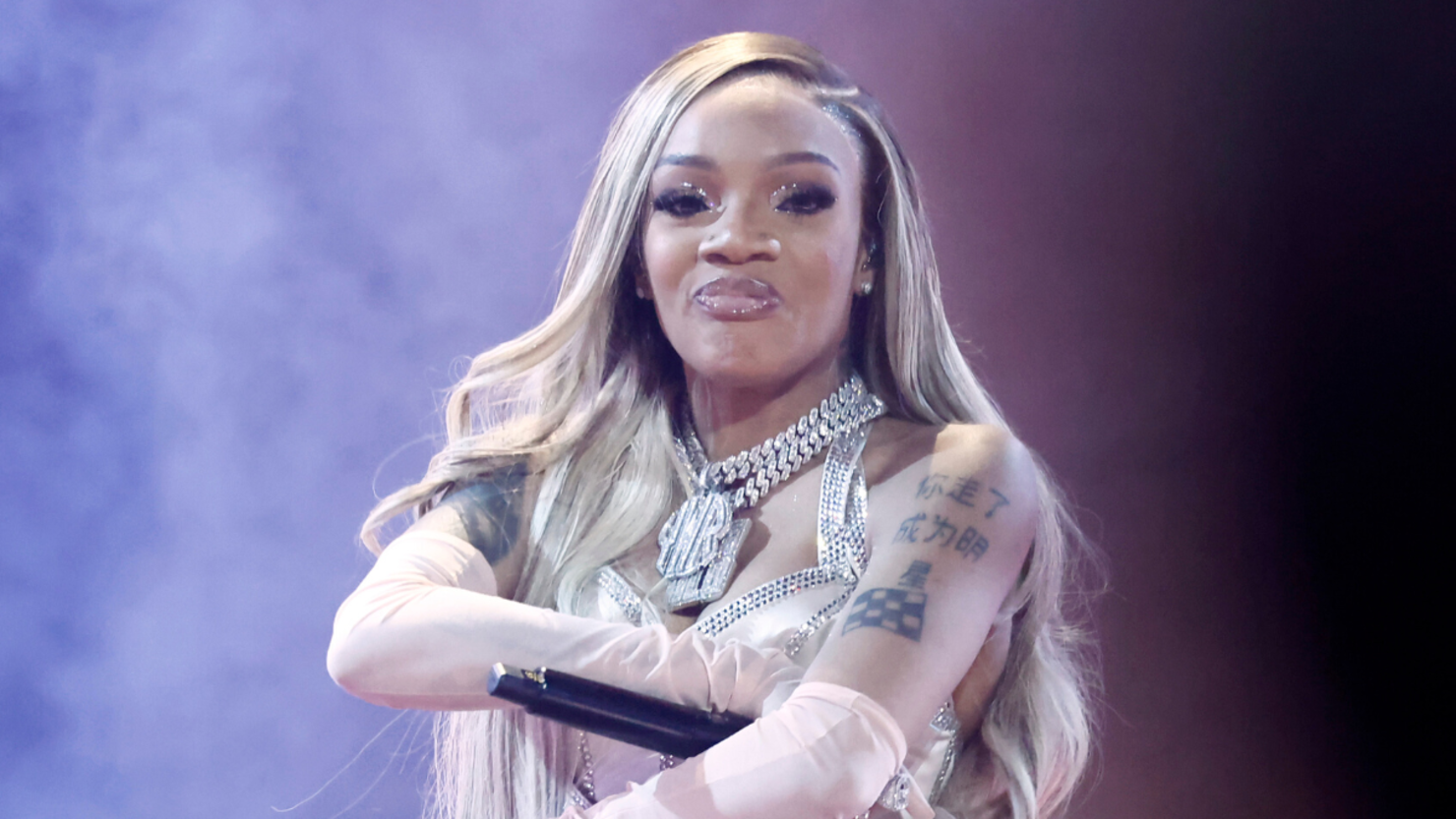 Some club goers were extremely upset after GloRilla showed up to an event in the Bay Area that she was allegedly supposed to perform at, and left without touching the mic.

According to a report TMZ published on Thursday, February 9, Glo was booked for a show at New Karibbean City nightclub in Oakland. Club promoter Con B claimed he paid the "FNF" rapper $30,000 to perform at the venue on Wednesday night. GloRilla definitely made an appearance at the club, but fans began to throw drinks and spit at the rapper as she made her way out the door without even talking to the crowd.
GloRilla gets spit on and attacked by a a local promoter in Oakland… nahh they said Big Glo got paid $30k to perform but she ain't rap not 1 lyric!! pic.twitter.com/vbxI6SbDm9

— Poetik Flakko (@FlakkoPoetik) February 9, 2023
"F**k you, b***h," one woman is heard screaming after someone threw a drink at Glo.

Con B specifically promoted her performance (not hosting or a walkthrough) on social media on the day of the event. B told TMZ he paid an executive from Glo's label CMG $30,000 to have her belt out some of her top-charting hits. He wants a full refund, but that might be a difficult request based on GloRilla and her label boss Yo Gotti's thoughts on the matter.

"Ain't no ho spit on s**t !!!!! Ask dat ho how ha face feel doe," Glo tweeted. "No way you think I'm performing when you paid for a hosting crazy tail self"

No way you think I'm performing when you paid for a hosting crazy tail self

— GloRilla 🦍 (@GloTheofficial) February 9, 2023
"30K to perform [laughing emojis] U must booked lil Glo NOT Big Glo #CMG," Yo Gotti wrote in a comment on an Instagram post about the incident.

A source told the outlet that GloRilla wasn't contractually bound to hitting the stage at the club despite the $30,000 payout. She's been on tour so the Oakland club was just her second stop of the night after she actually performed at another venue in San Francisco.