Mike Shinoda Says Only One Thing Is 'Off The Table' For Linkin Park
By Katrina Nattress
February 12, 2023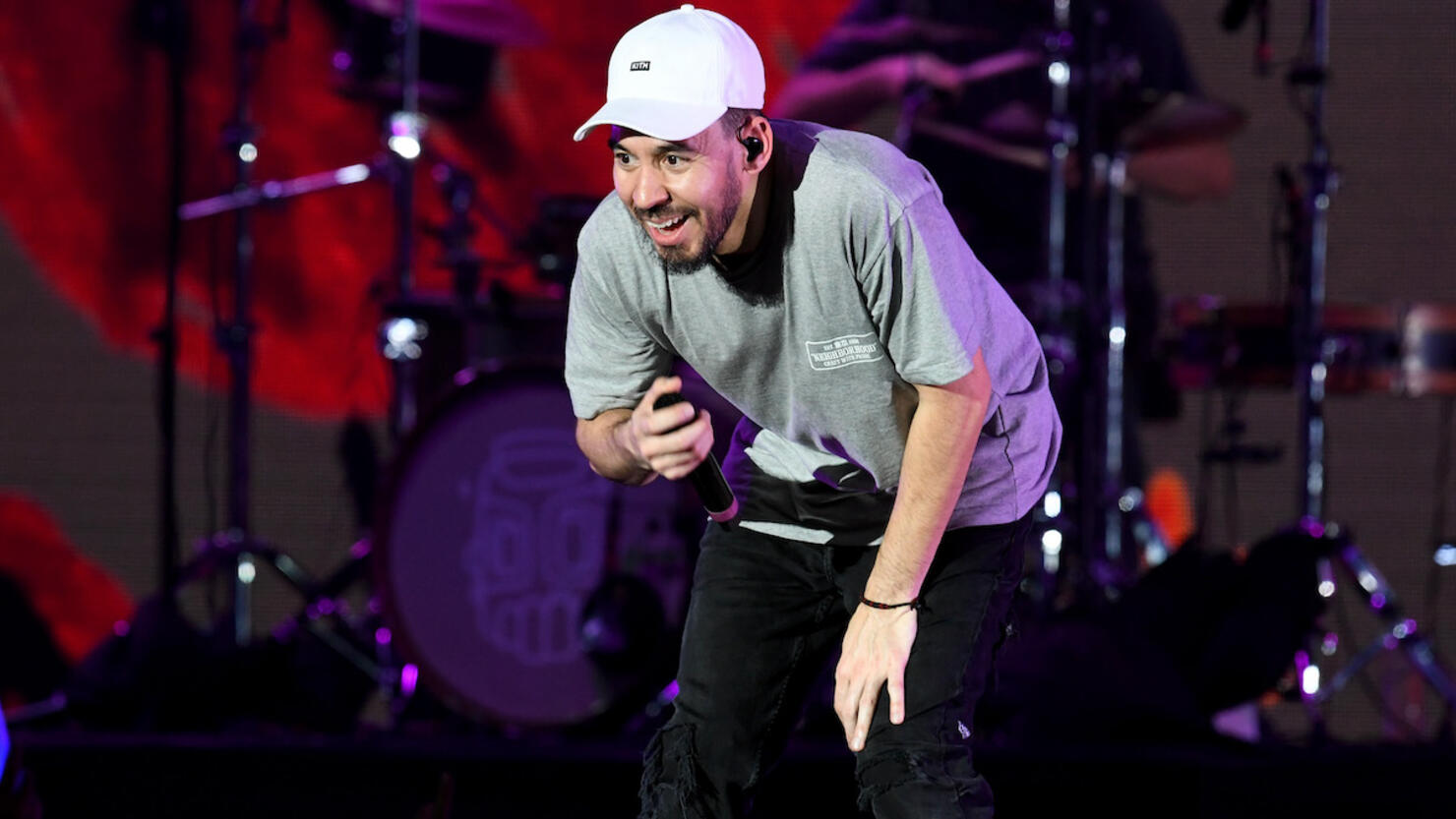 Photo: Getty Images North America
Every time Linkin Park announces an anniversary release, fans begin wondering what's in store for the band's future. On Friday (February 10), they unveiled plans to re-release their sophomore album Meteora to celebrate its 20th anniversary, and shared a previously unheard song called "Lost" that feature vocals from the late Chester Bennington.
During a new interview, Mike Shinoda was asked how he navigates questions about Linkin Park going on the road.
"I'll say it this way. Normally I'm really trying to manage expectations a little bit, especially in the last few years," he explained. "There's certain things that are going to be on the table, certain things that are off the table. With this release, shockingly, I don't think there's very much to say is off the table. Touring is the only thing [off the table]. We're not touring right now."
"The rest of their imagination, where I know their heads are going to go [in regards to] 'can we do this', 'can we do that?' I think to a lot of that, it's yes," he continued.
The comment is an interesting one, considering last May Shinoda cautioned fans not to "start up the hype train" during a Twitch session, where he was brutally honest about the band's future without Bennington. "We talk every few weeks [but] there's no tours, there's no music, there's no albums in the pipeline. Just keep in your minds that that is not happening," he said at the time.