Drake's Son Adonis Opens Up About His Father's Parenting Skills
By Tony M. Centeno
February 13, 2023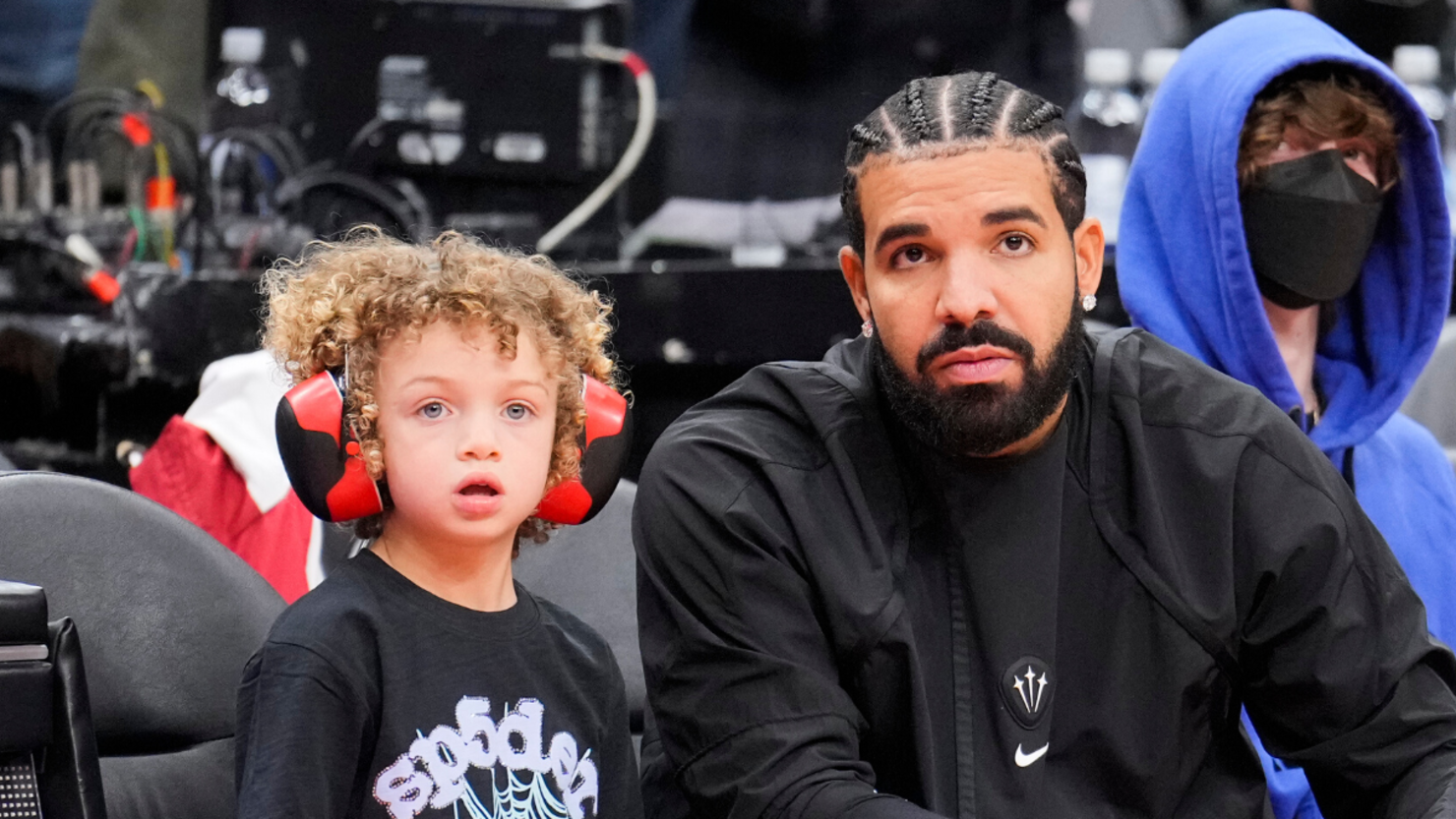 Drake and his five-year-old son Adonis' first interview together has got his fans cracking up over their hilarious conversation.

On Sunday, February 12, Barstool Sports' Caleb Pressley released his latest episode of Sundae Conversation featuring the 6 God and his offspring. Their brief discussion kicked off with a spotlight on Adonis Graham. After Pressley introduced him as "Drizzy Drake's son," the camera showed him sipping from a juice box while asking, "What's that mean?" Their conversation continued when Pressley asked Adonis about his friends at school, his ability to read and what life is like growing up with his famous dad.
"Do you think if you had a better dad, you would be able to read?" Pressley joking asked.

"This is my better dad," Adonis replied.

"Do you think if he did a better job with you at home that you'd be able to read?" Pressley continued.

"Yeah," Adonis answered, "and that's a funny dad. Also he does a lot of jokes."

Drake couldn't stop smiling at this point. Pressley continued the conversation by asking the Grammy award-winning rapper if Adonis has ever cockblocked him so that he wouldn't have to split any inheritance. After he chuckled and denied the allegation, Drake explained what his son actually thinks of him.

"[Adonis] is always vibing out with me telling me how great I am as a single father," he said.

Prior to their interview, Drake and Adonis have been spotted courtside of numerous basketball games within the past year. Recently, the OVO Sound founder was spotted hanging out with his son at his mother Sandi Graham's 75th birthday party. The two rocked matching braids and wore similar-style suits in family photos Drake posted to his Instagram timeline.

"Thank you mama for the 9 months you carried me through…all the pain and suffering," he wrote in his caption. "No one knows the pressure you bear just only you…give you all my love."

Watch Drake and Adonis' first interview together below.