Kelsea Ballerini 'Musically Booty Called' Kenny Chesney
By Kelly Fisher
February 13, 2023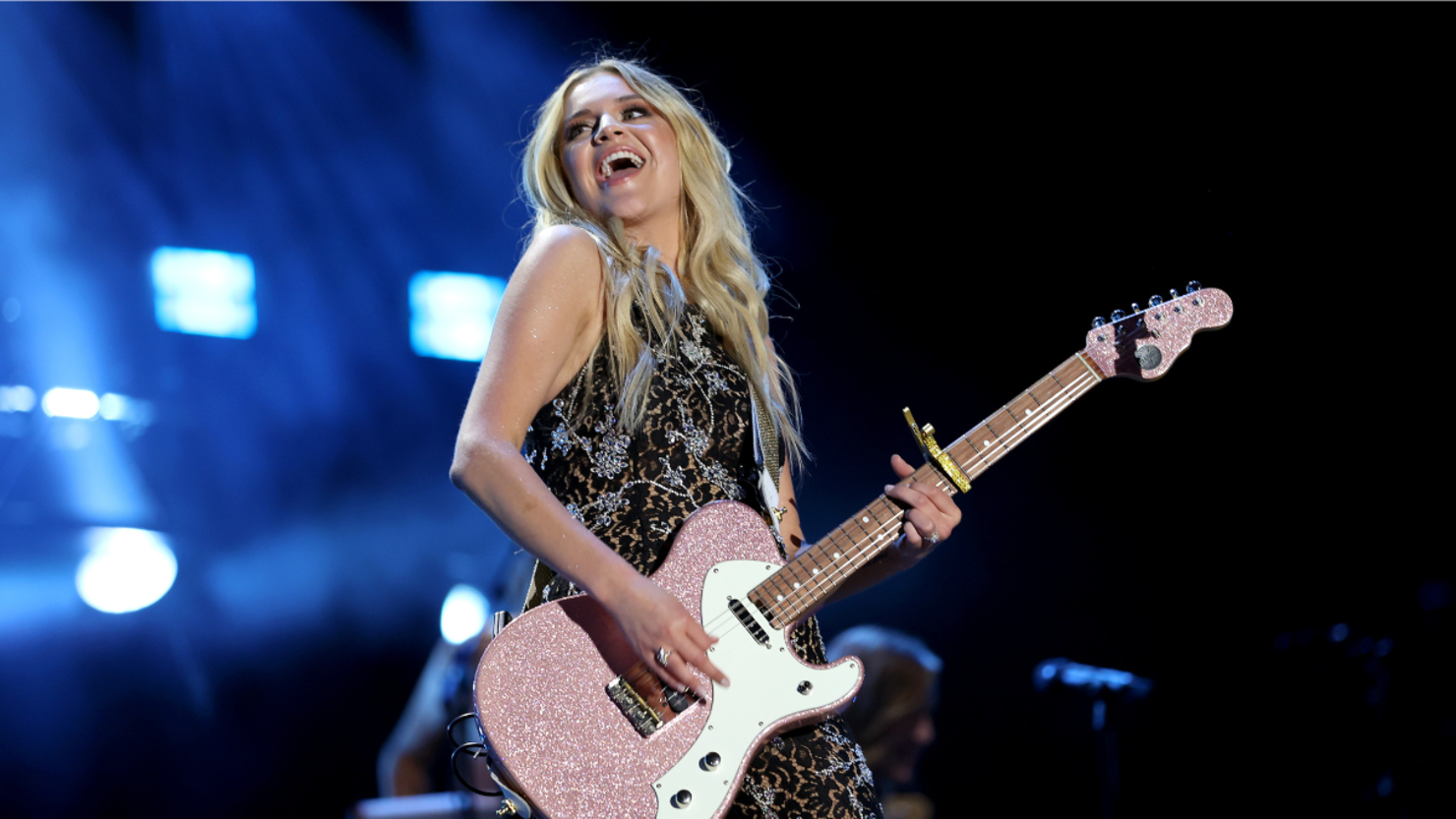 One of Kelsea Ballerini's biggest songs of her career is "half of my hometown," a heartfelt ballad serving as a tribute to her Eastern Tennessee roots. The fan-favorite song also features country music giant Kenny Chesney, a fellow Knoxville native.
"You want some tea? I got some tea," Ballerini said in a new clip shared my CMT, which is set to air the "half of my hometown" artist's CMT Storytellers event this week. In the two-minute video, Ballerini shared stories behind three of her songs, including the collaboration with Chesney and two songs from her latest album, Subject to Change: "If You Go Down (I'm Goin' Down Too)," and "Doin' My Best."
"Everyone's like, 'you and Kenny… How'd you get Kenny on the song?'" Ballerini said, noting that many people think the two country hitmakers know one another because of their ties to Knoxville, Tennessee. However, that's not the case.
"Nope. Nope," Ballerini clarified. "I had Kenny's number saved from one interaction. We didn't know each other, and I finished the demo vocals at like 1:30 in the morning, and I had had some wine. I musically booty called Kenny Chesney — meaning I sent him the demo. Don't get crazy — and the next day, he said yes."
CMT Storytellers: Kelsea Ballerini will feature performances by the 2023 CMT Music Awards host, and never-before-heard stories behind her career-spanning hits. The show is set to premiere on Thursday, February 16 at 10 p.m. ET/9 p.m. CT, with additional airings later this month.
Among other upcoming performance dates, Ballerini is set to join Chesney on his headlining tour this spring. The "I Go Back Tour" is set to kick off in late March and spans through late May. See the dates here.
Watch Ballerini tell the stories behind a few of her songs — including "half of my hometown" — here: